What inning are we in? By now, the commercial real estate industry has heard this question a little too often over the past couple of years, followed by something like: we're so far into this recovery, it must be over soon!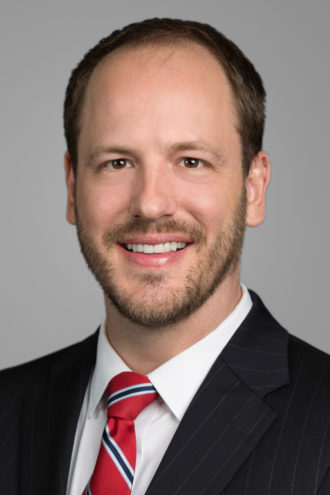 As soon as it feels like the economy has reached its crest, we start to panic a little. Then we start questioning how much time we have left and when it will end. But let's not get ahead of ourselves.
I've been studying the economy my entire working life, and if my tenure in economic development and data analysis has taught me anything, it's that every economic recovery is unique. The market drivers for each expansionary period are different.
The consensus is certainly that jobs and population growth are important drivers, and that message is repeated often in this industry. When it comes to corporate site selection, population and employment statistics are nearly always in the top five variables that companies analyze. All real estate professionals in Texas should understand why the regional economy has been so successful in that regard.
Texas has seen its fair share of employment gains in part due to its strengths in trade, telecommunications, technology, oil and gas exploration, and professional services industries. An important characteristic to note is the general broadening and diversification of our industry sector employment over the past few decades. The Texas and DFW economies today more closely resemble the balanced structure of the national economy than at any time in history. This diversification has kept North Texas relatively insulated from the economic shocks, and, as a result, it was late to the previous recession and one of the first to exit.
Dallas-Fort Worth is consistently among the nation's top metros for job growth. Employment in DFW has averaged about 2.2 percent annually since 1990. From the start of the recovery, the region has added an average of over 100,000 net new jobs per year. That's around 270 jobs created each day! The only metros to surpass that average during that same period were New York and Los Angeles. Plus, consider the fact that of the 2.2 million jobs added in Texas, 35 percent were created in DFW.
The region's labor force is currently 3.9 million strong. The consensus from most labor economists is that the unemployment rate is trending at or near full employment. We haven't seen those levels since the dot-com era of the early 2000s.
The boom in jobs and near record lows of unemployment beg the question, are we experiencing a shortage of labor? Unfortunately, the answer isn't that simple. One of the current challenges the Texas economy faces is a lack of skilled labor. However, each year regional universities and colleges regularly produce thousands of new graduates with valuable skill sets sought by employers. As long as additional skilled labor continues to move here and augment those new graduates, we expect the supply to meet the increased demand.
The second variable driving our economy is people. The U.S. Census recently released population estimates for 2017, and the data reveals some very interesting trends. Out of the top 10 largest gaining county populations from 2016 to 2017, DFW counties held four spots: Tarrant (No. 5), Dallas (No. 8), Denton (No. 9), and Collin (No. 10).
Total population for the DFW metro is now 7.4 million, making it the fourth largest metro behind New York, Los Angeles, and Chicago. There is speculation that if current trends continue, the region could catch up to Chicago sooner than previously estimated. The Texas State Demographer's office is forecasting DFW's population to reach 10 million by 2030.
From 2010 to 2017, DFW led the nation in population growth by adding nearly a million people. Only 43 percent of that total was due to endogenous growth. More than half of the total population growth during that period was due to migration, two-thirds of which were domestic migrants. In addition to total growth, DFW also led the U.S. in total migration and total domestic migrants.
From 2016 to 2017, the DFW region again ranked No. 1 in population growth by adding 146,000 residents. Net migration again accounted for more growth than the natural increase (births minus deaths) but this time rose to 61 percent of the total increase. DFW held its top rank among all other metros in total migration and domestic movement. Only coastal metros attracted more international migrants than DFW.
There simply is not anything of significance in the data that suggests an impending market correction. There are certain variables to keep an eye on, but the general consensus is that the probability for a recession in the next 12 to 18 months, however severe, is relatively low.
This recovery, like many before it, has been unique. It has not been a typical V-shaped recovery but rather a "U" shape, illustrating the slow and steady process of pulling out of the Great Recession. The gradual pickup in foreign economic activity during the last few years has been a boon for DFW as it is increasingly intertwined with the global economy. Texas, and DFW in particular, have positioned themselves as a beacon for any person or business seeking opportunity.
The "Texas Miracle" is still alive and well. Through the marketing efforts of the state and local economic development officials, DFW has been wildly successful in corporate recruitment endeavors and the spillover effect of population migration. If DFW continues to grow and attract a talented and skilled workforce, and if companies continue to choose North Texas, the metro will remain a vibrant market.
The region's strong fundamentals have been showcased by the stellar growth in jobs and population over the last several years. There is no doubt a market correction will occur at some point, as they always do, but that's not being reflected in the data just yet. It's a great time to be in North Texas.
Ryan Tharp is director of research at Transwestern.
Get the D CEO Real Estate Newsletter
Get weekly updates on breaking commercial real estate news and relevant industry reports.