Let's start this off with a quick story by one of my favorite humans, Warren Buffet:
"When I was 16, I had just two things on my mind: girls and cars. I wasn't very good with girls. So I thought about cars. I thought about girls, too, but I had more luck with cars. Let's say that when I turned 16, a genie had appeared to me. And that genie said, 'Warren, I'm going to give you the car of your choice. It'll be here tomorrow morning with a big bow tied on it. Brand new. And it's all yours!'
Having heard all the genie stories, I would say, 'What's the catch?' And the genie would answer, 'There's only one catch. This is the last car you're ever going to get in your life. So it's got to last a lifetime.'
If that had happened, I would have picked the car. But, can you imagine, knowing it had to last a lifetime, what I would do with it? I would read the manual about five times. I would always keep it in the garage. If there was the least little dent or scratch, I'd have it fixed right away because I wouldn't want it to rust. I would baby that car, because it would have to last a lifetime.
That's exactly the position you are in concerning your mind and body. You only get one mind and one body. And it's got to last a lifetime. Now, it's very easy to let them ride for many years. But if you don't take care of that mind and that body, they'll be a wreck 40 years later, just like the car would be. It's what you do right now, today, that determines how your mind and body will operate 10, 20, and 30 years from now."
Warren Buffet is the man. Am I right? His self-discipline is enviable and he is known for saying, "We don't have to be smarter than the rest; we have to be more disciplined than the rest." Keep in mind, the guy still eats breakfast at McDonald's every morning which basically humanizes him so even if you are Warren Buffet, there's always room for improvement.
One of my favorite podcasters and authors is retired United States Navy SEAL, Jocko Willink. Jocko's latest book "Discipline Equals Freedom" is a great read and has become my new mantra and go-to hashtag.
Living a disciplined lifestyle is not easy and I'm nowhere close to perfect. Nevertheless, aspiring to continually make small, yet impactful and calculated adjustments to my lifestyle has served me well and the journey continues to be interesting, rewarding and fun!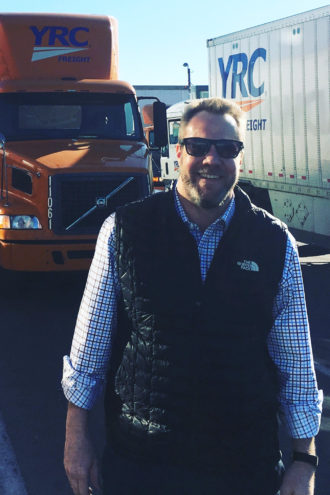 Monday Funday
For me, Monday is game day. Waking up on Mondays is similar to how I felt on Fridays when I was in high school and wore my football jersey to class and attended the Friday morning pep rally packed with adrenaline. I wake up Monday morning in attack mode. If you wake up on Mondays feeling bummed out that you have to go back to work, change jobs. Do something you love. Life is too short.
Here is a snapshot of how I operate on Mondays to manage the precious commodity that is time and work like a beast to achieve my goals in the most efficient manner possible.
4:45am: Wake Up
It's the best. Trust me. If you are not waking up early, you are missing out.
5am: Meditate
Take some time when you wake up in the morning to fill your heart with gratitude and meditate. This is how I try to begin every day. Sometimes it's easy. Sometimes it's not. I use the Headspace app for 10 minutes and find it to be very helpful with creating and maintaining a meditation ritual.
5:15am: Yoga
Once I spend a few minutes dusting off the mind, I dust off the body. I personally like to attend a hot yoga class first thing in the morning. In my opinion, there is no better way to start the day.
7am: Arrive at Office, Read News and Social Media
The first thing I do is read the Wall Street Journal's Logistics Report. In my opinion, logistics is the backbone of the planet. If you read this report, it will tell you everything you need to know about the economy, real estate trends, and politics. It's the best. Next, I post something on social media. This is an integral part of my marketing strategy. I try to post something meaningful, motivational, or funny every day. A little funny goes a long way!
8am: Sales Meeting
I methodically review and measure our team's business development activities. We track cold calls, meetings, presentations, wins, and closings. We also discuss market trends and ideas for improving our win rate. We sometimes crank up "All I Do Is Win" by DJ Khaled and I go on a 20-minute passionate rant about work ethic, discipline, and Tony Robbins.
9am: Strategy Meeting
I am a big believer in the Japanese philosophy of Kaizen – something Tony Robbins calls CANI – Constant And Never-ending Improvement. Each week, our team meets to focus on any or all of these three pillars of our business: team, marketing, and/or execution.
The purpose of our weekly team meeting is to work to improve these three crucial areas of our business. We analyze what we have and what we need. What are we good at and where can we beef up our game? We might spend a full hour talking about execution or breeze through all three in 20 minutes. It really depends on the day but we set aside an hour every Monday to focus on CANI.
10am: Prospecting
As a commercial real estate advisor, there is nothing more important than blocking time in your schedule to allow for prospecting. This is critical. I am a 12-year veteran and still methodically prospect for one hour every day. If you are a rookie in this business, you need to set aside four or more hours every day—minimum. If you are struggling in your career and feel lost, I can tell you right now what's wrong: You are not prospecting. Get with the program.
11am: Emails, Meetings, Conference Calls, and Market Tours
This is when the real work happens. During the hours of 11am and 3pm, I'm part therapist, part doctor, part lawyer. Disclaimer: I am not a therapist, doctor, or lawyer. I sometimes feel like all three! This is when I meet with people. This is when I listen to and analyze their problems. This is when I get on calls to strategize, problem solve, and negotiate.
This is when we go to work and we execute on behalf of our clients to generate tens of millions in cold hard savings. 11AM-3PM is Prime Time, baby. I work hard during this time. I might easily talk to 50 people and fire off 100 emails. By 3PM, I am tired of hearing myself talk and think. Seriously. Dead.
3pm: Go Home
I try my best to never schedule anything after 3pm. Of course, the occasional meetings will come up, and I will return emails and hop on calls as needed. But, when I can make it happen, I like to be done at 3pm. I am at my best in the morning. At 3pm, I've already been going hard for 10 hours. Depending on the day I will work out again, mediate again or take a much-needed power nap. I've heard my fellow Woodrow Wilson High School graduate, Trammell Crow, took a nap every afternoon. After a brief reprieve, I finish up strong and return all emails and phone calls by 5:30pm from my home office. I love finishing up my day in the comfort of my own home.
5:30pm: Family Time
I make my best efforts to switch my phone to airplane mode and put it in another room when 5:30pm rolls around. This is extremely difficult for me and something I work hard to do every day. I know that it is crucial to unplug, shift gears and focus on spending quality time with my wife and young kiddos.
9pm: Check Email One Last Time, Read A Book, and Go To Bed
This may not be recommended by Tim Ferriss or Tony Robbins, but, given the nature of my job and my email addiction problem, I check my emails one last time at the end of the day to make sure something crazy didn't go down while I was watching Barney & Friends with my daughter.
After a quick email check, I read a book. I typically read self-help books. They are the best. This helps me go to sleep with a new chunk of knowledge that I didn't have when I woke up that morning. I read about 25 books per year. My 2018 reading list, so far, includes Tony Robbins, Tim Ferriss, Jen Sincero, Napolean Hill, and Jocko Willink. Finally, I go to sleep. This takes me about 15 seconds.
Don't let "manufactured emergencies" weigh you down. Have a plan and stick to the plan. Time block your days to spend time on whatever it is you need to be doing to get to where you're going!
Ward Richmond is an Executive Vice President at Colliers International.
Get the D CEO Real Estate Newsletter
Get weekly updates on breaking commercial real estate news and relevant industry reports.