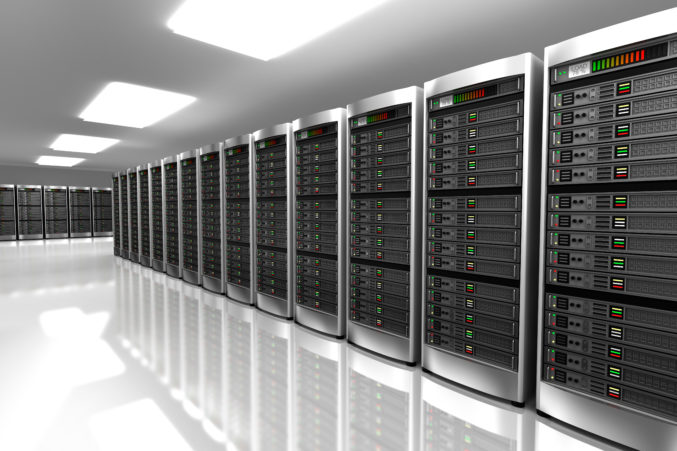 CRE Opinion: Revealing Cost Opportunities For Data Center End Users
When exploring data hosting options, firms should consider the following points to guard against common, and potentially costly, pitfalls.
As with progress in most high-growth technologies, the data management learning curve can be painful for those who view it through too narrow a lens. When exploring data hosting options, firms should consider the following points to guard against common, and potentially costly, pitfalls.
Many organizations are missing opportunities to improve quality and affordability. Most of the growth in data centers today is via third-party providers due to their ability to build large-scale, high-quality, secure facilities at much lower cost than smaller, private developments. Third-party colocation and hosting services are prevalent in major metropolitan areas like Dallas because of the lower total cost of ownership, increased efficiency, predictable cost structure, consumption-based pricing, reduction in capital investment, and increased agility in a cloud-based world with smart, seamless expansion.
Owner-occupied data centers are often too large and more expensive than outsourcing. Many firms still self-host because current assets have not yet reached the end of their useful life. Unfortunately, that means most legacy facilities are too large, less efficient, and less reliable than the industry standard today. Outsourcing can save money and provide the added advantage of up-to-date technology and tools that may be difficult for most organizations to procure on their own.
Scenario planning for new or retrofitted facilities is a prerequisite. Users considering constructing a new private data center or retrofitting a legacy facility should first calculate the total cost of ownership under each scenario and compare it to available outsourcing options.
Data storage and transportation have become more affordable. In recent years, the need for on-premises electronic storage has dramatically receded, along with the cost of transporting data, which has plummeted by approximately 35 percent on a like-for-like basis each year since 1998. These reduced expenses have enabled organizations to use external facilities without sacrificing speed and performance.
Ascertain how the organization's requirements relate to the IT infrastructure. Organizations that have decided to vacate their private facility, yet intend to keep control of their IT infrastructure (servers, storage devices, network devices) need to understand how the organization's requirements relate to the IT infrastructure it will ultimately place in outsourced facilities.
Learn to right size. The most common misstep that data center users make is to overestimate the space, power, and cooling infrastructure needed. This miscalculation could lead to significant overpayments over several years. Instead, right-size from the start and include flexibility for growth within the contract to maximize the benefits of outsourcing.
Assessing application criticality should be a high priority and ongoing process. This is especially true for large organizations with many IT applications that support its internal and external users.
All applications are not equally critical or sensitive to disruption. In mapping IT infrastructure needs and the underlying facilities that support them, identify which programs need more investment in redundancy and overall resiliency. Treating all applications the same tends to lead to under-supporting the most critical elements.
Organizations should review outsourcing agreements on a regular basis for comparison against current market conditions. Companies undertaking this analysis for the first time frequently discover that their contract cost exceeds similar offerings in the market by 300 percent or more. The good news is that contract structures and pricing have become significantly more favorable to end users.
Don't over-simplify the data center market. Before committing to a new strategy or assuming an existing solution is best, confer with industry experts, identify true costs and investigate available options in this rapidly evolving industry. The investment in time and research may well reveal an opportunity to right-size operations, access better services for the organization and its clients, or reduce costs.
Our reliance on data centers continues to grow while the data center industry keeps evolving. As 2018 unfolds, keep an eye on the opportunities and know where these can help shape your business and, ultimately, create value for your organization.
Andrew Marcus is a national director of data center solutions at Transwestern.