CRE Opinion: Competition Heats Up in the DFW Data Center Market
For the third year in a row, Dallas-Fort Worth was the second most active data center market in the U.S.
"I bet I can bounce this cork to a standing position five times out of 10."
"Ha—I can do that with my eyes closed; I can do it seven times out of 10!"
"OK, go for it."
My family is competitive … extremely competitive.
This past Christmas day, after a relaxing brunch at my folks' house, several of us found ourselves sitting at the dinner table, staring at a small water balloon and two metal napkin rings.  We found that if you pull the balloon through one ring, leaving two small water pockets protruding from each side of the ring, you can, with practice, get it to bounce snugly into the second napkin ring. I can't remember what we called our new game, but I dominated. Trivial Pursuit, arm wrestling, HORSE, Name that Tune, ping pong … lots of ping pong. You name it, we've made a competition out of it. So, naturally, when one of the boys chirped, "I'm the best 'chef' in the house," the kitchen erupted and the Annual Bernet Kids' Cookoff was born.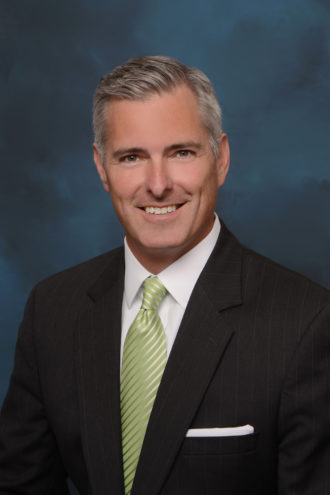 This year was our fifth installment and, as in the past, it did not disappoint. A couple years ago we asked a friend to make a mini-documentary of the Third Annual event and it was epic! Our two daughters teamed up and took on our two boys (who would not have teamed up for all the gold in California). Decked out in matching chef's jackets and recently sharpened knives, the competition was on. They had to make an appetizer and it had to go through a rigorous panel of judges. They would be judged, like the TV show Chopped, on taste, presentation and creativity. Mom and I didn't get to judge, but we insisted on tasting. Homemade, deep-fried chips, street tacos, bone marrow dipping sauce, brown sugar-crusted beef tenderloin, perfectly poached eggs, basil foam made with soy lecithin powder (fail), and some of the most sinful potatoes I've ever tasted, were just part of the fare. Oh, the competition!
That competition is similar to the national data center market. CBRE's Haynes Strader and our Dallas-based data center team have just finished our look back at 2017. For the third year in a row, Dallas-Fort Worth was the second most active data center market in the U.S., behind only Northern Virginia. A total of 51 megawatts (MW) of new capacity was delivered to the colocation market during 2017 and construction remains strong with another 38.8 MW under construction. Of that, 20 percent is preleased.
Unlike a few other major data center markets, DFW has not seen the same level of hyperscale cloud demand, but we expect that trend to change over the next 18 months. Leasing was down a bit in 2017, but DFW still recorded an impressive 37 MW of net absorption. As  of January, Dallas boasts 16 facilities that can accommodate a 1 MW requirement and 6 facilities with 3-plus MW of capacity.
Power costs in Dallas continue to drive demand with an impressive average of just over $.045 cents/kWh.  And, the DFW market continues to expand, this time with a fourth quarter partnership announcement between Hillwood/T5/Iconic. The team anticipates an offering of more than 400 acres of future data center development at Hillwood's AllianceTexas development. Busy, busy, busy.
Back to the Kids' Cookoff: the wine was poured, the appetizers were presented and the judges judged. Kitchen Stadium (our house) was filled with great smells, laughter, lots of good music and a healthy dose of sibling competition. When the votes were all tallied, the results shocked the crowd and the competitors. I am certain the next morning each of the kids was individually scheming on how to stomp out the competition the following year.
And I suspect our friends in the Dallas data center market are doing the same thing!
Brant Bernet is Senior Vice President at CBRE and leads its Data Center Solutions team in North Texas.