The end of 2017 wrapped up with a bang. Due in no small part to Toyota and JPMorgan Chase occupying more than 3 million square feet of build-to-suit projects in Plano's Legacy, Dallas-Fort Worth ended the year at 5.2 million square feet of positive absorption—the market's highest annual number since the recession. More importantly, the end of 2017 saw our 23rd straight quarter of positive absorption, a streak that began in the second quarter of 2012.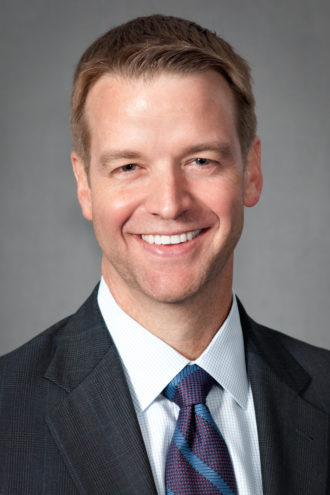 As we outlined in the overview last quarter, the health of the current market is different than past cycles. Still, as one might expect, we are often directly asked by our clients and other investors, "How much gas does this cycle have left in it?" Or more indirectly: "We will likely pass on that deal; we just don't know how much upside there is given where we think we might be in the current run." Yet, the industry is still optimistic about where we are today, and what the next few years look like.
I was recently having lunch with a client from the west coast, and he relayed a story. He was speaking on an event panel, and the moderator polled the audience as to how many more years are left in this cycle. The choices were: 1: less than two years; 2: about two years; or 3: greater than two years. The audience overwhelmingly felt we had "about two years" remaining in the current bull market.
The client then grabbed the microphone and made the following point: "Two years represents enough time where we can be optimistic, but no one is going to get in trouble for decisions made today which are affected by a change in the market two years from now. Likewise, beyond two years seems like a relatively long time given the length of this recovery. So, psychologically, we point to two years, and have been doing so for at least the past one or two years." He then noted that perhaps it's time we look at the fact that, due to many factors, recoveries today, and going forward will likely look different, and last a lot longer, than cycles of the past. I thought his points were spot on.
The Stream office team continues to be confident regarding the relative near-term performance of the DFW office market. 2017 was a record year for our Dallas office brokerage group, and activity across our portfolio is extremely healthy. We feel the office market in general will benefit from the new corporate tax cuts, as companies put additional capital to use in growing their businesses from a headcount, and ultimately office space, standpoint. Vacancy rates for the market continued to tick downward, finishing the year at 15 percent even, while quoted rental rates plateaued to just under $27 per square foot gross. Class A office buildings continued to rule the day, with virtually every submarket experiencing positive absorption in that sector for the year.
On the construction front, we are currently tracking a little more than 6.5 million square feet under construction across the metroplex, or a mere 3 percent of our total core office inventory. This total is down from a peak of more than 9 million square feet earlier in 2017, with the highest concentrations again in the Upper Tollway, Las Colinas, and Uptown submarkets. If it were not for the fourth quarter groundbreaking of Pioneer Resource's new build-to-suit campus in Las Colinas and The Epic in Deep Ellum, the total product under construction would be closer to 5 million square feet. Of these totals, 3.5 million square feet is speculative development which is approximately 32 percent preleased. One thing to note as we move ahead into 2018 is that we do expect to see some negative absorption, especially in the first quarter, in some submarkets as JPMorgan, Fannie Mae, and Liberty Mutual vacate existing pockets of office space for their new campuses.
While we are not going to make any bold predictions about where Amazon's HQ2 will end up (call me if you want my opinion), we do remain bullish on the Dallas-Fort Worth office market and look forward to continued momentum throughout the year.
JJ Leonard is managing director for the Dallas office division of Stream Realty Partners.
Get the D CEO Real Estate Newsletter
Get weekly updates on breaking commercial real estate news and relevant industry reports.