Virginia-Based Engineering Firm Opens Plano Office
Engineering firm Timmons Group has leased space in Legacy Town Center III in Plano.
A Richmond, Virginia-based civil engineering and technology firm has opened a North Texas office. Timmons Group has subleased office space at Legacy Town Center III at 5801 Tennyson Pkwy. in Plano.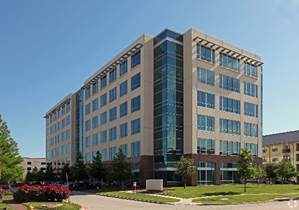 The new six-person office, led by Robert Gonzalez, will provide land planning and surveying and civil engineering with a focus on residential, institutional, mixed-use and renewable energy projects. The firm has about 500 employees across the U.S. and plans to increase its Plano team to 17 employees by the end of 2018.
"As we continue to expand our project portfolio west with GIS and renewable energy, the natural next step was to open an office in Dallas," says Chris Dodson, Principal of Field Services for Timmons Group.
JLL's Jimmy Appich and Harrison Burt negotiated the sublease for Timmons and JLL's Steve Thelen and Scott Hage represented the sublandlord. 
The sublandlord, Oceus Networks Inc., also recently negotiated two office extensions: one at Legacy Town Center III and another for its operations center at the Cascades at The Colony. Thelen and Hage represented Oceus. CBRE's Dennis Barnes, Alexandra Cullins, and Jackie Marshall represented Legacy Town Center's ownership, KBS. Transwestern's Nathan Durham and Joe Whitmer represented Cascades at the Colony's ownership group, Cascades by Windsor 1 LLC.
Additional terms about the leases and sublease were not disclosed. According to fourth quarter research from JLL, average asking rents for the Richardson/Plano submarket stand at $23.99 per square foot.