Have you ever read a review that said a movie was absolutely terrible? Then, when you see it for yourself, you think: "Wait a minute, that was great!"
In Texas, as we read the "retail is doomed" narrative, we have a similar reaction, wondering if the authors of the reports have actually seen our markets.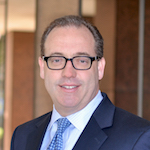 I've worked in retail real estate for more than two decades now, and I can proudly state that the retail real estate markets in our major Texas metros are currently enjoying unprecedented stability and strength.
All of our markets are above 90 percent occupancy, a key measurement of health. We can thank steady leasing at a time of anchor-driven and demand-based construction. And across the board, the well-located vacancies in our markets find new tenancy within months, not years.
See our full report for our retail markets in Dallas-Fort Worth, Austin, Houston, and San Antonio, so you can see for yourself how good things actually look.
As many movie fans know, sometimes you just have to see it for yourself.
Marshall Mills is president and CEO of Dallas-based Weitzman. 
Get the D CEO Real Estate Newsletter
Get weekly updates on breaking commercial real estate news and relevant industry reports.