"You can't see the forest for the trees." A common saying that feels applicable to downtown Dallas right now. Honestly, I've heard it said a handful of ways, but we all get the gist. It is used to reference someone who is so caught up in the details that they lose sight of the big picture.  The latest detail attracting downtown's collective laser focus is the bike share situation in our burgeoning metropolis. When I have tried explaining the polarizing animosity of this singular issue to non-Dallas residents the response is quite comical.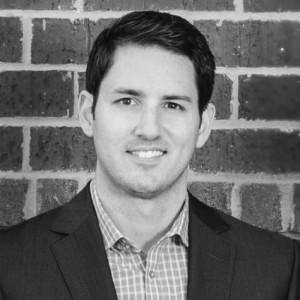 Perhaps, we all need to start 2018 with a little bit of perspective. It might help to look at the issues concerning downtown residents a mere five years ago. At the time, our restaurant choices were so limited that we all enjoyed a good vent session about how annoying it was that most of our options closed on Sundays and Mondays. Now, we seemingly add multiple high-quality restaurants and bars every month. Many of them, like Overeasy that just opened in the Statler, are seven-day-a-week operators.
Five years ago, you could throw a stone on any block and likely hit a high-rise building that was mostly or entirely vacant. Back then I lived in a unit facing One Main Place.  Seeing an actual person in that building was almost a startling occurrence, it happened so infrequently. It was about a once a month reminder that I still needed to exercise some level of neighborly modesty. Now, One Main Place houses the Westin Hotel and has brought two new restaurants and a coffee shop along with it. In that time, almost every major high-rise has been renovated or is currently undergoing a renovation.
We used to set our steely focus on a number: 10,000. The number that was going to make our dreams come true. Marketing companies would talk about an urban core needing 10,000 residents to reach that "next level." For downtowners, that "next level" level meant no longer walking past lifeless buildings, having restaurants that were open every day of the week (and not just for lunch), and of course, getting a grocery store. Every downtown resident has dreamed about a grocery store from the moment they moved here. Well, we have now surpassed our seemingly unsurpassable target. Downtown residents passed the 11,000 mark in 2017. And that grocery store might be coming right along with it. Royal Blue Grocery announced plans in late 2017 to bring, not one, but two grocery stores to downtown Dallas. In addition, Tom Thumb should be opening in Victory Park in 2018. I know, Victory Park is not downtown. But, it's about as close as you can get.
With most of our downtown dreams finally becoming a reality, why are we so upset about bikes? Well, for starters, it's a lot of bikes. Some smart regulation would go a long way. But maybe we just lost a little perspective. Can anyone imagine five years ago, private companies fighting to provide downtown residents a service at no charge to the city or taxpayer? Back then it would have been more likely that Dallas would have been subsidizing them to come here. We have come a long way in those five years. Maybe we will all be a little happier in 2018 if we stop and recognize it.
Justin Keane is a principal at Wynmark Commercial.
D CEO Real Estate Newsletter
Get weekly updates on breaking commercial real estate news and relevant industry reports.