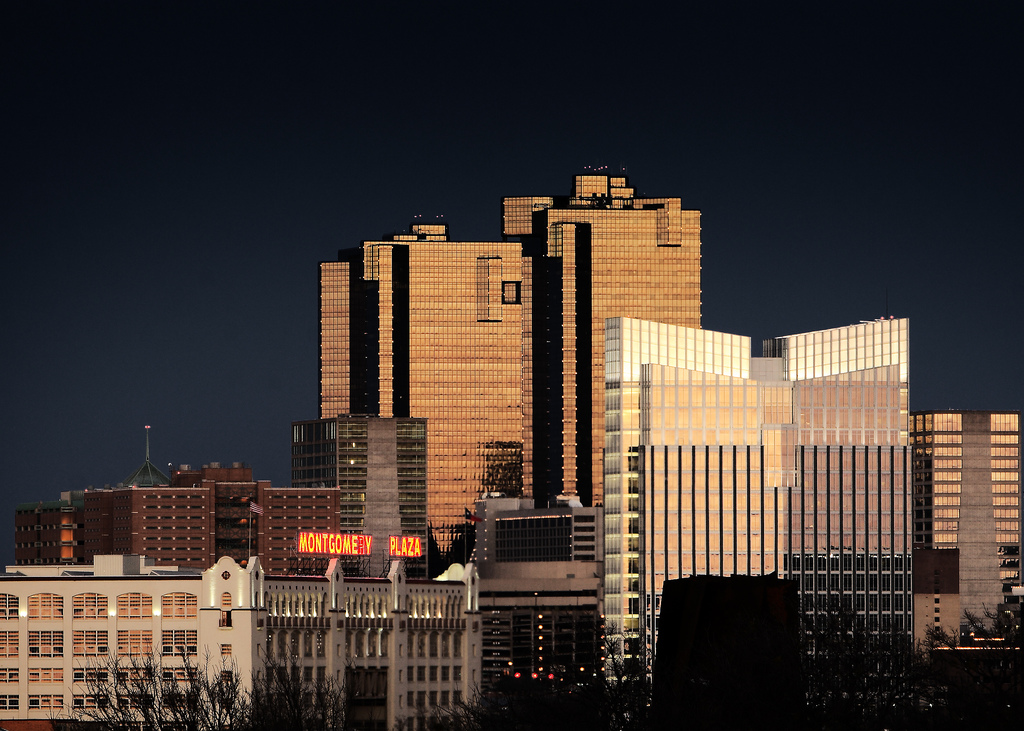 XTO Energy Calls on JLL To Market Fort Worth Office Building
The energy company has put on the market its Petroleum Building along with a connecting parking garage.
XTO Energy Inc. has recruited the help of JLL to sell the downtown Fort Worth Petroleum Building and its neighboring parking garage. The building and garage are connected via an enclosed skywalk. The 14-story building includes 94,000 square feet of office space, and the garage can park 534 vehicles. The garage also provides two floors of leaseable space for office or retail purposes totaling 31,175 square feet.
Exxon Mobil Corp. bought XTO Energy Inc. back in 2010 for $41 billion. The Fort Worth Star-Telegram reported in June that XTO would be moving most of its Fort Worth operations to its Houston campus, relocating 1,600 employees.
Brandom Gengelbach, Fort Worth Chamber of Commerce executive vice president of economic development, said the Chamber is working with the city, JLL, and XTO to find the best use of the two properties. "The beautifully restored art deco Petroleum building—with its one-block footprint, adjacent garage, and proximity to Sundance Square, City Hall, and the Convention Center—opens up opportunities for corporate relocations as well as expanding local companies," Gengelbach said in a statement.
Downtown Fort Worth's office vacancy rate through the end of 2016 was at 12.5 percent. Ryan Matthews, a JLL executive vice president, will take the lead on the listing. "The region continues to benefit from rapid growth, a strong, diversified economy and job gains," Matthews said in a statement. "The assets provide tremendous value-add opportunities and potential for attracting a number of local and regional users and investors."