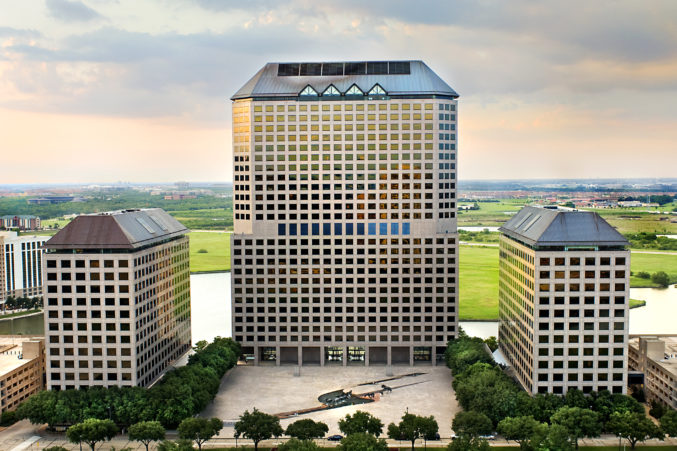 Mortgage Companies Ink Long-Term Lease Renewals in Las Colinas
When combined, the two companies will keep more than 450 employees at The Towers at Williams Square.
Two mortgage giants renewed their long-term leases at The Towers at Williams Square in Las Colinas Urban Center in Irving. When combined, Franklin American Mortgage Co. and C-III Asset Management have over 450 employees who work on the property located directly along State Highway 114 and near Interstate 35E.
The Tennessee-based mortgage company, Franklin American Mortgage, is renewing 58,200 square feet. And C-III Asset Management LLC, which is owned by C-III Capital Partners, is extending its 51,400-square-feet lease in the iconic, four-tower office complex. FAMC, which is also recognized as one of the fastest-growing mortgage companies in the country, was represented in the negotiation by Calvin Hull with JLL.
"The City of Irving is experiencing substantial growth and offers all the resources necessary for our company to thrive," Bobby Frank, executive vice president and director of operations of Franklin American Mortgage, said in a statement. He also noted the project's luxurious office space, upscale amenities, and convenient location to major highways and public transportation like the DART light rail line.
Barry Davis, chief operating officer of C-III Asset Management LLC, echoed Frank's praises. Davis said Williams Square is the region's premier corporate address, with some of the best amenities in North Texas and access to upscale residential and multifamily housing options. Bill Brokaw, senior vice president of Hillwood Urban and leasing representative for Williams Square, noted rents in other areas, like Uptown, are $10 to $12 higher per square foot.
C-III Asset Management LLC, which is one of the nation's largest commercial mortgage-backed securities special servicers, was represented by Tom Lynn and Zach Steven of NAI Robert Lynn in the negotiation.
Las Colinas Urban Center was developed by Ben Carpenter. Apollo Global Management, Vanderbilt Office Properties, and Hillwood Urban acquired The Towers at Williams Square in 2015. Brokaw said new projects like the Irving Music Factory, Water Street, and the Pioneer Natural Resources headquarters are already increasing leasing activity.