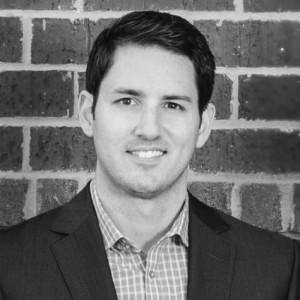 It's not crystal clear. You still have to squint to see it, but with a little imagination you can see an organically engineered innovation district blossoming in the heart of Dallas. The West End, or Historic West End as it is often identified, is the site of the would-be transformation. It is certainly historic and a common stopping ground on weekends for camera toting tourists, fresh off a jaunt back in time at the Grassy Knoll and Sixth Floor Museum (Book Depository). However, it long ago quit being a destination for local Dallas residents. Historic buildings that once housed restaurants and night life slowly started going dark. The buildings were shuttered and patios that were once filled with memories of OU/TX weekends, and concerts in the plaza outside of Dallas Alley, became a block of abandoned but beautiful buildings living out their accelerated half-life.
Some new-found momentum and life in the West End is looking to change all that. The Dallas Entrepreneur Center (The DEC) has found a creative way to facilitate growth of new companies into future contributors to Dallas' overall economy. Factory Six03 is renovating the iconic property at 603 Munger Ave. into a 215,000-square-foot modern, co-working space. Built in 1903, the building is most commonly recognized as the West End Marketplace building, but was originally the Brown Cracker and Candy Company.
Within the same building, the Blue Cross Blue Shield C1 Innovation Lab is about ready to open its doors. The company's fresh, collaborative approach towards analyzing healthcare and its processes is thinking outside the box for the industry. Kevin Cassidy, president for Health Care Service Corp. which operates Blue Cross and Blue Shield in Texas, is enthused about the location of their new facility. "We chose Dallas because the city is a thriving, innovative hub for healthcare entrepreneurs who share our goal of finding solutions that make our healthcare system more efficient, affordable, and effective. This project emphasizes our commitment to Dallas and we are excited to be a part of the West End redevelopment. The West End is especially accessible for our customers and the building provided a blank canvas to create a space focused on collaboration. We are on schedule to open the C1 Innovation Lab in August."
Innovation is not being ignored at the street level either. The Dallas Innovation Alliance launched the first phase of its Smart Cities Living Lab back in March of this year. The project brings interconnectivity and intelligence to city infrastructure. With features like smart LED lighting and environmental sensors, the Lab can allow cities to learn and adapt in real time through a future forward application. It's street presence is through a kiosk that helps locals and visitors handle more daily tasks, such as maneuvering around the city or utilizing the kiosk's free USB charging ports.
For anyone who can remember back to a time when the West End was a lively gathering spot for locals and tourists alike, the thought of one of Dallas' treasures re-emerging as an innovation district is sure to inspire some enthusiasm. And, for quite some time now, our Historic West End has needed some enthusiasm.
Justin Keane is principal at Wynmark Commercial.
Get the D CEO Real Estate Newsletter
Get weekly updates on breaking commercial real estate news and relevant industry reports.