HALL Group broke ground on its more than $250 million development including the HALL Arts Hotel and HALL Residences located on Leonard Street between Flora Street and Ross Avenue. The 25-story residential tower will include 44 luxury homes ranging in size from 1,600 square feet to a 10,000-square-foot penthouse. The eight-story boutique hotel will include 183 rooms and will house original art in each room.
"We're very excited because we think it will bring more vibrancy, more people on the street. Having a 183-room hotel should bring 250-300 people every day … going to restaurants, walking around," said Craig Hall, chairman and founder of HALL Group. The area currently sees more than three million visitors each year, and now art-goers will have somewhere nearby to stay.
According to its website, the Dallas Arts District is the largest contiguous urban arts district in the country. "It's a very important distinguishing factor for our city and we need to embrace it, and celebrate it, and help it continue to prosper," Hall said. The project will take a conservative first mortgage supplemented with a substantial amount of equity—which could be reduced by the possibility of receiving EB-5 funding.
The hope is that the new HALL Arts developments will lend a hand in creating more ground-floor, street-level activity. Hall has seen the change that has taken place on McKinney Avenue in Uptown and thinks the same can be true for the Arts District. "We just think the Arts District, with all of the beautiful buildings, should be similar," said Hall. "We need people on the street, and I think that's critical, so we're trying to orient restaurants and everything in a manner that will help create that environment."
Hall and his wife, Kathryn, plan to move into the residential tower once completed, making the 6th and 7th floors their home. The purchase price for the homes will begin around $2 million, with the average price at around $4 million. The project is set to be finished by the fall of 2019. Dallas-based HKS Architects Inc. designed both the hotel and residences. Dallas-based Emily Summers Design Associates will lead the interior design of the HALL Arts Residences, and New York-based Bentel & Bentel will work on the interior design of HALL Arts Hotel. The Office of James Burnett will be the project's landscape architect—the same firm that worked on landscaping for Klyde Warren Park.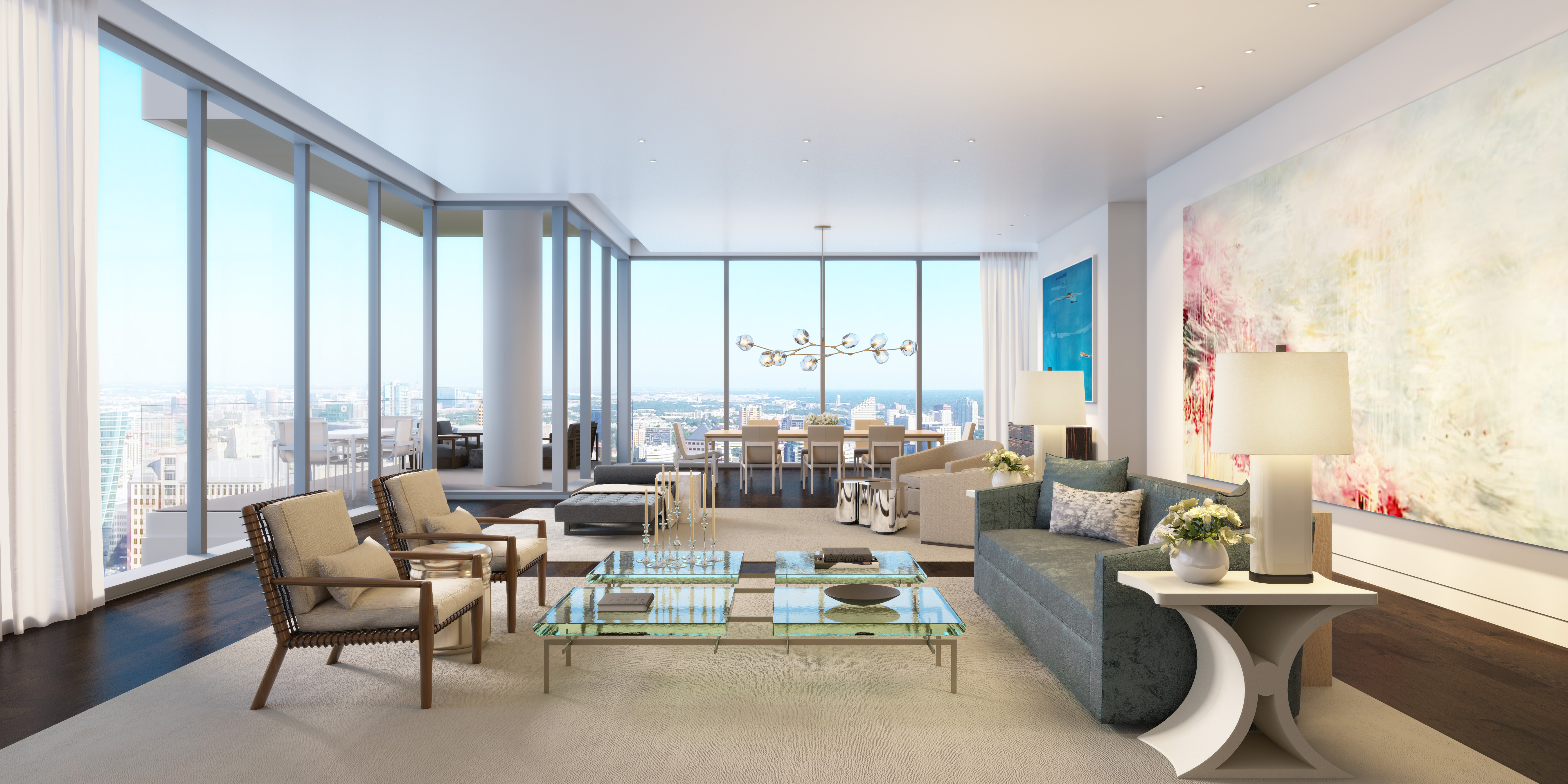 D CEO Newsletter
Stay up to speed on DFW's fast-moving business community with weekly news reports, interviews, and insights.