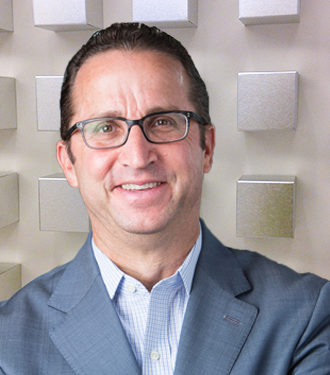 Almost two years ago, I wrote a blog for D CEO entitled "Retail Stores are Still Alive and Kicking." While I still believe brick-and-mortar stores will lead our retail experience, the dynamic of an omnichannel presence is changing the face of traditional retail faster than I anticipated. The art of shopping consumes all aspects of American life. Consumer spending represents 70 percent of our gross domestic product. From local mom-and-pop stores to multi-national big-box operators, retailing impacts everyone. How the customer shops, where they shop, and when they shop are all changing faster than ever before. These changes will, again, transform the landscape of retailing and customers will spend their precious dollars with those retailers that evolve accordingly. Those that do not will go out of business. This is the current law of nature in the retailing industry.
Without retracing the history and evolution of retail, suffice it to say that retailers have to rethink their strategies and their competitive points of differentiation; today's customers demand these changes. The current transformation in retail will be driven by the same four factors that have existed since the beginning of retail: the economy, changing demographics, changes in customer behavior, and advances made in technology. Here are four keys to succeeding in today's retail world.
Appreciate the fact that nothing lasts forever and the pace of change in today's retail environment is accelerating, causing competitive trends to change faster than ever before. Stay in front of these changes and respond to them.
All retail concepts, at some point in time, become stale and obsolete. Left unchanged, these retailers will fail. New competitors will use the latest technology and may be better positioned with a stronger approach to merchandising, customer service, and pricing. The retail graveyard is full of those retail businesses who were once great but did not see the market changing fast enough to reposition their businesses. Successful retailers are those who have been able to redefine and reposition their competitive place.
Unlike in the past when manufacturers and distributors controlled product trends, pricing, and availability, today the consumer is calling these shots. The internet has been the main reason for this, allowing for pricing and product transparency and shopping options never before seen. The customer can shift his or her loyalty and trust in an instant. Knowledge of the consumer's, shopping habits, and providing best-of-class purchasing experiences are now a requirement for any successful retailer.
Millennials, in the same numbers as baby boomers (roughly 80 million), will be the main focus for retailers over the next decade or two. They value quality and social causes and rely heavily on the internet for most of their day-to-day functions. Retailers have to appeal to this demographic and offer them what they want in both product and customer experience to be successful.
Retail is a dynamic industry and has gone through radical transformations in the past. The internet, mobile platforms, social networks, and transparent shopping options are changing the way consumers shop and greatly impacting traditional retail operations. We have been here before and I believe we are here again.
Alan Shor is the president and co-founder of The Retail Connection.
Get the D CEO Real Estate Newsletter
Get weekly updates on breaking commercial real estate news and relevant industry reports.