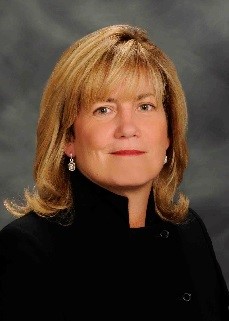 I started playing golf in 1997 when a colleague, Bob Gingrich, said, "Kid, if you are going to run this company (then Butler Burgher Group), you need to learn to play golf." As a result, I've spent many hours chasing that little, white, dimpled, and frustrating ball. If I've learned anything, it's that golf mirrors life.
One of my favorite quotes is from the late Bobby Jones, who founded and helped design the Augusta National Golf Club, and co-founded the Masters Tournament. He said, "Golf is the closest game to the game we call life. You get bad breaks from good shots; good breaks from bad shots, but you have to play the ball where it lies."
If there is one piece of advice I can give women, it is to add golf as a skill set. The advantages are too substantial—both personally and professionally. Catalyst is a leading non-profit with a mission to accelerate progress for women. In a survey, they found that 46 percent of women noted "exclusion from informal networks" as the biggest obstacle to reaching their career goals, with golf being one of the leading informal networks from which women felt excluded.
Golf is important to business success and women aren't using it to their fullest advantage. The question isn't, "why golf for business?" It's, "why wouldn't you play golf for business?" Nice girls who golf can get the corner office!
Frequently called "the language of business," golf has been used for years by business leaders for transacting and closing deals. Consider that, according to Catalyst, 73 percent of businesswomen agree that playing golf has helped them develop relationships and network for business, while 50 percent of women executives agree that being able to talk about golf enables them to be more successful. Plus, 52 percent agree that golf has enhanced their risk-taking abilities.
Golf personally has taught me:
Visioning – I begin with the end in mind and it helps me set goals, make plans and solve problems. Rain, wind, trees, sand traps, and deep roughs can be amazing opportunities for personal growth.
Focus – Beyond knowing the physics of hitting the ball (and what club to use when), golf requires deep mental and emotional concentration.
Responsiveness – When you work in a service industry like commercial real estate, it's important to have a sense of urgency; it could mean the difference in winning a deal and losing it. This translates into helping clients win, also.
Integrity – Golf is a game of honor. Unlike most sports, there are no umpires, judges, or referees in golf. An honest golfer never runs out of people who want to play with them.
Humility – Golf requires that you show courtesy to others and that you communicate with respect.
Flexibility – Accept that some things are just beyond your control. Learn to adapt and focus on the positive.
Good Health – Golf gets you outside in fresh air and sunshine. Plus, it counts as exercise.
Women should understand that several of their assumptions about what it takes to play business golf are myths. For example, many think that the men who play in corporate outings are good golfers. Wrong! Often women assume that the men who golf do not want to play with women. With a few exceptions, that's not the case!
By no means am I saying that diving into the world of golf is simply mind over matter. There are some rudimentary skills one needs in order to play—you need to have the ability to get the ball in the air more often than not, and you need to have a basic understanding of rules and etiquette.
Contrary to popular belief, women have always played golf. However, despite the numerous benefits that golf offers to women, only 20 percent of golfers are women—a number that has remained largely unchanged for decades. Thus, in an effort to get more women interested and involved, the Ladies Professional Golf Association (LPGA) has launched many excellent programs, including the leadership academy, the Girls Golf initiative, and scholarships that are worth looking into.
I'm proud to support the upcoming the Volunteers of America LPGA Texas Shootout April 27-30, 2017, at Las Colinas Country Club. The only LPGA Tour event in Texas, it represents one of the premier showcases for female professional athletes. This tournament is a must-see event—as it attracts 17 of the Rolex Rankings' top 20 players and an international television broadcast on the Golf Channel.
Ladies, it's time we get in the game. Whether you decide to learn to play or not, you owe it to yourself to at least understand the basic fundamentals and jargon, so you can leverage it for professional and personal success. The business benefits of golf—specifically the ability to build relationships and to be part of the decision making—are so powerful that by allowing yourself to be excluded, you are doing yourself a disservice.
Diane Butler is principal of Butler Advisers—and an avid golfer (with an eight handicap).
Get the D CEO Newsletter
Stay up to speed on DFW's fast-moving business community with weekly news reports, interviews, and insights.