The newly opened Chewy.com fulfillment center in South Dallas accepted its first shipment at the end of February, and made its first shipment during the first week of March. The e-commerce pet retailer currently has 360 people working at the distribution facility and will reach 500 employees within the next two weeks, working towards reaching upwards of 700 total employees over time.
The Florida-based company, which sells pet food and pet-related products online, was founded in 2011 and brought in $26 million in 2012, its first full year. Last year the company recorded revenue of $900 million, a figure that's projected to hit $2 billion in 2017. The company had existing fulfillment centers in Pennsylvania, Indiana, and Nevada. It's keeping pace with its revenue growth by adding more fulfillment centers—one in Florida, one in Pennsylvania—in addition to the Dallas location. The Dallas facility on Grady Niblo Road is the company's largest, at 663,000 square feet.
"Each of the fulfillment centers has our full catalogue, so we have close to 30,000 different products on our website, and [the Dallas location] will primarily serve all of the ZIP codes in the U.S. that it can reach in one to two days," said Gregg Walsh, vice president of operations at Chewy.com. "So Pennsylvania will take the Northeast and Mid-Atlantic, Florida will have the Southeast, Dallas will have the South-Central portion of the U.S., Indiana the Midwest, and so forth, and then Nevada has the West."
For Chewy, a top priority is the ability to reach each U.S. customer within one day of service. "Being in Texas gives us a very good footprint in the south and in the center of the country. So that was step one—that pointed towards Dallas," Walsh said. Step two in bringing a fulfillment center to Dallas involved researching labor markets, in search of one that could support the large facility and sustain that work overtime. The third part was finding a suitable building. The team at Chewy was assisted by Mark Collins and Dean Collins of Cushman & Wakefield in securing its newest location.
"Lo and behold, we had this building here, so it was really a great match between location to our customers, great folks here in Dallas, and having a building that fit our needs," Walsh said.
In addition to the fulfillment center, 10,000 square feet will be occupied by a photo studio that's expected to be up and running by the end of April. The company will hire in-house photographers, videographers, and production assistants to photograph and make videos of its product there.
The planned capacity of the building is more than 1 million units shipped per week. That figure will be attained over time, as the company continues to fill the building with inventory.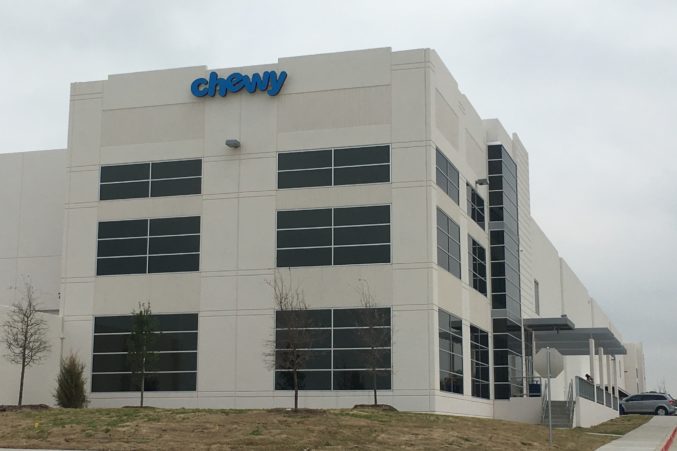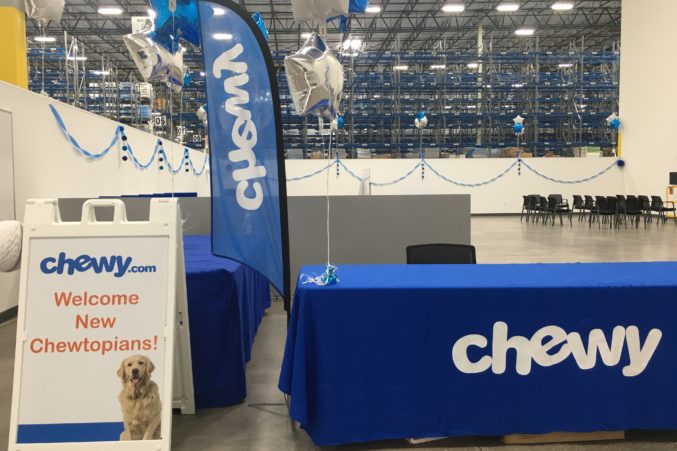 Get the D CEO Newsletter
Stay up to speed on DFW's fast-moving business community with weekly news reports, interviews, and insights.