When 'Shopping is a Feeling'
Dining out and retail therapy are ways of life in North Texas, where stores and restaurants continue to clamor for space. Six experts share what's ahead in 2017.
In the 1986 film "True Stories" (starring and directed by David Byrne of the Talking Heads), there's a scene involving a fashion show, filmed at Dallas' own NorthPark Center. As the show gets underway, the emcee says, "Shopping is a feeling." It perfectly captures the essence of the enthusiastic customer base in Dallas-Fort Worth, which is seeing near-record retail activity. To drill down into current market conditions and find out what's ahead for next year, we talked with six industry leaders: Jim Gandy, president of the Frisco Economic Development Corp.; Jack Gosnell, senior vice president of CBRE | UCR; Steve Lieberman, co-founder and CEO of The Retail Connection; Terrence Maiden, executive vice president of development for Corinth Properties; Marshall Mills, president and CEO of The Weitzman Group; and Jennifer Pierson, president and CEO of Pierson Retail Advisors.
How would you describe retail leasing and sales activity in 2016?
Jim Gandy: Well, I think it's fair to say that retail activity in Frisco has far exceeded our expectations. We have three new Super Walmarts under construction, which will take us to five, and Walmart has bought land for a sixth. We're also getting a new Asian market and have a new Gander Mountain store and a redevelopment project at The Centre at Preston Ridge, which has landed a Nordstrom Rack and an OFF 5TH store from Saks Fifth Avenue. We've got significant new retail and restaurant activity at The Star, and we're seeing an incredible response to opportunities in Wade Park. Given the way  things are going, they could end up having three times as much retail, restaurants, and hotels than what was originally planned. A mixed-use project on the horizon is Frisco Fresh Market, a 32-acre development in downtown Frisco on Main Street.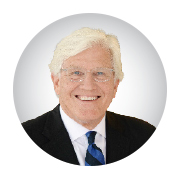 Jack Gosnell: Leasing in 2016 has been very active. Restaurants, entertainment uses, and services are very strong. Electronics, soft goods, and home furnishings are not as strong. As new centers open, I expect to see activity increase, as tenants frustrated by the lack of space begin to find a home.
Steve Lieberman: Activity in 2016 has been very strong. Brokerage activity serves as a leading indicator for our business as a whole. We anticipated a solid year for The Retail Connection, and our leasing activity for 2016 has been very healthy, with our transaction count almost identical to last year's record activity. From a volume perspective, we projected a 15 percent increase for 2016, and we are currently trending up 26 percent. DFW's retail market occupancy has held above 90 percent for 24 consecutive quarters—six straight years. Solid absorption and limited new supply has our occupancy currently at 94 percent, which we expect will continue to rise into 2017 as the region's unparalleled job population and housing growth continue.
Terrence Maiden: I knew 2016 would be a busy year for retail; I just didn't expect the amount of demand and absorption. But when you look around and see the number of cranes across the city, you immediately realize there is a market for retail growth. The amount of construction happening in Uptown, Fort Worth, and Plano/Frisco markets is astounding. The Dallas retail market was very active in 2016, especially in the urban core (Uptown and downtown) and Frisco. There has not been as much activity with retail anchors and junior anchors, other than regional shopping center projects. The restaurant market has been the true leader in the retail growth patterns. The residential growth across North Texas has helped spur the retail growth. Urban residential is providing many submarkets with more population density to support retail and grocery.
Marshall Mills: Overall, the leasing activity has remained steady, and it might have been even stronger except for the lack of available space in our strongest submarkets. New construction is still very conservative, especially in terms of small-shop space, which keeps the market occupancy higher but limits options for concepts looking to expand into certain submarkets. As mentioned, leasing is dominated by restaurants, including local and regional concepts, as well as service, medical, fitness, and entertainment concepts. The level of leasing demand in established trade areas is helping older, Class A and B centers reach their highest occupancies in years.
Jennifer Pierson: From a retail property sales perspective, activity in 2016 was definitely better than expected. The volume was strong; it looks like we will outpace our best year on a gross basis. Putting that into perspective, I got into the business in Dallas in 1994, so I am coming up on 23 years of selling shopping centers. This year will outpace 2005, 2006, and 2007 in gross volume and gross revenue.
What's the most interesting trend you're seeing in the retail sector?
Gosnell: I think everyone sees the de-evolution of the mall to walkable open-air, mixed-use developments as the dominant trend. We're also seeing a condensing of space, as retailers shrink their leasable footprint and merchandise their spaces more densely. 
Lieberman: The mixed-use, adjacent use, and densification we are seeing in our more urban projects, and the adaptation we are seeing across the board. Retailers are getting more and more creative in an increasingly tightening market and evolving their footprints to get closer to their target customers. Simultaneously, focusing on delivering compelling consumer experiences including entertainment, restaurants, and the integration of their omnichannel strategies.
Maiden: I think the most interesting trend we're seeing is the amount of activity in proximity to the city of Dallas core. Much of the growth Dallas is experiencing is due to millennials and young professionals; they desire a certain lifestyle and want to be in proximity to the city. That is creating strong submarkets with urban densities. Developers are seeing very attractive rents for retailers and restaurants in developments with a mixed-use component.
Mills: The most widespread trend we're seeing involves assembling a cluster of restaurants as a "food hall" to serve as a retail anchor. Developers are getting creative in carving out spaces in existing projects to meet the demand. Examples of this in existing space include Uptown Urban Market, the new food hall that took a large mixed-use vacancy in Gables Villa Rosa on Cedar Springs, and the demolition and redevelopment of the former Saks at Plano's Willow Bend Mall to create an open-air concentration of restaurants and entertainment space. New food halls also include the one now underway at Legacy West in Plano.
Pierson: We're not seeing it yet, but I received a fascinating e-mail recently about self-driving cars. The prediction is in the not-too-distant future, we will need very little in the way of parking lots or garages because no one will own a car. Self-driving cars will take us where we want to go then leave to pick up someone else. We will have fewer accidents, less wasted time behind the wheel, and a lot of retail parking lots to convert to something new and interesting.
What are the hottest submarkets for activity, and what are some other "sleeper" markets that are emerging?
Gandy: I can only speak to what's going on in Frisco. We're very fortunate that we have a healthy, diversified economy anchored by retail and tourism, as well as the corporate presence of many companies here. They fuel our economy during the week, then tourism and visitors fuel it on the weekends. It's proving to be a dynamic combination of success for restaurants, retail, and hotels.
Gosnell: Fort Worth and Southlake are doing well. And obviously Frisco, which appears to be exploding with development, is consuming tenants, land, and oxygen up north. Deep Ellum, Bishop Arts, and the Design District are all dynamic emerging markets, each with their own personality and culture. 
Lieberman: The hottest submarkets are the northern submarkets: West Plano, Frisco, The Colony, and Prosper for Dallas, and the Alliance corridor for Fort Worth. Sleeper markets would be the continued traction being gained in the core—Uptown, downtown, and the perimeter, including the Design District, Deep Ellum, The Cedars, Trinity Groves, and Bishop Arts.
The retail and restaurant market in the city of Dallas is on fire. Many areas of the city are experiencing growth.

Terrence Maiden, Corinth Properties
Maiden: I may be a little biased, but the retail and restaurant market in the city of Dallas is on fire. Many areas of the city are experiencing growth and redevelopment. Uptown Dallas is strong and downtown is really gaining more momentum. With The Canyon in Oak Cliff, Trinity Groves, Sylvan Thirty, and other projects along Fort Worth Avenue, West Dallas will be an interesting market to see evolve. With the resurgence of Deep Ellum, East Dallas seems to be an ideal submarket for redevelopment. The Central Expressway/Walnut Hill area is rapidly improving. Also, the success of the Bishop Arts area is continuing to widen; we are seeing a lot of projects planned within the corridor and other parts of Oak Cliff. I also believe the area around Dallas Love Field Airport could emerge. It's a submarket that has proximity to a lot of medical, solid residential, the Stemmons corridor, and a great airport.
Mills: Without a doubt, West Plano is booming. New corporate campuses from the likes of Toyota, Liberty Mutual, and JPMorgan Chase are adding good jobs and more population, and retail concepts and developers are working to create the increased demand. Other strong areas include Frisco and Fort Worth's South Hulen market, where Neiman Marcus and a mix of specialty retail and restaurants will open early next year in The Shops at Clearfork. We're also seeing sleeper markets grow organically. The success of the restaurants and retail in Bishop Arts District is now extending to Davis and surrounding streets. East Dallas' Garland Road, long a sleepy strip known for its auto repair shops, is getting an influx of local concepts like Hypnotic Emporium (an ice-cream-shop offshoot of busy Hypnotic Donuts) and high-profile new concepts like the lounge bar Here, recently opened by Julie Doyle, singer and manager of the Polyphonic Spree.
Pierson: I love what is happening on Knox Street. There are several owners of core retail there and it looks like they are talking to one another to create something really special. It is becoming a lifestyle, outdoor, experiential hub with interesting stores and terrific restaurants. The rents on Knox are also among the highest in the city for open-air centers. I believe the old Chili's space on the north side of Knox, close to the Katy Trail, is commanding almost $80 per square foot.
Overall, how is demand for retail space matching up with supply throughout the region?
Gandy: You're always going to have churn, but fortunately, most of the vacancies in Frisco get backfilled pretty quickly. In Frisco, I would say demand is outpacing supply. That's why we're seeing so much new construction.
Gosnell: As I alluded to earlier, we are in what I call a "110 percent market," meaning that one has to be creative to find space. This next year will deliver some new huge projects to the market and will ease the space-availability problem, but it also may push rates down a bit. 
Lieberman: Demand continues to exceed supply throughout the region, as positive population and employment growth continue statewide. Even with a gradual slowing in the economy, retail real estate demand and valuations remain strong, as occupancy, absorption, and construction remain solid across the state. Healthy consumer confidence has boosted spending, as a low unemployment rate and tight labor market drive wage growth. Retail sales have remained steady as the consumer feels very good–consumer confidence is at 98 percent through September, supporting modest rental rate increases. Construction deliveries have increased, driven by grocery, fitness, soft goods, and entertainment retailers, as they continue their expansion throughout the state. Solid absorption, combined with modest deliveries across Texas' tight retail markets, have extended our six-year run at record highs, exceeding 90 percent occupancy across the state.
Maiden: Developers are being forced to be creative to come up with strategies to keep up with demand of North Texas residential growth. The retail industry is rapidly changing, with better options for e-commerce. Amazon has changed the way consumers shop. To be successful, more development will have to be centered around amenities to complement consumers' lifestyles.
Mills: Knock on wood, but in my opinion, our market is in balance. No one is overbuilding with speculative space, which has been the Achilles heel of every up-market we've enjoyed before this one.
Pierson: From an investment sales perspective, we do not have enough product for sale to meet the demand. However, the demand is smart. We are seeing investors back away from ridiculous pricing that may have burned them in the financial crisis. And we are seeing lenders carefully underwrite every property with scrutiny around rental rates, tenant health ratios, historic vacancy rates, and tenant credit. If you want to sell a shopping center today, there is a great market for it, but your pricing has to be realistic. It can be aggressive for good real estate, but not silly.
What's the biggest challenge the DFW retail real estate market will face in 2017, and where do the greatest opportunities lie?
Gandy: Looking ahead, U.S. 380 is the greatest remaining economic corridor in Frisco's future. That will be our next frontier.
Gosnell: I think our development community is so dynamic that it might ignore the early signals of an economic plateau and wind up overbuilding. I'm not sure that we understand how completely the oil industry's problems are deeply interwoven in our economy. The bright spot is that lenders will see early signs of slower absorption and take a rest to prevent a visit to the past.
Lieberman: Challenge and opportunity always come together, as is the case with the current challenge we face—the limited availability of Class A retail space. This will force developers and municipalities to become more and more creative in terms of adaptive reuse of existing, well-located properties, creating incredible opportunities for well-positioned assets. This is exactly what our team accomplished at Village on the Parkway in Addison. The industry's greatest opportunities clearly exists in our capacity to meet the demand driven by the sustained and unparalleled growth of our market. The macro prevailing challenge and opportunity will continue to be the integration of omnichannel initiatives and continuing to make disciplined decisions with regard to all growth pursuits.
Maiden: There are a lot of uncertainties with how politics and legislative decisions will impact our economy. How consumers respond to economic changes and adjustments will dictate many retailers' expansion plans. Also, our society is becoming more diverse. The ability of retailers to adjust in different communities—in particular urban communities—will lend itself to more growth opportunities.
Mills: To me, the challenges are not directly retail-focused; they're factors that can affect consumer spending and confidence. These include home affordability, including single-family homes and apartments, because if prices reach a level where they limit disposable income or discourage in-migration, that would not be good for residents or for retail. Another factor is infrastructure. We have huge challenges concerning our roads and bridges, and that is something that can slow economic growth over the long term. As far as opportunities, I think the potential for upgrading the tenant mix at existing centers has never been better. The lack of new small-shop space is driving strong tenants to existing projects, and smart developers can take advantage of that trend by improving the appearance and functionality of these older centers.
Pierson: I think 2017 will just be more of the same. I don't see interest rates going up significantly, and I don't see a correction in the balance. The Dallas-Fort Worth market is one of the best in the country. I think the biggest opportunity is for those who have debt that was originated in 2007 and coming due in 2017. Those owners can likely sell their properties for a profit, avoid any defeasance or yield maintenance associated with the payoff of their loan, and take some chips off the table by selling. 
This article appears in D CEO's Real Estate Annual 2016 issue.