Charting North Texas' Growth
Six experts weigh in on what's driving commercial real estate's office sector and how long it will continue.
According to the Texas Workforce Commission, the North Texas labor market is adding 330 net jobs per day. The region has experienced more than 80 straight months of expansion. In a cyclical industry like real estate, we're now in extra innings, to use a baseball analogy. So, what's driving this growth and how long will it continue? To find out, we turned to six industry experts: Kim Butler, director of leasing for Hall Group; Bill Cawley, CEO of Cawley Partners; Randy Cooper, vice chairman of Cushman & Wakefield; Steve Everbach, central region president of Colliers International; John Jacobs, executive vice president of economic development at Richardson Chamber of Commerce; and Greg Langston, principal and managing director of Avison Young.
How would you rate office leasing activity in 2016? Was it better than, worse than, or about what you expected?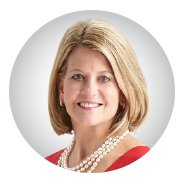 Kim Butler: Activity was better than expected, in that we didn't see much of a summer lull. Overall, there has been a tremendous number of expansions, and that has become our story at Hall Park. Companies are expanding and taking more space, and it's not like we saw in the early 1990s, where tenants leased space in anticipation that their companies would grow. This time around, they're taking space after they've already hired people, so it's healthy growth and real expansion. Here, at mid-November, we are already seeing some pre-leasing on our newest building, which will be finished in December 2017. That's a very positive sign, because Dallas isn't really a pre-leasing market.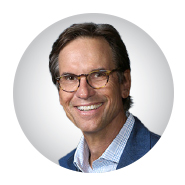 Bill Cawley: This year has been pretty much what I expected it to be—a bit streaky but very good activity. We've had more new activity than expansions. We've seen some existing tenant growth, but the bulk has been new absorption from tenants relocating from within the market or outside of the market.
Randy Cooper: It's absolutely still in the "amazing" category. I don't know if we're at the top, middle, or bottom of amazing, but it's still amazing. We're still seeing corporate relocations, like Jamba Juice and Jacobs. They're not as big as some of the moves we've seen in the past, but it's steady and  going to continue. On top of that, there are plenty of companies expanding. When a 20,000-square-foot tenant adds 10 percent or 15 percent of additional space, that's only 2,000 or 3,000 square feet, so it's not going to make the news, but when you add them all up, it's a huge number. We've had decades in Dallas where occupancy of 80 percent was considered a success and 85 percent was just fantastic. Today, many buildings are fully leased. And that's why we're seeing the investment appetite we're seeing now. In the past, international investors have had a tendency to overlook Dallas; not anymore.
Steve Everbach: Activity was about as expected—healthy, but a bit down from 2015. What has been surprising is the continued acceleration of rents. We are seeing several buildings in Uptown at rates in excess of $50 per square foot on a gross basis, which is an all-time high for North Texas, but still considerably lower than major markets on the coasts. On the sales side, we recently had two Uptown buildings trade at record high prices of over $500 per square foot. However, if one looks at past cycles, slowing leasing activity with continued growing rates and record sales prices is usually indicative of a cycle in its latter stages. We expect some moderation over the next year, even in tighter markets like Uptown, Preston Center, and Legacy/Frisco. Leasing activity should remain healthy and net absorption positive, driven by continued job growth in the area.
John Jacobs: In Richardson, leasing has occurred at a brisk rate, with more than 1.1 million square feet leased on 161 transactions as of the third quarter. It was not quite as good as 2015's 2.3 million square feet but certainly better than 2014's 840,000 square feet. As far as expectations, the Richardson market can be so volatile, we quit trying to make predictions long ago.
Greg Langston: Activity in 2016 has been better than expected. You often see a bit of a slowdown in an election year, and there was a little lull this summer on the leasing side, but activity was still more robust than I thought it would be. We continue to see relocations, but there also are law firms and professional services firms that are right-sizing and getting into more efficient space. Looking ahead, there are a lot of leases in the market that will roll in the next two or three years. These tenants have been paying certain lease rates, but rents have really gone up since their current leases were signed. They're going to have to decide between paying more or moving to a new location or into a lower class of space.
What's the most interesting trend you're seeing in office development and leasing?
Butler: Construction costs continue to go up, and tenant improvement goes right along with that. There's a labor shortage, with so much infrastructure work and development going on with the corporate relocations, it's hard to find subcontractors. I don't remember a time in my career when I've seen such a demand and run across labor issues with construction. Everyone talks about materials like steel and concrete and how that impacts cost. Clearly, that's the case, but labor is impacting it more than anything. It's somewhat surprising, given the number of people who are migrating to the DFW area. Looking ahead, a lot of people ask what "inning" we're in, when it comes to our recovery. Everything has been slow and steady—great job growth but not excessive growth. To me, that tells me we don't have to worry about a bubble; nothing is going to burst.
North Central Expressway is picking up steam in a big way, as some companies get priced out of Uptown.

Kim Butler, Hall group
Cooper: I see a continuation of the theme in mixed-use development. It's very difficult in Dallas to compete on price on a building that's just sitting out on a piece of land with no way to differentiate yourself. Projects that have amenities and are near amenities are going to continue to lease the fastest and at the highest rates. State Farm helped pioneer this locally at CityLine. For them, everything has gone according to plan. They're seeing a steady stream of eligible applicants for each available job—they're thrilled with the labor force, their buildings, and terrific amenities.
Everbach: We are consulting with companies and guiding them on an approach to their workplace challenges not solely on a cost-savings basis, but as a holistic way to meet other goals around wellness, recruitment/retention, company culture, and brand. A future trend we may see is creating a more customized experience for employees based on their preferences for where, when, and with whom they want to work. Technology will have much more of an impact on design, development, and leasing going forward.
Cawley: The cost to finish out a tenant's space has skyrocketed. Companies are wanting to retain good employees, and to do that, they need to provide great environments. They're going into nicer, more efficient office space that has amenities like top-quality food service, health clubs, gaming areas, etc. When we built our first new building on the tollway three or four years ago, we gave $30 [per square foot] in finish-out allowance, and people were spending $40 to $45. We then went in the mid-tollway building, offering $40, and people have been asking for $60 and spending $70 to $80. Now, in our newest building, we put a $60 TI allowance in our budget, and I'm seeing people spending $100 a foot. We're plugging numbers into our development budgets that equate to a 7 percent increase in cost every six months—that's 14 percent a year, which is crazy. What I wonder about is, when job growth slows and there are layoffs, will people be happy they spent all that money for retention when they have more employees than they need?
Jacobs: Now that the "parking craze" seems to be leveling out, what we're seeing, as others have mentioned, is price becoming secondary to on-site and near-site food, retail, and other amenities needed to attract and retain workers. This is true even for some call center operations. It's also notable that large floorplates are becoming a real trump card in attracting larger tenants. For example, Transwestern's new five-story, 310,000-square-foot spec office building at Central Expressway and Renner Road will feature 60,000-square-foot floorplates.
Langston: Labor is a company's most important asset. Employees want, as mentioned, walkability and access to amenities. Everything is becoming denser. Uptown is spilling over into downtown, Thanksgiving Tower is beginning to see a comeback, and other great buildings downtown are benefiting from new amenities and apartments. You're also seeing it in outlying areas, like Cypress Waters and Legacy West and the upper tollway market. Who ever thought you'd see a 20-story condo tower in Plano? 
Uptown and Legacy/Frisco continue to see strong demand. What are some other "sleeper" markets that are emerging?
Butler: North Central Expressway is picking up steam in a big way, as some companies get priced out of Uptown but want to remain close to the labor pool of young talent. The LBJ corridor also has prospects for resurgence; I'd love to see that Midtown project take off.
Cawley: Uptown, Preston Center, and Legacy will continue to see the bulk of the absorption, but I am a big believer in the mid-tollway market, from LBJ Freeway to State Highway 190. I also like the Freeport market for dense users. Along the tollway, there's a large number of existing tenants that are all growing. Many of the mid-1980s buildings have been renovated, but we've been the only one to deliver new product there. All things being equal, tenants will pay more for quality in this cycle.
Cooper: Irving will see activity from companies that want to be near DFW International Airport, but until some of the amenity projects open up, it will attract more inward-facing companies—those, for example, that have their own cafeterias.  Two emerging markets I'm really excited about are the Design District and Deep Ellum. It's going to be fascinating to see the impact of the new Virgin Hotel in the Design District. And despite issues with parking and perceived safety issues, Deep Ellum is going to be exciting to watch.
Everbach: Because rates have increased substantially for five years, some tenants in high-demand markets whose leases roll will be experiencing "sticker shock" and may be unwilling to pay higher rates demanded in some of the healthier markets. As they look to lower their cost of occupancy, markets such as the Dallas central business district, Central Expressway/Park Central and even the lower Stemmons Market will receive consideration. Occupancy costs in those submarkets are lower than the prime markets, but one must balance the rent cost with many other location variables such as ability to retain and recruit top talent, nearby amenities, branding, distance from clients served, transportation alternatives, and so on. It takes extensive analysis and expertise to determine the right solution for each business' need.
Jacobs: Most of the demand we're seeing is due to expansions within Richardson and surrounding areas. The most common motives are gaining better workforce access or finding a building that offers more amenities or parking. Then too, we've seen quite a bit of interest from international companies as a result of the Richardson Economic Development Partnership's strong global outreach.
Langston: When I got into the business in 1990, the epicenter of the market was at LBJ and the tollway. If Beck Ventures can get Midtown going, now with Hillwood joining in, that will be phenomenal. Uptown is beginning to have some issues due to traffic; Legacy West will see that, too. I think demand will be pushed in both directions toward Midtown.
Overall, how is demand for office space matching up with supply throughout the region?
Cooper: You still see pockets where there is a lot of space. Richardson has opportunities, with the new Transwestern building and existing vacancies in the Galatyn and other buildings, but there are also a number of tenants looking around that could take one of those buildings off the market. Legacy is in the same kind of situation. There are some new buildings that haven't leased yet. Landlords have had a change in mindset. They no longer want to do a 15,000- or 20,000-square-foot lease; they would rather wait and do a 100,000-square-foot deal. Owners are being selective, and those with deep pockets have the opportunity to wait and maximize the value of those assets.
I'm seeing demand for office space starting to slow. The good news is, the market has not been overbuilt.

Bill Cawley, Cawley Partners
Butler: Getting financing on new construction is almost non-existent. That will very much keep supply constrained, which is a good thing for Dallas, which has few barriers to entry. Uptown and Far North Dallas, which have been so hot, have gotten some expectations a little out of whack. Normal lease-up in a building that's 300,000 to 500,000 square feet is two or three years after completion. I think we may have become victim, a little bit, to our own success, and forgotten that. Overall, though I think demand is going to keep up with supply just fine. One thing to remember, small business is the backbone of our economy. We look at Hall Park, and we have 180 companies out there now, so it's kind of a microcosm of the overall economy. Where we have seen the growth is from small local and regional companies. The big guys aren't growing at the rate that the other tenants are. And it's across the board, in terms of industries. It's great for stability and I think that's why our economy is so strong.
Everbach: We're experiencing the best market fundamentals I've seen in my 30-plus-year career. Supply in the office market has been reasonably constrained while demand has been robust. While we have 11 million square feet of office space under construction in a 320 million-square-foot market, about half is build-to-suit and 30 percent of the remaining space is pre-leased. The supply being delivered is reasonable; however, things can change quickly. We are more cautious about the market going forward as this economic cycle matures. We believe the rate of acceleration has already started to slow and will continue to do so in 2017.
Cawley: I'm seeing demand for office space starting to slow. The good news is, the market has not been overbuilt. If we don't deliver too much more new space, we will be fine. In previous cycles, when things began to slow, we had all of these new buildings being delivered, which creates a game of musical chairs. I think there will be some of that in this cycle, but there won't be this big glut of space coming on the market. People have been prudent. Some may experience a longer lease-up than planned.
Jacobs: You'd think that a city that had seen its net occupancy increase about 2 million square feet since 2014 would be struggling to meet demand. However, since 2014, Richardson's office space inventory has increased by more than 2.5 million square feet, and the vacancy rate has actually increased from 14 percent to its current 16.2 percent. Leasing opportunities include 11 buildings with spaces that range from 80,000 square feet to more than 400,000 square feet of contiguous space.
Langston: The demand for Class A space is exceeding supply, which is driving up rents. There are some new buildings that have a little vacancy, but just do the algebra. Some of the value office product will begin to see more demand. Even buildings in the Stemmons corridor are seeing more leasing, near the Medical District. Some Class A tenants will begin to move into B space, just because of price.
What's the biggest challenge the market will face in 2017, and where do the greatest opportunities lie?
Butler: I think we will continue to see some relocations. I don't know that they'll be the gargantuan ones, but we've seen so many smaller ones from California—like Jamba Juice—and other states. The economy is still good, companies are still making money, so they can afford to make a move. Sometimes when the economy is not as strong, companies that would like to move and be in a better place to do business can't afford to relocate. We're not seeing any of that. In terms of other opportunities, it's just being in the line of growth. We look at Hall Park; in the beginning, we were just out there on the prairie, all by ourselves. Brokers would say, "I'd love to bring you a deal, but my client won't go north of State Highway 121." That's nonexistent now. It may even get to a point where companies won't want to be south of S.H. 121 and have to deal with the Legacy traffic. Another opportunity is the increase in value existing properties are enjoying just because of the tremendous growth occurring in and around them. Density is happening everywhere. Hall Park has benefited from The Star and all of the increased amenities it adds to the market. Central Expressway is benefiting from increased density from Park Lane and could see more from Midtown.
Cooper: The biggest challenge is what's going to happen in Washington. If there's any kind of increase in the corporate tax base, that could lead to a slowdown. But that also may bode well for Dallas, as corporations look for ways to save money if they have to allocate more for taxes. It may force them to be more creative with their overall cost of doing business.  So that challenge could evolve into an opportunity, too.
Everbach: The challenges facing the real estate industry are not necessarily industry-specific or localized to Dallas-Fort Worth. The negative political climate, increasingly complex regulatory issues, and the lack of infrastructure investment in the U.S are all major concerns. These directly impact business investment and long-term decision making. If confidence levels are low, leadership will reduce, delay, or make short-term decisions about the future of their businesses—all of which hurt the economy. Growth will be constrained by a lack of infrastructure investments in roads and bridges, mass transportation, energy, technology, communication, and so on. Although we are somewhat insulated in North Texas right now, these challenges will impact us more and more in the future, especially with our population growth. On the opportunity side, we are an innovative nation, and there are always new industries and technological improvements that drive economic growth. An example is autonomous vehicle technology, which is driving growth in the Detroit area. Who would have thought five years ago there would be self-driving cars? DFW will get its share of newly created businesses as the tremendous amount of people, companies, talent, and fresh ideas continue to migrate to the area. In terms of our industry, we will continue to see opportunities for growth, due to increased demand for real estate-related expertise. Companies will outsource more as they look to lower costs and demand comprehensive solutions while focusing on their core business. The real estate industry has become much more specialized as clients require greater levels of innovation, creativity, analysis, consultation, technologies, and, ultimately, sound advice. The days of the generalist are fading fast, kind of like the fax machine.
Cawley: The biggest challenge will be the new developments that are completed in a slowing market. I think a few projects may struggle due to their late delivery date. Cycles only run so long, and I think we are past the peak. I don't see a lot of rent growth going forward, but still see solid activity for the next 18 to 24 months. It's not over, by any means, but I do see a gradual slowing of activity. We're already experiencing the longest "up" cycle in history. It's like "la la land," it has been so good. It's goofy. We're very lucky to be here in North Texas.
Jacobs: Construction costs, particularly the labor component, are still on a high trajectory, and that will make it increasingly difficult to compete with existing inventory. Finding quality sites with highway and commuter rail accessibility and walkable amenities will be another major challenge. 
Langston: I think there are some headwinds out there, certainly with the results of the election. A lot of people did not see it coming. What it said was, the American people are ready for change. We had eight years of Republicans followed by eight years of Obama, and people are ready for change. It will be interesting to see how the markets play out; there likely will be an interest-rate increase, which will make it even more expensive to construct buildings. The cost of tenant finish out has already gone bonkers. So, will that put a lid on new construction? If you're going spec, you better have money behind you. The consolidation in our industry is going to be interesting to watch; some may go public, and the public markets have not been good to some of our competitors. I think some right-sizing will continue, but I'm cautiously optimistic. We're in a great market. Back in the 1985 when I was in high school, there was this movie and song by Wayne Chung, "To Live and Die in L.A." I'm calling it "To Live and Die in Dallas." We have become the largest inland [Metropolitan Statistical Area] in the country. It's pretty amazing.