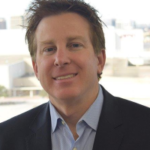 It's secret that "millennials," defined in 2015 as adults aged between 18 and 34, are in the process of reshaping the social, political, and urban landscape of the United States. Recent studies by the Pew Research Center indicate that millennials now comprise a majority of the U.S. labor force at 53.5 percent and—with a population of 75.4 million—represent the largest American generation.
Millennials are frequently depicted as entitled. In fact, CNBC has called them "lazy, narcissistic, and addicted to social media" while Forbes wrote, "They don't need trophies but they want reinforcement." Time magazine even ran an article titled, "Millennials, the Me Me Me Generation."
These allegations may be at least partially true. For the most part, millennials have defied trends that characterized previous generations. They use the internet at unprecedented rates, require more time to start families/set up their own households, and increasingly refrain from identifying with political and religious institutions. For example, 36 percent of millennials self-labeled as "religiously unaffiliated" and 50 percent of millennials considered themselves "political independents."
Ironically, further bucking historical trends, many millennials don't even identify with their generation's popular label: whereas 79 percent of Baby Boomers "consider themselves part of their generation," only 40 percent of millennials accept their designation.  It is clear that millennials, despite their relative unpopularity, are collectively creating a change in U.S. culture.
But the arena in which millennials are effecting perhaps the most palpable, immediate change is the real estate market. Homeownership rates are declining among millennials: According to 2015 U.S. Census Bureau statistics, home ownership rates for adults aged 35 and under was 35 percent, compared to 70 percent among adults aged 45-54.
This trend intensifies despite unprecedented levels of educational attainment among millennials; according to the Council of Economic Advisors, more millennials have a college degree than any other generation of young adults, and 65 percent of millennials attained "some form of post-secondary education" as of 2013.
The decline in homeownership continues due to two trends. T he first is that many young college- graduates are choosing to live with their parents, in part due to relatively poor labor market conditions and a tight lending environment for mortgages. The second is a paradigm shift in the predominant Millennial lifestyle. According to a recent New York Times article, The Cities on the Sunny Side of the American Economy, "the lifestyles that 20- and 30-somethings often seek depend on a medley of urban living, public transit, and lots of entertainment options." This observation has been verified empirically: according to Harvard economists Joshua Gottlieb and Edward Glaeser, American cities have been experiencing an "urban resurgence" since the 1990s because of their unique ability to facilitate knowledge transfer of in the post-industrial knowledge economy and because of rising urban productivity.
Millennials are also 9 percent more likely to live in cities than previous generations, according to a recent Pew Center report on millennials. As of 2011, 73 percent of millennials lived in large or mid-sized cities.
Texas is no exception to the national trend towards urban living. While the state of Texas experienced a 76.7 percent growth rate from 1980 to 2010, its metropolitan areas have experienced the most growth— notching an 88.2 percent growth rate, while Texas' rural areas have only grown by 22.6 percent.  In fact, 78 rural counties in Texas have lost population since 1980. While the "emptying trend" in rural counties undoubtedly contributes to Texas' metropolitan growth rate, domestic migration is probably more important. Of the top 10 U.S. markets with the highest domestic migration rates in 2014, four—Austin, San Antonio, DFW, and Houston—are in Texas. This domestic migration is encouraged by Texas' low cost of living, good schools, clean air, and lack of state income tax.
Dallas and the surrounding municipalities are recognizing this trend and working with developers to subsidize and accelerate mixed-use growth, which combines commercial and residential living, communities that millennials find highly appealing. Following Plano mayor Harry LaRosiliere's successful relocation of Toyota's North American headquarters to northwest Plano, the area has experienced a substantial increase in economic activity.  Developers responded to future market demand for urban living with Legacy West, a $3 billion dollar mixed-use development that will feature 600 new apartments and a series of new shops and restaurants.
The city of Dallas is also working with local developers to facilitate mixed-use development near downtown and in Dallas Midtown. The new Park District mixed-use project on the north side of Klyde Warren Park will feature 916,000 square feet of new office space and will be anchored by Big- Four accounting firm PricewaterhouseCoopers. PwC is relocating from Trammell Crow Center into a 200,000 square-foot space in the Park District project, specifically to cater to its Millennial employees, who now comprise 80 percent of the company's Dallas workforce PwC's real estate representative, Phil Puckett, said, "PwC was very focused on the Uptown demographics and having a live-work-play environment in order to attract the millennial workforce."
A 2016 census report listed DFW as second only to Houston among metropolitan areas that reported gains in population. A recent Department of Labor Statistics report listed Dallas as the top metro area in the U.S. by job growth, posting a growth rate of 3.9 percent among non-farm related jobs since 2015. According to current estimates, DFW is projected to add 3 million more residents by 2030.
Urban growth will continue to characterize North Texas' real estate market for the foreseeable future, as the Dallas-Fort Worth region continues to lead the nation in population and job growth.
Throughout Beck Ventures' 40-year history, we have invested in commercial and real estate markets nationwide, but have stayed focused on major markets in Texas, specifically Dallas. We remain committed to the city today.
Scott N. Beck is president and CEO of Beck Ventures.
Get the D CEO Real Estate Newsletter
Get weekly updates on breaking commercial real estate news and relevant industry reports.