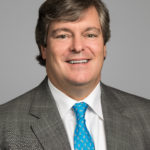 With the Olympic flames now extinguished, symbolizing the end of the Rio Summer Games, it is time for North Texas and the City of Dallas to re-focus its efforts to host the Summer Olympics, if not in 2028—assuming Los Angeles is not selected to host in 2024—then thereafter.
Although Dallas' dreams of hosting the 2024 games were dashed in 2014 when the U.S. Olympic Committee did not select it as a potential U.S. candidate city, I know the North Texas region has the collective leadership and vision necessary to effectively stage this highly successful international event.
Although Dallas would have to build an Olympic Village—possibly in Fair Park—and significantly augment the existing light rail system to accommodate the multiple sporting venues across the region, our city already has a unique abundance of existing facilities capable of hosting many of the events. To name just a few:
• The Cotton Bowl
• Kay Bailey Hutchison Convention Center
• AT&T Stadium
• Toyota Stadium
• The Star
• SMU, TCU, UNT
• American Airlines Center
• Trinity River
Although it is true that there are many complex political, economic, and infrastructure issues that need to be worked out, why not reignite the dream now? Dallas is certainly no stranger to hosting large-scale sporting events. Our city has already successfully hosted the NCAA Final Four in 2008 and the Super Bowl in 2011.
There is no better time for the people of Dallas, including public servants, private business leaders, and the scores of present and past DFW Olympians, to begin the process of socializing and promoting our city's image on the international stage.
Let's keep the flame alive and give our great, young city a gift that will pay huge dividends to the many North Texas generations that follow.
Mike Wyatt is an executive vice president with Cushman & Wakefield.
Get the D CEO Real Estate Newsletter
Get weekly updates on breaking commercial real estate news and relevant industry reports.