Toyota isn't the only Japanese company moving its U.S. headquarters from Southern California to North Texas. After considering options in Georgia, Kansas, and other states where Kubota Tractor has a strong presence, the corporation selected Grapevine for its new home—a move that will bring 400 new jobs to the region.
The community was a perfect fit, says CBRE's Steve Berger, who, along with colleagues Ann Huntington and Marty Neilon represented the tenant in the deal. "Both Grapevine and Kubota Tractor Corp. have agrarian roots that still influence them today," he says. "The natural setting and topography of the site reflect that past and also serves the vision for the future."
The new headquarters will include 125,000 square feet of office space and 68,000 square feet for research and development, with plenty of room to expand. Built on a wooded site near State Highway 121 and Grapevine Mills Boulevard, it will be served by a wastewater treatment system developed by Kubota and all lights will be LED. Amenities include walking trails that incorporate the site's natural features, including an existing stream.
Kubota's headquarters campus will anchor a 184-acre masterplanned development that also will include a hotel and retail and entertainment space.
FINALISTS
OneSource Virtual, which is moving about 1,000 employees to Billingsley Company's Cypress Waters development in Dallas. The company's 215,000-square-foot lease was one of the largest office transactions in the region last year. OneSource Virtual was represented by David Wetherington of Colliers International.
NEC Corp. of America. After a 20-month, multi-state search that included more than 50 existing and building options, NEC opted to lease about 120,000 square feet at Royal Ridge 5 in Las Colinas. The company was represented by Mike Wyatt, Bill McClung, Robbie Baty, and Grant Pruitt of Cushman & Wakefield.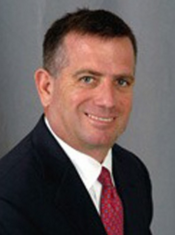 RealPage. The property management software company's lease of nearly 421,000 square feet at Lakeside Campus in Richardson was the biggest office deal in North Texas last year. The company was represented by Tim Terrell, Jeff Schweitzer, and Jerry Mays of Stream Realty Partners. Bill Cawley and Addie Ludwig represented the landlord, Cawley Partners.
Sunoco LP, for its headquarters relocation from Philadelphia to 8020 Park Lane in Dallas. Dan Harris, Randy Cooper, and Craig Wilson represented the Energy Transfer Partners subsidiary in its search. Trey Smith, Ward Eastman, and Johnny Johnson, also with Cushman & Wakefield, represented the landlord, Northwood Investors.
Get the D CEO Real Estate Newsletter
Get weekly updates on breaking commercial real estate news and relevant industry reports.