Fannie Mae had an abundance of options when it went looking for a new regional home in the spring of 2015. "The biggest challenge was selecting the best site and developer from so many good alternatives," says Craig Wilson of Cushman & Wakefield. He represented Fannie Mae in its search, along with C&W colleagues Randy Cooper and Art Santry in Dallas and Ned Goodwin in Washington, D.C.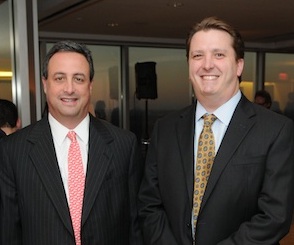 In the end, the company leased all of Granite Park VII, a to-be-built, 330,000-square-foot office building at the southeast corner of State Highway 121 and the Dallas North Tollway. It was one of the biggest office deals of 2015.
The mortgage giant will consolidate three different facilities into Granite Park, where it will employ around 2,000 people. "It provides the chance to improve the efficiency of their operations while creating a dynamic workplace," Cooper says.
FINALISTS
GEICO, for its 232,000-square-foot lease of the former Fossil headquarters in Richardson. This deal stands out for both its size and its creativity. Among other things, tenant rep brokers Nick Lee, Tom Lynn, and Griff Brandy of NAI Robert Lynn convinced landlord CNL Commercial to extend a second-story mezzanine and convert a warehouse into parking space. Peloton Commercial Real Estate's Lauren Perry and Chuck Sellers (formerly with Peloton) represented CNL.
PWC. The firm's long-term lease of 200,000 square feet kicked off development of the stunning new Park District in Uptown, developed by Trammell Crow Co. and partner MetLife. Phil Puckett of CBRE represented PWC. Dennis Barnes, Celeste Fowden, and Clay Gilbert, also of CBRE, represented the developers.
Get the D CEO Real Estate Newsletter
Get weekly updates on breaking commercial real estate news and relevant industry reports.