Indianapolis-based developer Scannell Properties is expanding its North Texas presence, adding more than 930,000 square feet of industrial space in Sunridge Business Park. The two-building complex will sit off Interstate 45 in Wilmer, just south of Interstate 20 and 12 miles south of downtown Dallas. The site is adjacent to the Union Pacific Intermodal terminal.
The first speculative warehouse will total 227,230 square feet; a second building will add 707,200 square feet. The projects are scheduled for completion in the second and third quarters of 2016, respectively.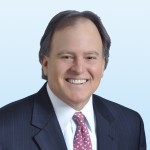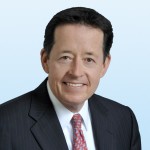 Chris Teesdale and Tom Pearson of Colliers International put the land transaction together, representing Sunridge Business Park owner Mike Rader. The brokers also worked closely with Scannell and its representatives to identify development sites and building sizes that would best meet market demand.
"Being located at the entrance to the park on Pleasant Run Road, directly across from the Union Pacific Intermodal provides a tremendous locational advantage," Pearson said. Teasdale touted Wilmer's low tax rate (the lowest in southern Dallas County) and the city's aggressive approach in recruiting industrial tenants to the market.
Scannell Properties also has a 230,000-square-foot project underway in Railhead Industrial Park in Fort Worth. The building has been released to Euromax, which has leased 105,549 square feet, and American Tire, which will occupy the rest of the facility.