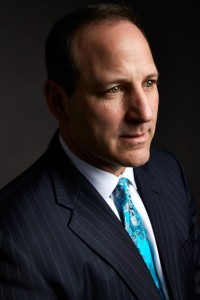 Mark Miller remembers the moment like it was yesterday. It was 1988, and he had spent nearly two years in a training program at CB Commercial. The grunt work wasn't fun, but Miller knew that at the end of the program, he'd be assigned to an experienced broker's team and begin doing deals. So when his manager asked to see him one afternoon, Miller thought the long-awaited payoff had finally come.
Instead, the manager sheepishly told him, "Look, Mark. We just don't think you have what it takes to make it in this business."
Miller was stunned. "I was holding a pen, and it was all I could do not to snap it in half," he says. "I had bled the company colors and worked so hard. It crushed me."
As fate would have it, Miller had gotten a call from a college friend, George Dutter, just a few weeks prior. Dutter had recently joined Robert Lynn Co., a Dallas firm known for its industrial expertise. At the time, the company had just about a half-dozen brokers; it paled in comparison to CB. So when Dutter asked if Miller would be interested in making a switch, Miller turned him down.
"A month later I'm calling George and saying, 'You know, the more I think about it, we ought to at least get together and talk,'" Miller says with a laugh. "My whole mentality had changed."
He had gotten into real estate by happenstance. His sister was working for Leon Bros., another industrial firm in Dallas, and helped him get an internship while he was in college. Miller's high school football coach, Gary Collette, was also working for Leon Bros. at the time, having recently made a career change.
Miller fell in love with the business and, after graduating from the University of Texas (where he was a linebacker for the Longhorns), he relentlessly pounded the pavement for about a year, until getting hired by CB. The devastation of being let go sparked a fire in Miller. He never thought about getting out of real estate; instead, he was determined to prove his old boss wrong.
At Robert Lynn Co., he made cold calls day in and day out, taking a lot of rejection before finally winning some clients. After that, things starting taking off. Before long, he was the firm's top producer and was given an opportunity to take an ownership stake in the firm. In 2001, when Tom Lynn, son of founder Robert Lynn, wanted to get out of the family business, Dutter and Miller bought him out and took the helm.
Miller focuses on his clients and coaching and developing brokers. Dutter, who doesn't have a brokerage background, oversees operations. "I do revenue and George handles expenses," Miller jokes. The business partners meet weekly to bring each other up to speed and work on strategy.
They've had a number of key wins. In 2005, they beat out other contenders to become the Dallas affiliate of NAI Global. They've also methodically expanded the company to become a full-service firm, growing beyond industrial to include office, retail, corporate services, call centers and site selection, property management, investment, land, and consulting.
Through it all, Miller has held on to his rank as a perennial top producer in Dallas, focusing primarily on industrial tenant rep work for clients such as GE, Rent-A-Center, and Colgate.
In retrospect, he says, losing the job early on at CB was the best thing that ever happened to him. "At the time, I thought it was going to kill me," he says. "But it led to such a great opportunity. It changed everything."
D CEO Real Estate Newsletter
Get weekly updates on breaking commercial real estate news and relevant industry reports.