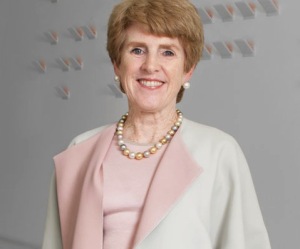 Earlier this year, Crow Holdings chairman Harlan Crow held a party to mark what would have been the 100th birthday of his father, real estate legend Trammell Crow, who died in 2009 at the age of 94. One of the highlights of the evening was an uproarious video that began with a shot of Harlan, dressed in a hooded robe, wandering the darkened halls of Old Parkland (a signature Crow Holdings development north of Uptown).
Harlan summoned "the great Crow in the sky" for real estate advice, and "Trammell" appeared in a green-lit crystal ball. The two began bantering and, in a scene that drew loud laughs from the crowd, Trammell tells his son: "Your biggest mistake is you don't listen to Lucy!"
Lucy Crow Billingsley, Trammell's only daughter (she and Harlan have four brothers) is the driving force behind Dallas-based Billingsley Co., a real estate development firm she runs with her husband, Henry. She says it wasn't until her children were grown and out of the house that she realized just how much real estate meant to her.
"I thought about what I wanted to do with that free time, and what I really wanted to do was work," she says.
Read the full profile in the fall issue of the Dallas-Fort Worth Real Estate Review, published in collaboration between the Dallas Regional Chamber, The Real Estate Council, and D Magazine Partners.