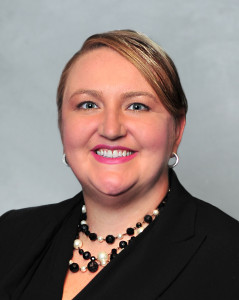 The Greater Irving-Las Colinas Chamber of Commerce has elected Beth Bowman as its new president and CEO, effective Aug. 15. A nine-year chamber veteran, she has most recently served as chief development officer and interim vice president of economic development. Bowman replaces Chris Wallace, who left in May to become the president of the Texas Association of Business.
As chief development officer, Bowman was responsible for growing the chamber's revenue and membership, which represent 50 percent of the Chamber's $3.5 million operating budget. She has also led local and statewide advocacy on legislative bills and city ordinances, such as a more relaxed alcoholic beverages ordinance for Irving businesses and passage of Proposition 3, which provides tax relief to aerospace companies in Irving and throughout the state. Two months ago, she stepped in as interim vice president of economic development to lead the Irving Economic Development Partnership, which works to relocate and expand existing businesses in the city.
Along the way, Bowman has developed initiatives that have helped strengthen relationships with Irving-based businesses, said Michael Gonzales, chairman.
"As head of the search committee that was tasked with finding the next president and CEO for the Irving Chamber, I can confidently tell the community that Beth Bowman was highly recommended by Irving's Fortune 500 companies and the chamber's top investors, with whom she has forged close relationships over the past nine years," he said. "Beth's tenure proves she is committed to the chamber and its mission, and the board is fully supportive of her in her new role and outlined goals."
Bowman holds the Certified Chamber of Commerce Executive (CCE) designation, the highest level attainable by Chamber leaders, and is a graduate of the Institute of Organizational Management. She is a member of the Texas Chamber of Commerce Executives and American Chamber of Commerce Executives. Bowman received her bachelor's degree in speech communication with a minor in business from Baylor University. She also is a graduate of Leadership North Texas and is currently in the class of 2014 for Leadership Texas.
D CEO Real Estate Newsletter
Get weekly updates on breaking commercial real estate news and relevant industry reports.