Local News
I-345's public comment period ends tonight. The question we all need to ask ourselves: What kind of city do we want?
Urbanism
Which do you prefer? A fence or a sidewalk?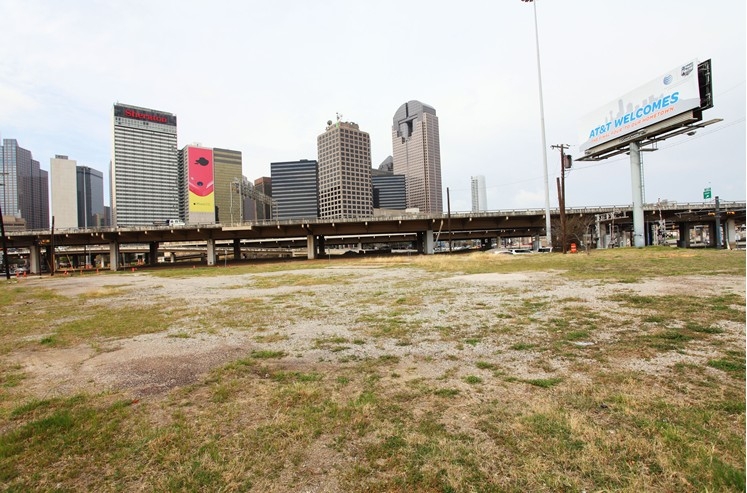 Local News
The state's "preferred alternative" for the highway between downtown and Deep Ellum is to bury it below-grade, reconnecting the street grid by way of the existing streets. Outright removal appears doomed.
Urban Design
A small effort to make a difference for perambulators.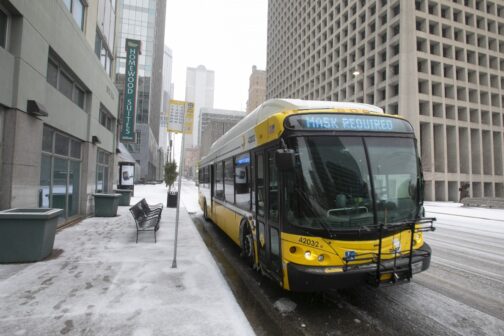 Local News
Dallas Area Rapid Transit shut down for the first time in the agency's history earlier this month.
Urbanism
The city will begin to design plans to tear down and rebuild the hulking monstrosity, but that in itself won't solve the problems Council is hoping to fix.
Urban Design
The Dallas City Council will vote on the future of the convention center later today. But an important part of that is what is next door: the old Dallas Morning News headquarters, which local architecture firm CRTKL explored redeveloping.
By Michael Friebele and Camila Simas
Urban Design
And hope for some future fixes, which are underway.
Urban Design
An op-ed in the Dallas Morning News reminds us that a great urban neighborhood won't 'magically' sprout from the ashes of I-345. So the city and its partners need to start planning what that looks like.
Transportation
The idea of Vision Zero is noble: one traffic death is one too many. But does the strategy work?