Local News
In 2016, the park along the Trinity levees seemed right around the bend. But the river (and the Army Corps) had other plans. It now won't come to fruition for years.
Coronavirus
Get out and hike—and avoid others this weekend and beyond.
Trinity River
The news comes as the conservancy hits a fundraising milestone and the pandemic crisis throws future fundraising into limbo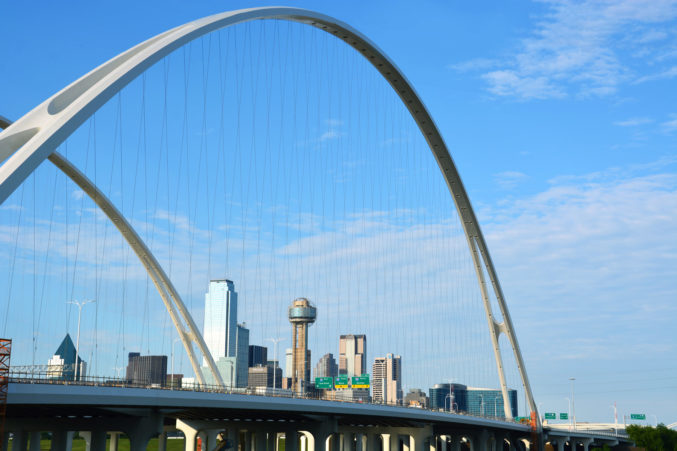 Controversy
Design flaws follow the Spanish architect around the world. In the latest debacle, the Italian city is fining Calatrava for his canal bridge.
Dallas History
As Dallas reconsiders the appropriateness of naming schools and streets after Confederates, other dark histories demand their reckoning.
Local Government
Despite some good faith in the early Harold Simmons Park design process, if the conservancy can't get its act together by August, it's time to pull the plug.
Trinity River
It appears the Army Corps of Engineers has concerns about the early plans it's seen.
Civics
Decades of fighting over the Trinity's future has ingrained suspicious, distrust, and dismissive thinking on all sides. We can finally put some of that behind us.
Architecture & Design
Last Saturday, two groups held workshops planning their versions of the future Trinity River park. Were they competitive or complementary?
Local News
Public safety. Affordable housing. Transportation. Fair Park. The next mayor will oversee a turning point in the city's history.