Transit Oriented Development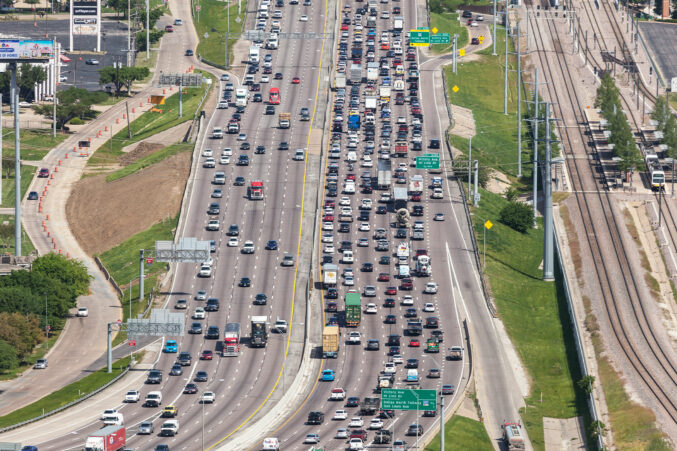 Good Public Transit
A BBC report details the U.S. automobile dependency's outsized contribution to global warming and suggests a solution can be found in trusting cities to improve urban spaces.
Transit Oriented Development
The $1 trillion legislation includes a pilot program targeting highway-to-boulevard projects like I-345. Will it be enough to make removal a reality?
Good Public Transit
A new report suggests that spending more federal money on the nation's highways won't necessarily result in a boost to the economy
Transit Oriented Development
A report in the New York Times shows how urban highway removal has gone mainstream, and it may get a boost from the Biden Administration.
Transit Oriented Development
The saga of the so-called D2 line has drawn on for years. Now DART learns whether it takes the next $1.7 billion step.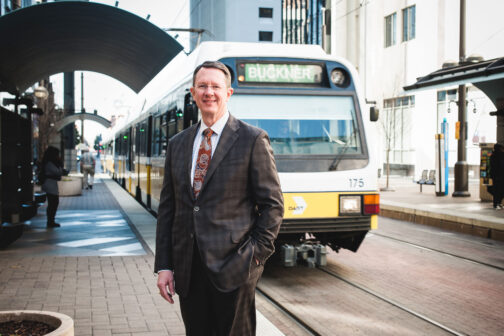 Good Public Transit
Thomas, whose long career at DART spans the build-out of its massive light rail system, steps down amidst pandemic-driven uncertainty around the future of public transit.
Commercial Real Estate
AECOM's Steven Duong says planners and urbanist alike need to think more about transit oriented districts as the default rather than transit oriented development. Here's why.
Commercial Real Estate
The city will study what land use policies and financial incentives are best suited to help realize one of DART's long-promised benefits
Deep Sustainability
Cities around the world are trying to adopt new measures to ensure that everything their residents need is available within a 20-minute walk or bike