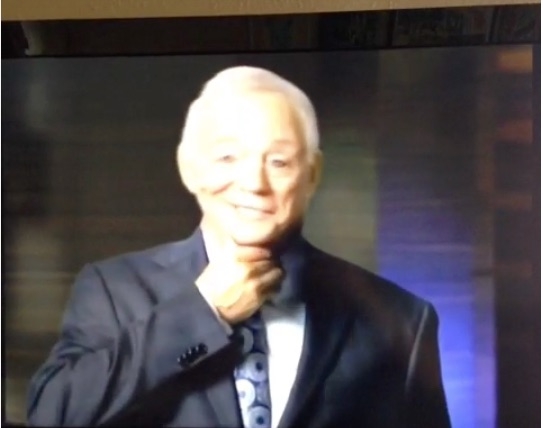 Sports
Because he's been dead for a decade and is actually being impersonated by "Papa" John Schnatter, a bag of expired pizza ingredients tossed in a dumpster and given hellish life when the dumpster was then struck by lightning. See?
Sports
Before Greg Hardy finally made his return to the playing field -- after missing more than a season's worth of games for beating up his girlfriend and threatening to kill her and throwing her onto futon covered in automatic weapons -- he said he hoped he would come back "guns blazing" and then also cat-called Tom Brady's wife and Blake Bortles' girlfriend via the circle of reporters around him. Jerry Jones, when told of the comments, first said, "Oh, dear" and then covered for Hardy, saying that "guns blazing" is just an expression (which, no kidding, but a dumb expression to use at that time and that's the point) and then pretty much cat-called Tom Brady's wife, too, like the horny grandfather he is. Yesterday, Greg Hardy throws a temper tantrum after Dwayne Harris ran back a kickoff for a score, clearly either ticking off or scaring the bejeezus out of everyone he encountered. And Jerry
says
?
"He's, of course, one of the real leaders on this team and he earns it and he earns it with respect from all of his teammates and that's the kind of thing that inspires a football team."
It's only been three weeks, so you can imagine how insanely hard this thing is going off the rails before everything is said and done. And Jones and the team are going to circle the wagons for him every single time. Hardy is a human wildfire, and the Cowboys ridiculously think they can control it. Nothing good has happened to the Cowboys since Jerry decided to go all-in on this season and take a chance on Hardy, and that's probably deserved.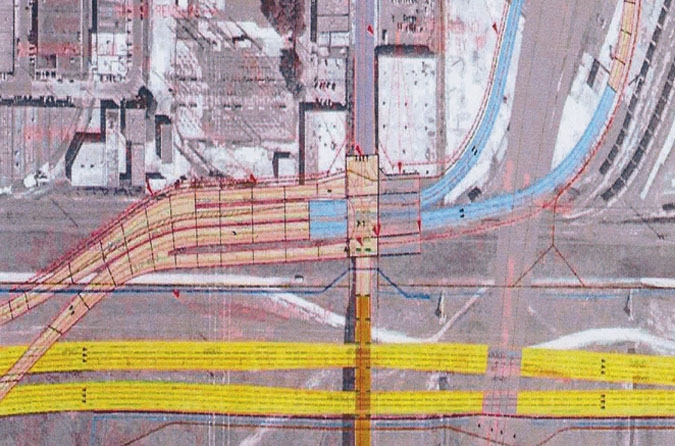 Civics
Here's a detailed account of just how the current design of the Trinity Toll Road will impact the Continental Street Viaduct, namely, by demolishing 195 feet of it.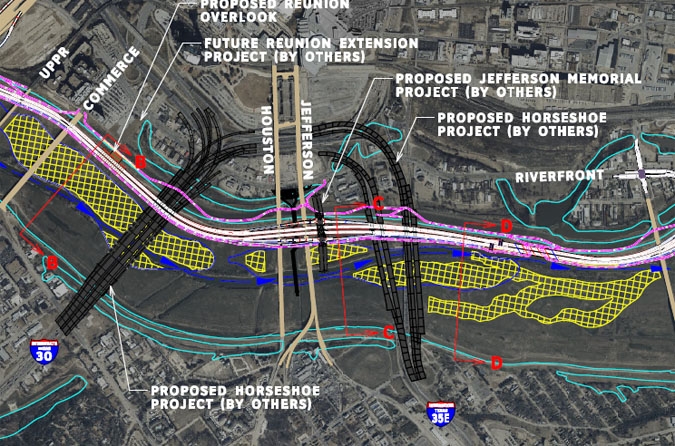 Business
The Dallas Citizens Council argues that we should build the Trinity Toll Road. Why? Well, because Dallas.
Media
Look at this smug jerk. Who is typing this sentence and has had about enough of him? Me, that's who. I'm sure you agree. So many reasons. Here are just a few. 1) He dresses like this every single day. Sunglasses, too. Even if he wasn't wearing them, he refuses to look anyone in the eye. 2) He's
too good to actually read our blog
. Pretty proud of it, really. 3) I can put it in no plainer terms:
Tim Rogers of D Magazine hates our troops
. So, when is someone going to come along and put him in his place? I'm sorry I had to air our private business on the blog, but he forced my hand.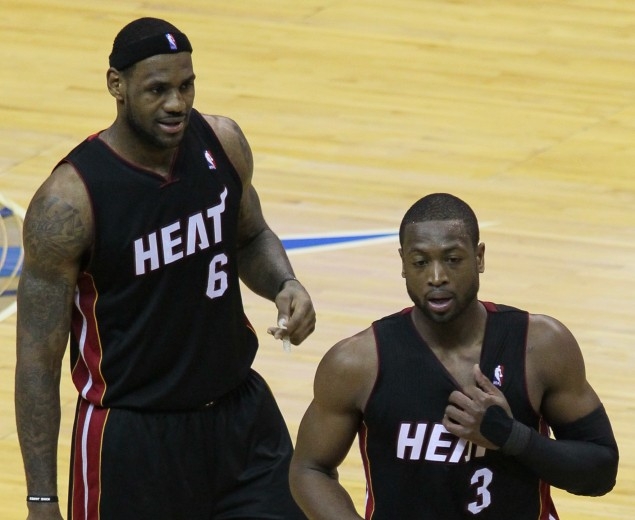 Sports
AH HAHAHA AHHHHHHHHH HAHAHAHA! HAHAHAHAHAHAH HAHAHAHAHAHA! HAHAHAHAHAHAHA! OHHHHHHHH, MAAAAAAN. You
opted out
of HOW MUCH? AND LEBRON TOTALLY PUMP-FAKED YOU? AND BOSH IS PROBABLY GOING TO LEAVE, TOO? AHHHHHHHHHHHHHHHHHHHHHHHHH HAHAHAHA! HAHAHAHAHAHAHAHAHAHAHA! HAHAHAHAHAHAHAHA! HAHAHAHAHAHAHAHA! HAHAHAHAHAHAHAHAHAHAHAHAH! HAHAHAHAHAHAHAHAHA! [grabs sides, takes deep breath] HAHAHAHAHAHA! HAHAHAHAHAHAHAHAHAHA HAHAHAHAHAHA! HAHAHAHAHAHAHAHAHAHAH [starts coughing] HAHAHAHAHAHAHA OOOOOOOOOOOOOH MAAAAAAAN! WOW! [tries to regain composure] Wow. Man, fella, you must be hurting, you know, um, to -- haha -- to have -- HAHAHAHAHA! HAHAHAHAHAHA!