Food & Drink
Forbin's service at The French Room has impressed Dallas for decades.
Restaurant Business
Held at the Convention Center, the show will funnel money back into local restaurants and hold educational sessions around industry issues.
Restaurant Business
More than 30 years of experience has taught him that the customer isn't always right.
Restaurants
The president and CEO shares about his time on the Pakistani rowing team and becoming an American franchisee powerhouse.
Conversation With
Over a round of golf in Trophy Club, the M Crowd Restaurant Group CEO dives into Mi Cocina's new location on McKinney Avenue, revenue growth, expanding into Houston, and more.
Food & Drink
The favorite for singles in the 1980s had a facelift: expect fine dining, new bakeries, an 18-hole putting green, a state-of-the-art gym, and a speakeasy that's worth searching for.
Restaurants
David Chang's traveling chicken concept returns to Dallas and your favorite dive bar tries something new.
Restaurant Business
After perfecting the ambiance and menus at The Charles, Bar Charles, and Sister, they're busy churning out three new restaurants and a micro hotel.
Restaurants
During the pandemic, our city's top spots doubled down on the destination bathroom, where every carefully curated inch is an extension of the aesthetic, and full immersion is the goal. Here are our maximalist favorites, old and new.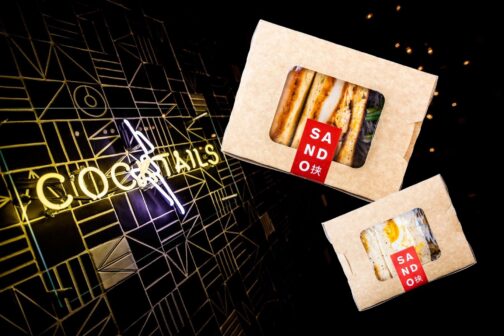 Valentine's Day
The roving Japanese sando peddler will bring a five-course tasting menu—paired with barman Gabe Sanchez's cocktails—for a duo of dinners this February.