Business
Expo's thousands of national restaurant clients include Romano's Macaroni Grill, Burger King, KFC, Popeyes, Cava, and more.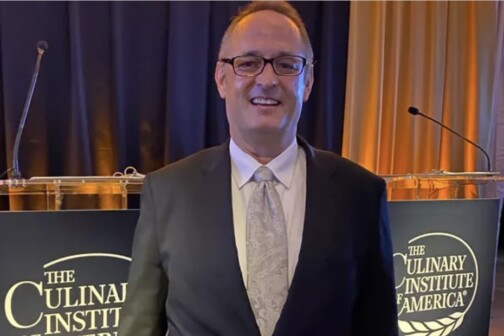 Local News
The owner and operator of Square Burger in downtown McKinney was early to the grass-fed beef trend. But his employees and those closest to him remember him for far more.
Local News
Hunter Pond, who owns Vandelay Hospitality, is wanted in Colorado after an incident in which he hunted down an alleged reckless driver and (again, allegedly) spat on her face. Vandelay operates restaurants like East Hampton Sandwich Co. and Hudson House.
Food & Drink
Forbin's service at The French Room has impressed Dallas for decades.
Restaurant Business
Held at the Convention Center, the show will funnel money back into local restaurants and hold educational sessions around industry issues.
Restaurant Business
More than 30 years of experience has taught him that the customer isn't always right.
Restaurants
The president and CEO shares about his time on the Pakistani rowing team and becoming an American franchisee powerhouse.
Conversation With
Over a round of golf in Trophy Club, the M Crowd Restaurant Group CEO dives into Mi Cocina's new location on McKinney Avenue, revenue growth, expanding into Houston, and more.
Food & Drink
The favorite for singles in the 1980s had a facelift: expect fine dining, new bakeries, an 18-hole putting green, a state-of-the-art gym, and a speakeasy that's worth searching for.
Restaurants
David Chang's traveling chicken concept returns to Dallas and your favorite dive bar tries something new.