Business
The CEO of North Texas-based Brazilian steakhouse Fogo de Chão shares plans for growth under new ownership Bain Capital.
Dallas 500
The president of Romano Enterprises talks about lessons learned from his father Phil Romano, Nick & Sam's latest success, and more.
Restaurant Business
The president of Plano-based MOOYAH Burgers Fries and Shakes shares plans for continued growth, new restaurant prototypes, and more.
Conversation With
The leader of three brands under parent company FB Society, including wine-and sustainability-centered Sixty Vines, shares his plans for growth, goals for reducing food waste, and more.
Commercial Real Estate
Stillwell's, Isabelle's, and Babou's will debut inside the 134-room Hôtel Swexan in Uptown.
Business
Expo's thousands of national restaurant clients include Romano's Macaroni Grill, Burger King, KFC, Popeyes, Cava, and more.
Restaurant Business
Architecture exec Greg Ibañez goes behind the scenes on the pivotal collaboration between the Italian concept's culinary and design teams.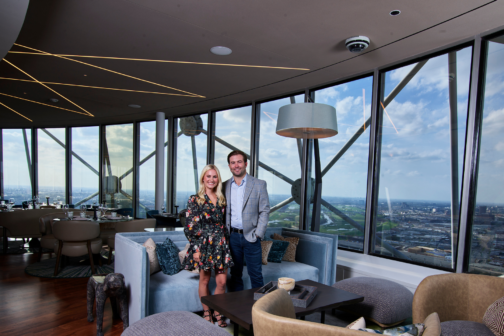 Restaurant Business
Hunt Realty's Tyler Kleinert and Blau + Associates' Elizabeth Blau share why launching new restaurant concept Crown Block may shape the future of Dallas dining.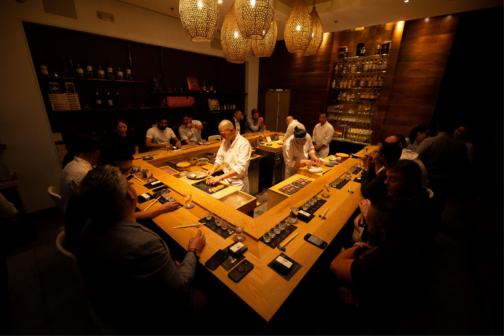 Restaurant Business
The restaurateur behind the West Village sushi shop found a unique way to source fish directly from Japan—and expand his menu.
Local News
Hunter Pond, who owns Vandelay Hospitality, is wanted in Colorado after an incident in which he hunted down an alleged reckless driver and (again, allegedly) spat on her face. Vandelay operates restaurants like East Hampton Sandwich Co. and Hudson House.