Person of Interest
After a lifetime of crappie achievement, Wally Marshall will be inducted into the Texas Freshwater Fishing Hall of Fame. We found out how Marshall jumped from plumber to fishing master–it took over 90,000 miles of road time.
Books
In 1970, after her parents sold their brake-repair business in Dallas,15-year-old Jane Saginaw went with her family on a monthslong trip to see the world. The journey was made more complicated by her wheelchair-bound mother, a polio survivor.
Personalities
After prosecuting cases for the Dallas County District Attorney, Yodit Tewolde scored her own show on Court TV and starred as a legal analyst on America's Most Wanted. Here's how Judge Judy convinced her to start filming.
Person of Interest
Philip Hiatt Haigh, the executive director of the Circuit Trail Conservancy, tells all about the newest bike trail that will be winding its way through Dallas in 2026. Plus, a little bit of relationship advice.
Personalities
Julie Murphy's Dumplin' was a New York Times bestseller and a movie starring Jennifer Anniston scored by Dolly Parton. Now, Murphy and her co-author take on Christmas. Bonus: a podcast!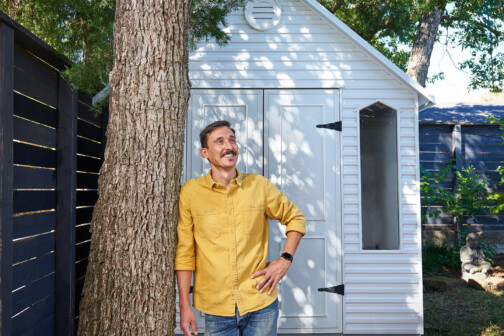 Person of Interest
Dallas photographer Marc Montoya has a new gig: roasting coffee. Learn about Oak Cliff's newest subscription.
Person of Interest
Averie Bishop became the first Asian American to earn the Miss Texas crown, something she juggled in between her classes.
Person of Interest
Haley Taylor Schlitz graduated from the SMU Dedman School of Law at 19 years old. That's only one of many things you should know about her.
Personalities
The "grandmother of Juneteenth" finally achieved her goal to make the day a national holiday. That doesn't mean her job is done.
Person of Interest
Joaquín Zihuatanejo, the first-ever poet laureate of Dallas, believes poetry can be a bridge.