Natural Disasters
A Nature study describes a chain reaction that will accelerate the massive die-off of species in regions throughout Texas and the American South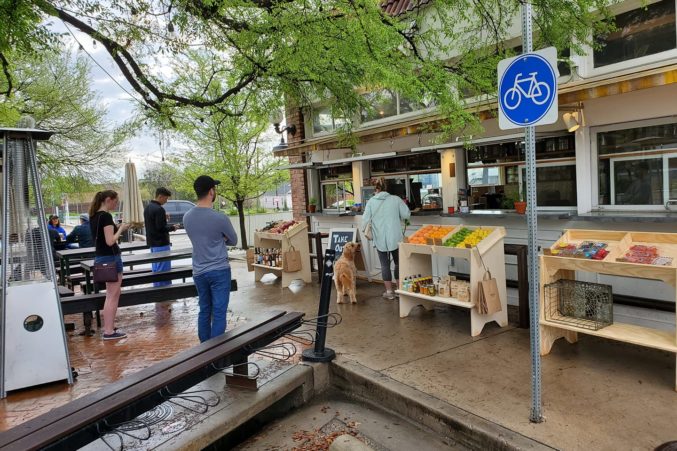 Coronavirus
Oddfellows is adapting to the COVID-19 crisis by selling off its excess stock.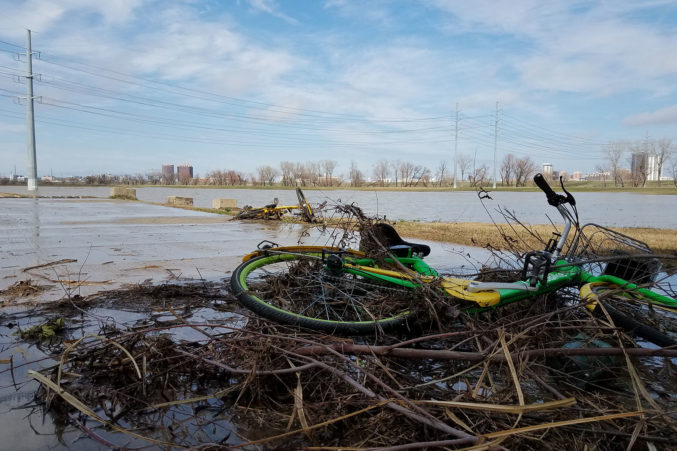 Natural Disasters
New analysis shows that surviving an uncertain future climate will force North Texas cities to deal with increased heat, drought, and flooding
Local News
The Texas Trees Foundation is producing an Urban Forest Management Plan, the first in the city's history. This is why you should care.
Books
Tim Samaras was a legendary storm chaser whose work informed what we know about tornadoes. But that knowledge came at a price.
Crime
All the most awful news in one convenient place.
Investigators believe the Midlothian fitness trainer murdered in a church nine days ago
was in fact targeted
, but by whom they do not know. Up north, the Collin County medical examiner concluded that a Frisco mom, found dead in her car with her three children still alive, died of an
intentional overdose
of antihistamine medication. Finally, out west, a Haltom City grandma was booked in the Tarrant County jail on charges relating to the
scalding death of the toddler
CPS had put in her custody.
Local man's son still not doing so hot in primaries.
In spite of Sunday's announcement that Ted Cruz and John Kasich were joining forces to stop the Republican front-runner, Donald Trump went on to
sweep all five states
in Tuesday's primaries. Cruz was also
Twitter-pummeled
for using the words "basketball ring" in the Hoosier State yesterday. On the Democratic side, Hillary Clinton lost only Rhode Island to Bernie Sanders.
Johnny Manziel indicted, enjoys bieber show.
The former football pro was officially indicted yesterday on a misdemeanor assault charge. Manziel allegedly restrained, assaulted, and kidnapped his ex-girlfriend in Dallas in January. Last night,
he was seen at a Justin Bieber concert
in Cleveland.
"Hail no" headlines abound during storm threat.
Ok, I only spotted
one
, but last night's much-hyped storm deserved more. Grayson County was
hit by tornadoes
, but thankfully the grapefruit-sized hail meteorologists feared never appeared in Dallas. News outlets posted
pic after pic
of the extreme measures North Texas car owners took to avoid hail damage yesterday. Now what I'd really like to see is coverage of those folks as they peel sopping mattresses and pick bits of wet cardboard off their Hondas this morning. Send it my way!
[email protected]
.
Local News
On Wednesday, Eric put up a
post
that asked several questions about the
DMN
's recent
story on the Lewisville Dam
. Doug Swanson was the editor of that story. He has sent along responses to each of Eric's questions. I am going to repost each of those questions, along with Swanson's responses, which I've indented. Swanson says that anyone with further questions is welcome to contact him at
[email protected]
. 1. The only named Army Corps person in the story who supports its thesis — basically, that we're all gonna die in a 65-foot wall of water if we don't do something pronto — is a former employee. Did any current employees, even on deep background, support this theory?
SWANSON: It's true that the person quoted is identified as a former Corps employee. However, when the story was first being reported, some months back, he was the dam safety program manager for the Corps district, as the story says. In fact, he's wearing a shirt with a Corps logo in the video posted on the DMN website. He left the Corps, under favorable circumstances, to work in the private sector. He is just one of numerous Corps employees who confirmed the 65-foot wall of water figure. The Corps figure was not based on "theory." It was based on a host of inundation studies performed by the Corps and by consultants working for the Corps.
Natural Disasters
UPDATE (4:40 pm)
I've put Councilman Philip Kingston's response at the bottom of this post. Original item: As Zac mentioned in
Leading Off
, Sunday's
Morning News
brought us an important
story
about the Lewisville Dam, which the Army Corps of Engineers lists as the eighth-most-hazardous in the country. You really should read the story, especially if you live downstream of Lewisville Lake. I've got a couple of wonky observations about the authorship and presentation of the story, and then I'd like to get Councilman Philip Kingston involved, because he and I had a back-and-forth on Twitter.