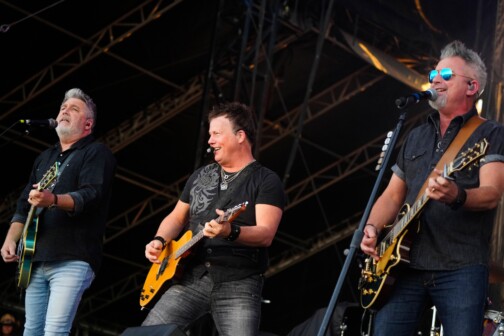 Arts & Entertainment
Even without the start of the State Fair of Texas, this is a busy weekend of music and festivals for North Texas. Let's go have some fun.
Arts & Entertainment
Beyonce tonight, but there's a whole weekend of live music and festivals ahead of us. Pace yourselves.
Arts & Entertainment
The weekend offers plenty (and we do mean plenty) of opportunities to laugh or dance your posterior off, with a handful of comedians arriving in North Texas, along with Drake, Dwight Yoakam, and a fun party from new North Texan Shaquille O'Neal.
Arts & Entertainment
From big names like Mana and Lainey Wilson to making-a-name artists like Abraham Alexander, this weekend is packed with plenty of shows.
Arts & Entertainment
Labor Day weekend is upon us, and there are a lot of options, including a couple of festivals.
Pop-Up Shop
The Bishop Arts location will host a pop-up shop with the band's merch ahead of their August 30 concert in Arlington. Maybe they'll show up?
Arts & Entertainment
Forget the heat. This weekend will offer plenty in the way of fun, including 50 Cent, Jodeci, SWV, Pat Benatar, and more.
Arts & Entertainment
The Dallas DJ battle attracted seasoned and rising national talent to test their skills in front of legends. They hope it's the beginning of a new movement in North Texas.
Arts & Entertainment
Metallica dominates the weekend, but also on the list: Snoop Dogg, Nathan Mongol Wells' album release, BigXthaPlug, and a whole lot of 80s bands.
Arts & Entertainment
Texas Wild, a benefit album for the Texas Parks and Wildlife Foundation, will feature a variety of Texas artists and bands singing the songs other Texans made famous. Hear the third single, a Shane Smith and the Saints collaboration with Hayes Carll, here first.