Lunch Box
Lunch Box is our weekly column, where an editor travels to a restaurant you may or may not have heard of to help you figure out where to get the most important meal of the day.
Lunch Box
Ephesus Bistro & Grill comes from a chef who has worked in seven countries on his way to Texas.
Lunch Box
Mami Coco is known for their tacos, but owner Gustavo De Los Rios always recommends the flautas.
Lunch Box
The Farmers Branch restaurant packs intense heat and flavor in every dish, and it'll leave you wanting more.
Lunch Box
A husband-and-wife couple make everything from scratch at this tiny shopfront near the Granada Theater.
Lunch Box
This week, we turn over the Lunch Box column to a loving ode to an underrated sandwich you should be eating at any (and all) times of day.
Lunch Box
Tacos get all the attention at this beloved Mexican spot. But the high-quality masa here goes into other dishes, too.
Lunch Box
OK, maybe not so scientific. But we tried.
Lunch Box
Plov is the national dish of many Central Asian countries, and you can find it at Bubala Cafe & Grill.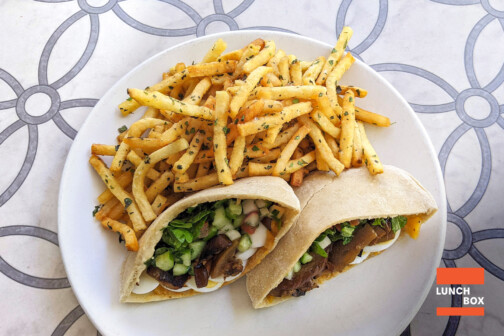 Lunch Box
Sabich is a street food sandwich that combines fried eggplant, sliced egg, salad, and hot sauce in a loaf of pita.
Lunch Box
Baro Baro Kimbap serves so many varieties of kimbap, it's hard to know which one to choose.