Home Health
Resilient and Community Hospital Corporation's partnership will be the hospital-at-home company's largest JV.
Interior Design
Keeping her small bungalow tidy during the pandemic saved Jessie Carrillo's sanity. So she launched a home organization business in 2021 and a workbook earlier this year.
Pharmaceuticals
Signify will be staying in Dallas, growing, and diversifying, he says. "This is not about cost-cutting."
Home Health
Resilient Healthcare has partnered with an independent physicians association organization to expand its acute care services in the home.
Home & Garden
Refresh your living space with each of the five senses in mind.
Home Health
One quarter of all healthcare spending could be for services in provided home for Medicare patients by 2025.
Lawsuits
Anthony was referred to as "Voldermort" and "the person that she shall not name" in communication with Encompass employees to avoid being detected, the judge found.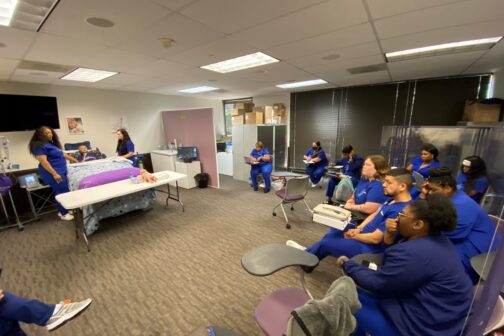 Home Health
Chantal Torrain designed a lab to give nurses confidence caregiving in the home as the need for more home health nurses spikes.
Law
Anthony denies everything. The trial is set to begin next month.
Home Health
Enhabit Home Health and Hospice will be based in Dallas and be its own publicly traded company.