Food & Drink
You're already sweating, so why not try this hot pot place and sweat a little more?
First Bite
It's two-dimensional! It's Japanese handrolls! It's surprisingly expensive? The Trinity Groves newcomer is trying to be several things.
First Bite
A first-time restaurateur focuses on three things at this food court stall: good curry, good ramen, and bringing more comforting, quick-service Japanese food to Dallas.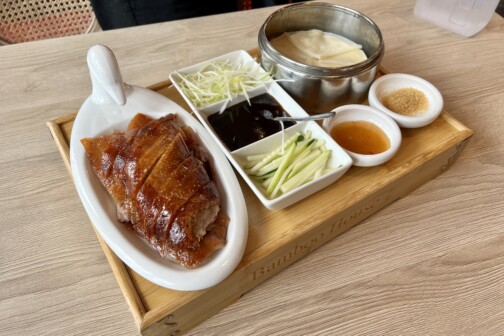 First Bite
The restaurant's new location in Plano is the most recent addition to the chain from Humble, Texas.
First Bite
The new Sicilian slice joint fills a gap in downtown's middle-class casual dining options.
First Bite
Go ahead, order the "New Orleans" seafood dumplings. But save room for the cumin lamb and other stir fries, too.
First Bite
Taking a first bite of new temaki spot Komé, occupying the space formerly known as Sushi de Handroll.
First Bite
The sign isn't up over the entrance yet. But taste the food here, made with unusual ingredients and personal style, and you won't mistake Quarter Acre for any place else.
First Bite
The Los Angeles import, from chef Daniele Uditi and that one Hollywood Chris, offers top-class creative pizzas at high-end prices. Pity about the drinks.
First Bite
After months of waiting, the brewery finally has a kitchen to go with its brand-new taproom.