Dallas Pride
A guide to the parade, festival, weeklong events celebrating LGBTQ pride in Dallas.
Business
Seven stories from DFW executives about coming out, navigating professional life, and living authentically.
Business
About half of LGBTQ employees still lead closeted lives on the job. Here's what North Texas companies are doing to create a more inclusive workplace for all.
Dallas Pride
The Deep Ellum boutique is debuting a plant bar, a rainbow mural, and solid discounts.
Arts & Entertainment
The sunny, Palm Springs-inspired space's latest exhibit is all about inclusion.  
Dallas History
Old TV news footage shows an uncredited Harvey Milk at a Dallas conference, just months before he was assassinated.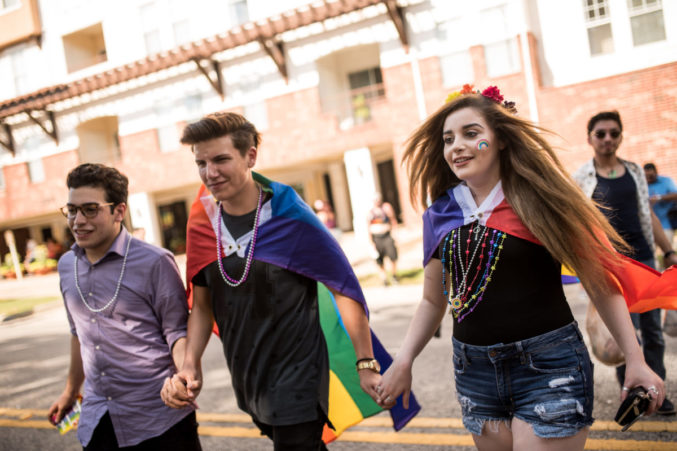 Dallas Pride
The city earned a perfect score from the Human Rights Campaign for its inclusive policies and services for LGBTQ employees and residents.