Publications
Bloggers and mother-daughter duo Courtney and Stacey Moeslein share their favorite easy sourdough recipes.
Recipes
The registered dietician and food blogger shares some of her favorite autumn-inspired arugula-based salad mixes.
Recipes
Lindsay Cola walks us through prepping an easy ham & white bean kale soup, a one-pot lemon chicken orzo soup, and tortellini zuppa Toscana.
Events
If you hate the Girl Scouts, you're going to like this one.
Food & Drink
Are you resolved to improve your culinary skills in 2022? Let us dispatch some resolution inspiration.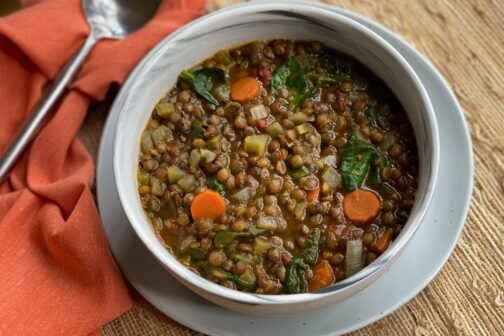 Recipes
Cooks Without Borders' Leslie Brenner shares her no-fail, clean-out-the-fridge lentil recipe that's perfect for any night of the week.
Recipes
Cold weather calls for curry, and Hai Hospitality has just the recipe for bowl of something warm and comforting.
Baking
Molly Wilkinson, the author French Pastry Made Simple, shares a dessert you'll want to whisk up at home.
Baking
Brush up on your trussing skills or learn to butcher a whole hog. Foster your fermenting techniques or ghee-making prowess.
Cooking
Give the gift of beef picadillo empanadas. (Bonus: We'll throw in a year-long subscription to D Magazine.)