CRE Opinion
Solender/Hall Inc.'s Eliza Solender says property owners should welcome charitable organizations as potential tenants and purchasers.
CRE Opinion
GREA's Mark Allen discusses the effect of rising property taxes on a sector already dealing with higher costs of capital and softening rent growth.
CRE Opinion
Stream Realty Partners' Ryan Evanich says landlords are expanding amenities and radically transforming existing buildings to provide the experiences workers want.
CRE Opinion
Construction exec Holland Harper of Harrison, Walker, and Harper espouses the benefits of modular construction.
CRE Opinion
Herb Weitzman: Record low development last year means that the region's population and housing growth have caught up to its formerly overbuilt inventory.
CRE Opinion
Can you afford to give up your office space and work in your jammies? Not every day, says Citadel Partners' managing partner Scott Morse.
CRE Opinion
CBRE's Elizabeth Herman Fulton says successful retail development can help create community.
By Elizabeth Herman Fulton
CRE Opinion
The sector is a booming one that shows few signs of slowing in 2023, says Colliers' Brad Balke.
CRE Opinion
Newmark's Susan Arledge: "Gritty people don't believe that failure is a permanent solution—they fail and keep going."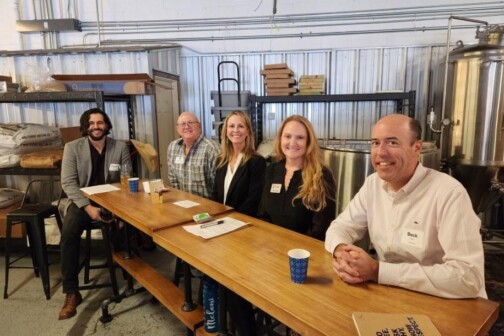 CRE Opinion
Skiles Group's Keyan Zandy and industry experts weigh in on the historic labor shortage, market perception, and how to make changes for the future.