Business
Each will be paired with a top North Texas female executive who will serve as a mentor for the duration of the six-month program.
Golf
In August 2016, Nike Golf shut down club manufacturing at its R&D headquarters in Fort Worth. But, for $100,000, two North Texans took control of the property and fanned a new flame in the industry.
Business
Sarah Kennington, Luke Hejl, and Adrienne Faulkner talk about the lessons they learned early in life.
Conversation With
The logistics CEO—and Baylor University Medical Center board member—talks On-Target's 300 percent EBITDA growth in 2022, establishing On-Target as a holding company, and a prospective campaign that will transform BUMC.
Business
Bobby Majumder of Frost Brown Todd, Taylor Shead of STEMuli, and Stephan Courseau of Travis Street Hospitality share how they responded to their toughest business challenge.
Conversation With
The leader behind the company that operates The Adolphus hotel shares why DFW is an important part of the brand's portfolio, industry trends to watch, and more.
Business
The behind-the-scenes story of how North Texas is evolving into one of the biggest sports and entertainment districts in the nation.
Dallas 500
The region head and CEO of Hilti North America talks about accelerating the rate at which technology is adopted, Hilti's latest innovations, and more.
Dallas 500
It's the ultimate power list of North Texas business leaders. The deadline to suggest local executives for inclusion is June 30.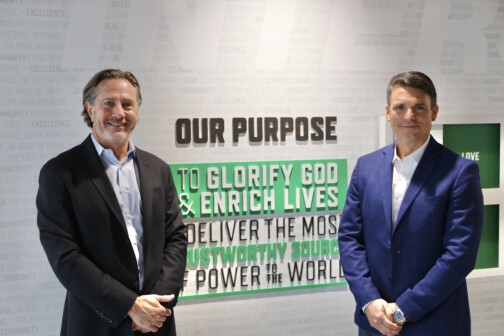 Leadership
The leaders talk about doubling market share, pioneering the recycling of EV batteries, and investments the company is making in IT and supply chain infrastructure.