Dallas-based real estate fintech company Backflip has expanded to 41 new U.S. markets—and acquired an Austin startup. Backflip, which helps independent investors fix-and-flip, source, analyze, and finance aging, single family homes, has grown 200 percent year-over-year despite a real estate market backdrop that's declined by 50 percent due to 2022 federal interest rate spikes.
Backflip says its acquisition of Refinably, an Austin-based startup whose software provides businesses with more streamlined work environments, will allow the Backflip to eliminate workflow issues.
"We have experienced tremendous growth since launching in Texas in 2021," Backflip CEO and founder Josh Ernst says. "We're thrilled to expand our real estate technology and financial services nearly nationwide so every real estate entrepreneur has access to what they need to up-level their business operations and contribute to a healthier housing market."
In 2022, Backflip emerged from stealth mode with an $8 million equity seed round and $27 million of dedicated debt funding. Investors included: Vertical Venture Partners and LiveOak Venture Partners with participation from Revel Partners, Great Oaks VC, and Greg Waldorf, former founding investor and board member at Trulia and Zillow.
Backflip's membership has grown more than 15 percent month-over-month, and its members have analyzed more than $2 billion worth of single-family residential investments per month since May 2023. 
"In a time during mass layoffs in tech, we have been fortunate to increase our headcount by 300 percent over the past year with exceptionally talented and culturally-aligned hires," Ernst says.
Frisco-based Addus HomeCare to Acquire Tennessee Quality Care Operations 
Addus HomeCare is acquiring Quality Care Operations and the Frisco company will add approximately $40 million in annualized revenues through their presence in Tennessee. With the transaction expected to close in the third quarter of 2023, Addus will fund it through a combination of cash on hand and its revolving credit facility. 
"We are pleased to expand our market presence in Tennessee with the addition of the Tennessee Quality Care operations," Addus Chairman and CEO Dirk Allison says. "This acquisition fits squarely into our growth strategy to leverage our strong personal care presence and add clinical services in key markets. The acquired operations are approximately 70 percent home health, including private duty nursing, and 30 percent hospice care, expanding our market coverage to all three levels of care in the state.
Addus HomeCare currently provides services, primarily assistance with activities of daily living, as well as hospice and home health, to approximately 47,500 consumers through 203 locations across 22 states. Its payor clients include federal, state, and local governmental agencies, managed care organizations, commercial insurers, and private individuals.
Tennessee Quality Care serves approximately 1,800 patients daily through 17 locations covering a service area of over 50 counties. 
"Acquisitions are an important part of our growth strategy, and we will continue to identify and pursue strategic acquisitions that fit our mission," Allison says. "Addus has a solid record of driving value from our acquired operations with a proven operating model. We are fortunate to have a strong capital structure that supports our acquisition strategy, and we look forward to the additional opportunities ahead for Addus." 
Robert Elliott Custom Homes to Build 34-Home Luxury Community in Lake Highlands
Robert Elliott Custom Homes is set to break ground on its latest development White Rock Bluffs.
The 34-home collection will be created in collaboration with design firm Poppy McGough Design House, offering four- and five-bedroom options all starting at 5,000 square feet. Construction is slated to begin Fall of 2023.
"The Lake Highlands neighborhood is incredible for families and we are delighted to bring homes with modern sophistication to help fill that demand," says Robert Elliott.
Get the D CEO Newsletter
Stay up to speed on DFW's fast-moving business community with weekly news reports, interviews, and insights.
Authors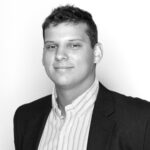 Ben Swanger is the managing editor for D CEO, the business title for D Magazine. Ben manages the Dallas 500, monthly…