Dallas-based private equity firm NGP has closed its NGP Energy Transition IV fund with $700 million in total capital commitments. NGP plans to commit the funding into companies who are spearheading the advancement of a lower-carbon global energy system, focusing on four major areas: renewable energy, electrification, energy efficiency, and carbon emission reduction.
Since the fund's launch in April 2022, NGP has invested more than $100 million in seven companies leading the renewable transition. Over the last three years, NGP has invested more than $600 million in the energy transition across more than 20 companies.
Over the next three decades, it is estimated that the energy transition will require more than $100 trillion in investment to reshape the global energy system, NGP said in its press release.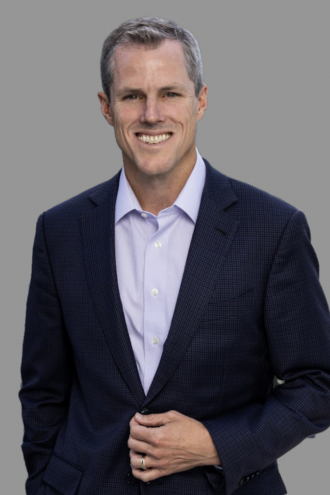 "Energy transition is key to the future of NGP, and our investment activity in the space is accelerating," NGP Managing Partner Chris Carter said. "We believe NGP is a preeminent energy investor across the energy value chain, and we plan to build from the strong foundation of energy transition investing we've established over the last 18 years."
NGP is not only focused on renewables, but the entire energy landscape. Carter told D CEO, "2022 proved to be one the best performing years for our traditional energy funds." NGP also recently closed on $527 million for its second fund to invest in mineral rights and royalties in oil and gas.
Dallas-based OxeFit Closes Series A2 Funding Round with Roster of Superstar Athlete Investors
OxeFit closed its oversubscribed Series A2 funding round with $20 million in capital. The Dallas-based company has raised a total of $45 million across all of its funding campaigns. As part of the recent raise, international soccer star Harry Kane became the latest athlete to invest in the fitness AI and robotics startup OxeFit—which manufactures touch-screen-based workout machines with computer vision that provides form feedback to users during exercises.
Kane joined Dallas Cowboys quarterback Dak Prescott, Dustin Johnson, Taylor Gooch, Jalen Ramsey, and Wayne Gretzky as athletes who have invested into the workout machine and software developer. Venture capital firm Lydia Partners is a main backer of OxeFit. Prescott invested in OxeFit as part of the company's $12.5 million Series A round in 2021. 
"We're thrilled to have Harry Kane join the OxeFit investor team as we continue to develop our fitness ecosystem with the most advanced science and technology," OxeFit CEO Rab Shanableh said. "In addition to our many other pro athlete investors, Harry using the OxeFit smart gym and online content as part of his Premier League football training further validates OxeFit's smart technology and the unique versatility of our customized training capabilities."
OxeFit's smart gyms are now available through more than 100 fitness centers, sports teams, colleges, and rehabilitation facilities across the U.S. With the close of its A2 round, OxeFit plans to continue scaling production of its two systems: the XS1, its consumer-level smart gym, and the XP1, its professional-grade smart gym. 
"DFW is undeniably experiencing tech growth and I'm thrilled to be a part of that," Shanableh told D CEO.  "The future looks bright but we as an industry need to stay involved and focused.  I'm hopeful and excited about more venture capital companies beginning to focus and get more involved here."
GameSquare Holdings Inks Multimillion-dollar Wellness Partnership
GameSquare Holdings—which recently went public—struck a multi-year, multimillion-dollar partnership with Swiss vision care startup Vivior to raise awareness of how factors like digital eye strain, poor light exposure, and bad posture negatively affect the health of gamers.
In 2022, GameSquare's revenue grew more than 160 percent to an annual record of $28.1 million.
Vivior will specifically work in tandem with GameSquare subsidiaries Complexity Gaming and Ninja Labs to promote content, develop products, and hold gaming tournaments to teach gamers about healthy habits while playing. GameSquare company Zoned Gaming will also serve as Vivior's marketing agency of record and advise it on its go-to-market strategy and product launch.
"Poor posture, blue light exposure, and more are common pain points for gamers—with 92 percent of players impacted by digital eye strain," GameSquare CEO Justin Kenna told D CEO. "Player care is core to our esports organization, Complexity Gaming, and health and wellness has since become an essential part of the GameSquare mandate. We feel we have a responsibility to improve health and wellness in the industry and educate young gamers on the importance of vision care, proper nutrition, and more for longevity.
"Through our network of 1,500 creators and capabilities across gaming, esports, product development, we have the ability to help our brand partners make an impact amongst our audience of more than 500 million. Not only does the Vivior partnership perpetuate the importance of healthy screen habits through competition, content, and a gamified rewards program, but also highlights the effectiveness of GameSquare's integrated business model to connect brands with young consumers."
Popular streamer and GameSquare's Chief Innovation Officer Tyler Blevins, or "Ninja," and his Ninja Labs alongside Vivior will develop a health and wellness platform that will incentivise healthy gaming habits through in-game and real-life giveaways, the first of its kind. The duo will also look to develop new products that address gamers' most common pain points, including vision, screen time, posture, and blue light exposure.
"I've been focused on balancing gaming and wellness for a while now because the more time we spend gaming, the more important it is to take care of our long-term health," Blevins said. "What started with me talking openly about wellness was formalized with the Team Ninja Time Out initiative, and now teaming up with Vivior is another first step to creating a more sustainable future for the next generation of gamers."
Get the D CEO Newsletter
Stay up to speed on DFW's fast-moving business community with weekly news reports, interviews, and insights.
Authors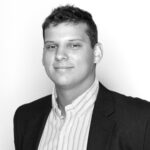 Ben Swanger is the managing editor for D CEO, the business title for D Magazine. Ben manages the Dallas 500, monthly…