D CEO held its 10th annual Mergers & Acquisitions Awards event on May 4 at On the Levee. Presented in partnership with and the Association for Corporate Growth-DFW, the program recognized the most impactful acquisitions, mergers, and other financial transactions in North Texas last year—and the dealmakers who made them happen.
Joining D CEO editors as judges this year were Jordyn Arons of IMA, Jay Desai of Kainos Capital, Rob Kibby of Munsch Hardt, Larry King of Private Directors Association, andd Dan Olsen of DRO Capital Advisors.
Read on to learn more about the finalists and winners, and be watching in the coming weeks for a photo recap and a feature story on what experts expect to see in local M&A activity this year.
Finalists: Dealmakers of the Year
---
Attorney of the Year
Winner: Melissa Kalka of Kirkland & Ellis
Since the pandemic, Kalka has advised on 22 deals valued at more than $46 billion. Last year was a particularly busy year as she led deal teams on three large transactions at the same time, each with very different structures and complications—and each closing within the span of five weeks.
Kalka led deal teams that helped in the acquisition of data center giant CyrusOne, Dave & Buster's Entertainment's acquisition of Main Event, and Solera Holding's acquisition of fleet management software Spireon.
Finalists: Justin Ferguson, DZS Inc., Bobby Majumder, Frost Brown Todd Attorneys, David McLean, McGuireWoods, Adam Shulman, Celanese Corp.
---
Debt Provider of the Year
Winner: Ryan Voorhies of Woodforest National Bank
Voorhies leads his firm's specialty lending practice for the technology, media, and telecommunications industries. Though he only joined his firm last year, his career in finance spans almost two decades, including developing practices at two other $100-billion regional banks.
Last year, he helped Surge Private Equity close its 11th platform investment of Avalon Document Services, a technology-enabled services company providing e-discovery, cybersecurity, business process outsourcing, and document services to thousands of law firms. The transaction was valued at around $36 million.
Finalists: Charles Adams, Patriot Capital, A.J. Fazalbhai, Bank OZK, Shannan Pratt, Woodforest National Bank, Chase Wildes, Sunflower Bank
---
Due ​Diligence Professional of the Year
Winner: David Harner of Embark
Instead of "dealmaker," Harner says he prefers the term "trusted partner" for his clients. His attention to detail and natural meticulousness, combined with his genuine hospitality and care, help him go far beyond a transaction's financial details.
Harner has co-built his new firm's practice from scratch, accounting for nearly $4 million of revenue in its first full year. Last year, he notably provided sell-side financial due diligence in the Project Two Trees deal, working closely with the buy-side due diligence team to drive a complex transaction to a successful completion.
Finalists: Dane Harris, Bennett Thrasher, Ryan Irby, BVWD, Matt Klauser, Forvis, Brad Porter, Moss Adams
---
Investment Banker of the Year
Winner: Robert Rough of Telos Capital Advisors
Rough takes a consultative approach to the transactions he is involved in, working hard to facilitate Metar Capital's acquisition of Ready Made Trusses last year, among other deals. With a 30-year career in finance, he goes above and beyond to help clients and is responsible for all aspects of a transaction, including due diligence, negotiating terms and documents, closing the deal, and ensuring its best chances for success afterward.
Finalists: Jared Behnke, Transitus Capital, Wesley Romanowski, Pinecrest Capital Partners, Dan Vermeire, Corporate Finance Associates, Todd Viegut, TKV-6 Strategies
---
Private Equity Professional of the Year (Family Office/Independent Sponsor)
Winner: Aaron Handler of Elm Creek Partners
Handler had an exceptionally busy 2022. He completed two new investments last year, exited a third, completed a sale-leaseback for an existing portfolio, and assisted in the refinancing of another deal.
Among his achievements, he aggregated the capital and partnered with management over a six-year period to grow Liberty Greenleaf Paper into one of the country's largest converter of thermal paper—helping its investors—including a local family office—realize a gross return of nearly 10-times the investment.
Finalists: Brandt Hamby, Six Pillars Partners, Ralph Manning, Coltala Holdings, Austin Santoro, Rosewood Private Investments
---
Private Equity Professional of the Year (Managed Fund)
Winner: Rob Langley of Align Capital Partners
Under Langley's leadership, his firm had a record year in 2022, completing $1.7 billion in total transactions while raising more than $750 million in new capital. On the acquisition front, it completed more than $400 million in transactions, deploying more than $160 million in five platforms.
Even with his busy schedule, he makes time to give back. As one of his nominators told us, "He is passionate about the Cedar Crest neighborhood of South Dallas and its potential for transformation." He is an active supporter of Behind Every Door's new community center and on the board of the I AM GOLFER Foundation, which is focused on community renewal of the Cedar Crest Golf Course.
Finalists: Kyle Bradford, Latticework Capital Management, Quinn Heidenreich, Allied Strategic Partners
Finalists: Deals of the Year
---
$1 Billion +
Winner: Celanese Corp.'s acquisition of DuPont Mobility & Materials
Our winning transaction, which is valued at $11 billion, solidified Celanese as a global leader in material solutions and broadened its portfolio of elastomers and engineering plastics. The new product portfolio includes many different patented materials, including global leadership positions in nylons, specialty nylons, polyesters, and elastomers.
The complicated deal required due diligence on 29 sites around the globe, negotiating numerous leases and ensuring IP, labor, and environmental laws were followed in a dozen countries. It resulted in the acquiring company more than doubled its size, with the addition of more than 4,500 employees.
Finalists: Chief E&D Holdings and Tug Hill's sale to Chesapeake Energy Corp., Darling Ingredients' acquisition of Valley Proteins, Kainos Capital's sale of Kettle Cuisine to Nestle & L Catterton-backed Freshly, KKR and GIP's acquisition of CyrusOne
---
$250–999 Million
Winner: Dave & Buster's Entertainment acquires Main Event
Our winning deal guided a global entertainment powerhouse founded in Dallas in 1982 to add a similar food-and-game concept under its umbrella of "eatertainment" offerings. With the acquisition, the company expanded its target demographics from young adults to include families with small children.
The $835 million acquisition helped to solidify Dallas as a leader in the food and entertainment space across various age groups. The strategic acquisition will also help the company consolidate support centers and increases supply chain efficiencies, which will save it about $20 million over the next two years.
Finalists: Align Capital Partners' sale of WilliamsMarston to Kelso & Company, Arcosa's sale of its storage tank business to Black Diamond , Dave & Buster's Entertainment's acquisition of Main Event, Tailwater Capital's sale of NorTex Midstream to Williams Field Services Group
$50–249 Million
Winner: Frontier Waste Solutions' sale to Summer Street Capital Partners and Concentric Equity Partners
---
The two firms that teamed up to acquire this company landed one of the largest independent municipal solid waste collection businesses in the United States. Over the last six years, under previous ownership, the company grew its run rate more than 15 times over, its EBITDA more than 30 times over, and created more than 340 new jobs in Texas.
Under its new ownership group, the company aims to supercharge the North Texas market with more job creation and winning more municipality contracts. The enterprise has grown from its founding in 2017 to having 14 locations across Texas and Oklahoma.
Finalists: Crossplane Capital's acquisition of Kaemark, Paceline Equity Partners' AHF Flooring's acquisition of Armstrong Flooring, Rosewood Private Investments' acquisition of StationServ, Six Pillars' sale of The Liberty Group to Halifax
---
Under $50 Million
Winner: Elm Creek Partners' merger of Urban Air franchisees to create Elevated Venture Group
Our winning deal was required a major team effort. To pull off the transaction, the group had to simultaneously close on four acquisitions, representing seven units, in addition to aggregating the capital. The transaction created a holding company that is one of the largest in the Dallas-based Urban Air franchise system—and the first such institutionally backed system.
Finalists: Coltala Holdings' acquisition of Pond Robinson & Associates, Crossplane Capital's acquisition of Viking Fence, ParkHub's acquisition of Fuzse , Sconce Inc.'s sale to PDSVision Group AB, TKV-6 Strategies' discoverIE Group's acquisition of Magnasphere
Get the D CEO Newsletter
Stay up to speed on DFW's fast-moving business community with weekly news reports, interviews, and insights.
Author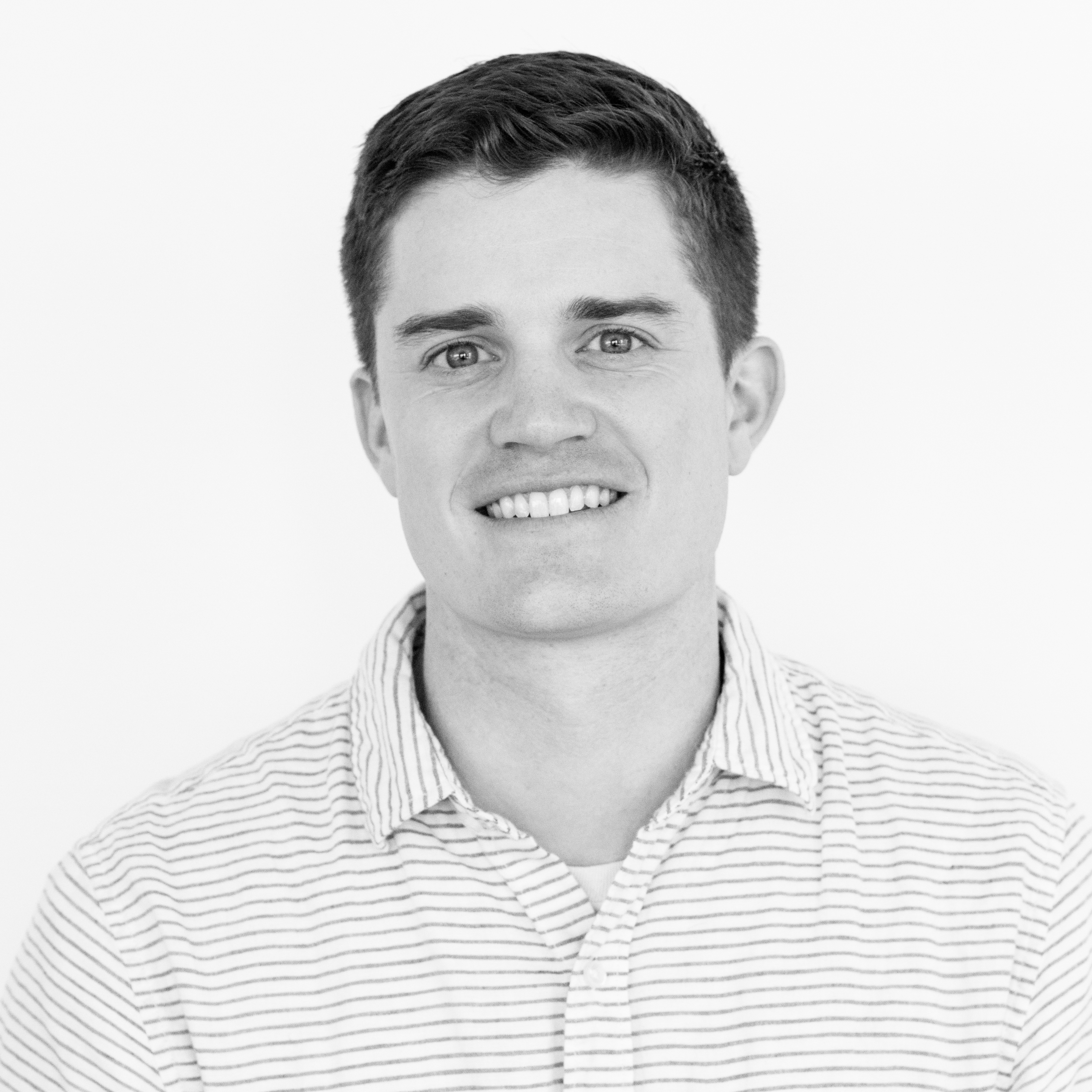 Will is the senior editor for D CEO magazine and the editor of D CEO Healthcare. He's written about healthcare…