Texas Health Presbyterian Hospital Dallas
Chris York, President
In his new role, Chris York will help coordinate the hospital's clinical, service and operational activities. He will work to advance physician engagement and promote effective employee and community relations. Prior to joining Texas Health Dallas, York was at the helm of Community Health Systems, where he served as market CEO for Northwest Health System in Springdale, Arkansas for just over one year. Prior to that, he spent nearly 15 years with Baylor Scott & White Health, most recently serving as president of Baylor Scott & White Medical Center Grapevine and Baylor Scott & White Medical Center Waxahachie. He has also held leadership positions at WellStar Health System in Marietta, Georgia; Ballard Health in Johnson City, Tennessee; and Vizient Performance Consulting in Charlotte, North Carolina.
EDUCATION: East Tennessee State University (MBA, BBA)
---
PakEnergy
Santosh Nanda, Chief Executive Officer
Santosh Nanda succeeds Brent J. Rhymes, who will serve as executive advisor to PakEnergy. Nanda previously served as general manager of E2open, after nearly 20 years in roles with Sabre Corp, culminating in a role as VP of technology. He will now lead the Abilene-based business automation software company, which serves over 2,000 customers.
EDUCATION: The University of Texas at Austin (M.S.), Bangalore University (B.E.)
---
The Beck Group
Sarah Mueller, National Director of Healthcare
In her new role, Sarah Mueller will lead The Beck Group's national healthcare group in planning, designing, and building hospitals, medical centers, and other healthcare facilities. Before her promotion, Mueller was responsible for Beck's national healthcare market strategy and new business. She joined the firm in 2019. Beck's healthcare group projects include the JPS Psychiatric Health Center in Fort Worth, buildings for the Texas Health Resources system, and more.
EDUCATION: The Ohio State University (BSBA)
---
Weaver
Ram Srinivasan, Partner
Ram Srinivasan previously served as tax director for Dallas-based Tolleson Wealth Management for two years. Prior to that, he held leadership roles at North Texas-based Sowell & Co. and Deloitte. In his new role with tax firm Weaver, he will work in the Dallas-office's private client services practice, where he will serve high-net worth individuals.
EDUCATION: University of Denver (MST), Methodist University (BBA)
---
Frost Brown Todd
Jason Villalba, Partner
Jason Villalba will also serve as principal for CivicPoint in Austin, a Frost Brown Todd subsidiary. He most recently held a post as general counsel for Dallas-based Associa. He also serves as CEO and COO for the Texas Hispanic Policy Foundation and served three terms as a state representative. In his new role, he will be based in Dallas, but will continue to spend a lot of time in Austin.
EDUCATION: The University of Texas at Austin (J.D.), Baylor University (BBA)
Bradley Arant Boult Cummings
Ross T. Robinson, Partner
Ross T. Robinson's practice emphasizes U.S. and foreign patent preparation and prosecution, preparation of opinions regarding patent infringement and validity, client counseling, technology commercialization, and IP enforcement. He also often works in robotics, VTOL and other aircraft systems, HVAC equipment, offshore oil-field equipment, electronics, telecommunications, computer systems and networks, and internet applications. Prior to joining Bradley's Intellectual Property Practice Group, he was an intellectual property lawyer for Shackelford, Bowen, McKinley & Norton and Winstead.
EDUCATION: The University of Texas at Austin (J.D.), Texas A&M University (B.S.)
Shoaib A. Mithani, Patent Agent
Shoaib Mithani focuses on U.S. and foreign patent preparation and prosecution. He also helps draft and prosecute patents frequently involving electrical and electromechanical devices, semiconductors, and computer-based software systems. He previously served as senior patent agent for Shackelford, Bowen, McKinley & Norton and Winstead.
EDUCATION: Southern Methodist University
---
CliftonLarsonAllen
Keith Davidson, Managing Principal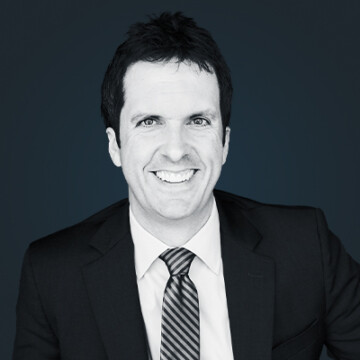 Keith Davidson previously served as principal and consulting CFO at CLA. He joined the firm in 2019. Prior to that, he was vice president of finance for AmerisourceBergen, where he worked for nearly two years. He has also held leadership roles at Endochoice, Kimberly-Clark, and more.
---
The Retail Connection
Peter Russell, Executive Vice President
Peter Russsell most recently served as director of real estate development for Michaels Cos. Prior to that he held a VP role at Bed Bath and Beyond, where he worked for more than 23 years. In his previous roles, he managed a 1500 store portfolio during the COVID-19 pandemic
and achieved over $100 million in lease negotiated savings within 6 months. Retail Connection represents more than 300 national retail and restaurant chains and more than 25 million square feet of properties.
EDUCATION: Saint Peter's University (BBA)
---
Stream Realty Partners
Shawn M. Street, Vice President
Shawn M. Street will help lead Dallas-based Stream Realty Partners' land division in his new role as a VP. He will be responsible for identifying, sourcing, and closing land transactions. Stream's land division has brokered more than 150 transactions of more than 3,170 acres in the Dallas-Fort Worth area in the last several years. The total value of those deals was $359 million. Street was a senior vice president with North Texas-based Younger Partners and founded Street & Associates prior to joining Stream.
EDUCATION: Concordia University Texas (BBA)
---
Kanarys
Kendra Mack, Vice President of Diversity, Equity, Inclusion, and Belonging
Kendra Mack joins Dallas-based Kanarys from Korn Ferry, where she served as senior consultant. There, she advised Fortune 500 companies on their DEIB strategy. Prior to that, she was senior executive development partner for MGM Resorts, where she was responsible for the development and execution of the brand's leadership training programs. Kanarys recently closed a $5 million series A funding round.
EDUCATION: Columbia College (B.A.), Saint Louis Community College (A.A.)
---
Dottid
Matt Newville, Head of Sales
As the sales leader at Dottid, Matt Newville will be responsible for driving revenue growth, building the sales team, and expanding the company's market presence. Newville previously worked for CoStar Group for more than five years, most recently serving as major accounts manager. Prior to that, he was a senior associate for Transwestern.
EDUCATION: Texas Christian University (B.S.)
Andrew Mezheritskly, Head of Customer Experience
In his new role, Andrew Mezheritskly will lead customer success implementations and teams. Prior to joining Dottid, Mezheritskly held leadership roles at JLL, Alkami Technology, Saxony Partners, and RealPage. Most recently, he served as senior director of technology advisory for JLL's Dallas office for more than a year.
EDUCATION: The University of Texas at Dallas (MBA, BBA)
BOARD APPOINTMENTS
American National Bank of Texas
Dennis Cail, Board Member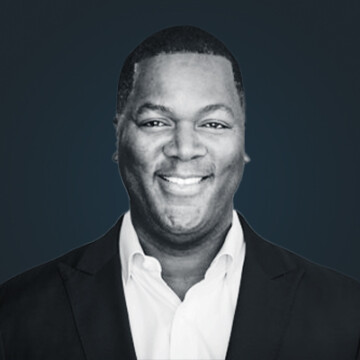 Dennis Cail is the co-founder and chief executive officer of Zirtue, a relationship-based lending application that aims to drive financial equity and inclusion. He is a a Navy veteran and has held previous leadership roles at IBM, PwC, Accenture, and Uptown Financial. He also serves on the boards of Dallas Regional Chamber, Goodwill, and the YMCA Foundation.
EDUCATION: Southern Methodist University (MBA)
Suzanne Cruz-Sewell, Board Member
Suzanne Cruz-Sewell is assistant vice president, business diversity and development for Dallas-Fort Worth International Airport, where she has worked for the past 19 years. Cruz-Sewell is a Women's Business Enterprise Hall of Fame inductee and serves on the boards of the Women's Business Council Southwest and the Greater Dallas Hispanic Chamber of Commerce.
EDUCATION: Texas Woman's University (EMBA), The University of Texas at Austin (B.A.)
---
The Dallas Foundation
Lydia B. Addy, Chair of the Board of Governors
Lydia Addy has served on The Dallas Foundation's board since 2016 and played a key role in selecting its current president and CEO in 2018 and the subsequent strategic planning process. In her previous role as chair of the Development and Marketing Committee, Addy also helped reimagine the Foundation's branding, in collaboration and alignment with its board. Addy also serves on boards for: Educational First Steps and Leadership ISD.
EDUCATION: Northwestern University (MBA), University of Illinois-Urbana Champaign (BBA)
Chris Luna, Vice Chair of the Board of Directors
Chris Luna began has served as a board member for the Dallas Foundation since 2019 and will be chair of the organization's first stand-alone Audit and Risk Management Committee, leading its commitment to best practices within the nonprofit sector. He also serves on the Community Impact and Strategy and Governance Committees of the Board. Luna has worked as vice president of legal affairs for T-Mobile since 2005.
EDUCATION: The University of Texas at Austin (J.D., BBA)
Get the D CEO Newsletter
Stay up to speed on DFW's fast-moving business community with weekly news reports, interviews, and insights.
Author
Kelsey J. Vanderschoot came to Dallas by way of Napa, Los Angeles, and Madrid, Spain. A former teacher, she joined…