Virbac North America
Giovanni Abruzzini, President and Chief Executive Officer
At the helm of Westlake-based animal health company Virbac North America, Giovanni Abruzzini will seek to gain market share and visibility in the North American market through additional market penetration in the companion animals and livestock health categories, accelerating the different initiatives that have already been implemented to transform the North American business. Among additional priorities will be the need to improve overall product margin, focusing in particular on the St. Louis site's profitability. Prior to joining Virbac, Abruzzini held the position of vice president of Johnson & Johnson Med Tech since 2019. He started his career as product manager in J&J Consumer Italy in 1997, and excelled in roles including regional head of Northern Europe, general manager U.K, Ireland, and Nordics, global sr. franchise director, and marketing director in Italy.
EDUCATION: Sapienza Universitá di Roma (BBA)
---
Wes Brands
Sean Penn, President and Chief Operating Officer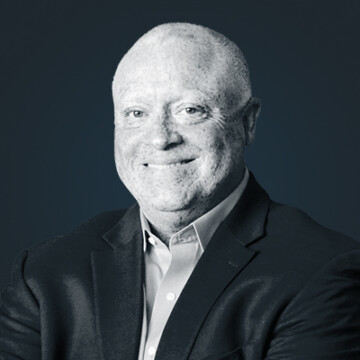 In this role, Sean Penn will leverage his innovative vision and ability to build global brands by focusing on the people behind them. Before joining WES Brands, Penn spent nearly three decades building spirits brands with Diageo North America, where he was SVP and general manager, and Milestone Brands, where he was vice president, U.S. sales and commercial development. Founded in 2021, WES Brands develops, markets, and sells brands in the beverage alcohol category. It's portfolio includes Mark Wahlberg's Flecha Azul Tequila and Jamie Foxx's BSB Flavored Whiskey.
EDUCATION: Saint Mary's College (B.A.)
Kyle Stein, President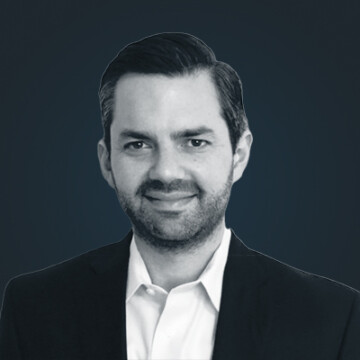 Kyle Stein comes to Wes Brands after holding a post as director of commercial insights and strategies at Southern Glazer's Wine & Spirits for five years. Prior to that, he was senior vice president of strategy for Heritage Distilling Co. for just over a year. The formation of the WES Brands leadership team comes at a pivotal moment as the company focuses on the growth of its existing and soon-to-launch spirits brands.
EDUCATION: Duke University (MBA), University of Pennsylvania (B.A.)
Chris Jebbia, Senior Vice President of Finance
Prior to joining Wes Brands, Chris Jebbia held multiple roles at Southern Glazer's over nine years with the company. Most recently, he served as senior manager of commercial finance. Prior to that, Jebbia was a financial advisor with Morgan Stanley for nearly three years.
EDUCATION: University of California, Riverside (B.S.)
---
Community Enrichment Center
Bryan Downer, President and Chief Executive Officer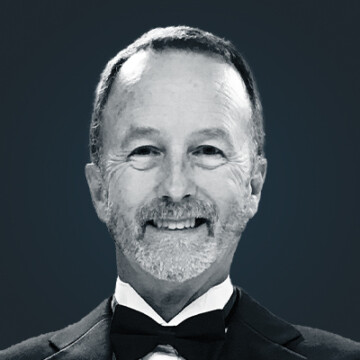 Bryan Downer joined North Richland Hills-based Community Enrichment Center in 2013, serving as director of property before rising to VP of property. In his new role, Downer will continue to expand CEC programming. The CEC food pantry serves roughly 100 families per day, providing approximately 80 lbs of food to each family. It also offers educational and employment coaching, including a GED program and certificate training.
EDUCATION: Golden West College (A.A.)
---
Firehouse
Erica Baker, Partner
Erica Baker also serves as a group account director at North Texas-based ad agency Firehouse. She has climbed the ladder since starting as an account executive more than nine years ago, most recently serving as principal. She has led businesses including Baxter Auto Group, Trupanion, Texas Dairy Queen, Bellevue University, and Nothing Bundt Cakes. Prior to joining Firehouse in 2013, Baker served as a public relations and marketing associate at the Dallas Symphony Orchestra and a marketing assistant for Texas Ballet Theater.
EDUCATION: University of Oklahoma (BFA)
Megan Ward, Partner
Megan Ward serves as director of operations in addition to her recent promotion to partner. She manages high-level projects, oversees project management, discovers relevant partnerships, and is responsible for driving agency success through organizational leadership. Ward has been working with Firehouse for 14 years in multiple capacities, most recently serving as principal. Ward is also responsible for spearheading the company's efforts with Richardson ISD to establish the Firehouse Work Based Learning Series. Ward joined Firehouse in 2008 as an assistant account executive.
EDUCATION: University of Missourri-Columbia (B.A.)
Emily Black, Principal
Emily Black also serves as a group account director, in addition to her recent promotion to principal. Black joined the agency in 2020 to lead the Lennox Residential business account. She also oversees the Texas Make-A-Wish Foundation account and brings with her more than 20 years of experience in advertising and brand marketing to Firehouse. She previously served as vice president of marketing for North Texas-based Wisteria, and prior to that, was principal and director of client services at Krause Advertising for two years, where she worked on accounts for Lucchese, UT Southwestern, and more.
EDUCATION: The University of Texas at Austin (BBA)
---
Susser Bank
Julie Anderson, Executive Vice President and Chief Financial Officer
In her new role, Julie Anderson will report to Sam L. Susser, Susser Bank chairman and CEO. Her duties include operational oversight of, and interaction with, many Susser Bank departments including accounting, finance, risk management, technology and information security, legal and human resources. Anderson comes to Susser Bank after a more than two-decade tenure with Texas Capital Bank and its parent company, Texas Capital Bancshares. Anderson helped Texas Capital grow from a regional start-up into a well-respected, publicly traded financial institution with more than $30 billion in assets. In Anderson's most recent position as CFO of Texas Capital Bank and Texas Capital Bancshares, she was responsible for all finance, accounting and investor relations activities. She also had operational oversight of various other departments including facilities and strategic sourcing. Prior to her promotion as CFO, Anderson served as Texas Capital's chief accounting officer and controller.
EDUCATION: University of North Texas (M.S., B.S.)
---
Ashland Greene
Keith Colvin, Chief Financial Officer
Keith Colvin's background includes roles at Emersons Commercial Real Estate and Satori Capital. Most recently, he served as CFO of Rainier Cos, a Dallas-based commercial real estate investment sponsor and asset manager. In these positions, he has successfully built and led finance teams, managed financial reporting, accounting, audit, and tax functions, and implemented technology solutions to enhance efficiency and internal controls. As part of this leadership transition, Tyler McWilliams, who previously held the dual role of CFO/COO, will now concentrate solely on his position as chief operating officer.
EDUCATION: The University of Texas at Dallas (MBA), The University of Texas at Austin (BBA), Southern Methodist University (B.A.)
Jessica Gemar, Vice President of People and Culture
Jessica Gemar will spearhead the company's talent strategy to maintain an inclusive and proficient workforce. She will also oversee the human resources department for all payroll, benefits, and total rewards initiatives and implementations, while also guiding the company's learning and development program to build a world class on-boarding experience and a comprehensive training and development program for the entire organization. Prior to joining Ashland Greene, Gemar served as supervising director of recruiting and talent development for Westmount Realty Capital.
EDUCATION: Southwestern Oklahoma State University (B.A.)
---
Oceans Healthcare
Tammy Steele, Executive Vice President and Chief People Officer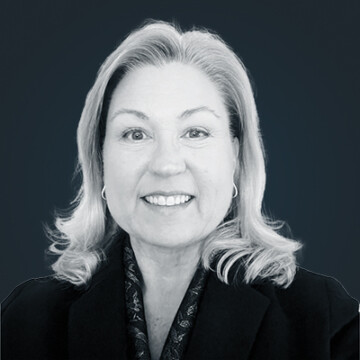 Tammy Steele will lead the organization's human resources department and all aspects of Oceans Healthcare's people, culture and workplace strategies, including talent acquisition, organizational development, employee engagement, and compensation and benefits. She will be instrumental in advancing Oceans' internal processes and cultural initiatives, while supporting the organization's goal of providing a valuable and enriching experience for team members. Steele comes to Oceans from AccentCare, where she was chief people officer for over five years. She also served as senior vice president of human resources at Concentra for over a decade and has held human resource leadership positions with DentalOne Partners, AMFM, and Hogan Systems.
EDUCATION: University of North Texas
---
Trademark Property Co.
Sunny Patel, Senior Vice President of Institutional Services and Investments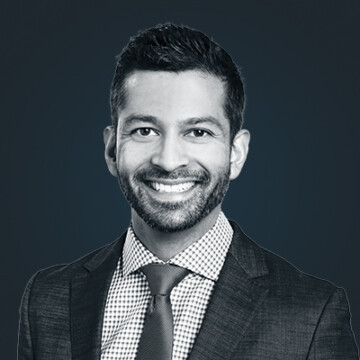 As SVP of institutional services and investment, Sunny Patel will lead the sourcing of investments, institutional joint ventures, and service relationships. Prior to joining Trademark, Patel worked in various positions at Morgan Stanley, OliverMcMillan, and Terramar Retail Centers. Most recently, he served as VP of investments at Pacific Retail Capital Partners, where he furthered his exposure and honed his expertise in the large-format retail sector on a national scale. With Patel's promotion, Trademark has also launched a new mall advisory line of business. Under the newly formalized business line and Patel's leadership, Trademark will offer advisory services to assist institutional mall investors in studying the market position and long-term viability of their assets and trade areas. Trademark will analyze re-merchandising and densification strategies for malls to become more relevant in the marketplace. The advisory services will also include asset management, marketing, activation and concierge services.
EDUCATION: University of San Diego (MBA, M.S.) University of California, Irvine (B.S.)
---
PlainsCapital Bank
Jannette Erts, Senior Vice President, Senior Wealth Administrator
In her new role, Jannette Erts will manage probate estates and trusts of which the grantor is deceased for clients across Texas. Prior to joining Fort Worth-based PlainsCapital, Erts served as estate administrator III for Bank of America. She has also held previous roles at Comerica Bank, Cadence Bank, and Texas Bank and Trust. PlainsCapital Bank, the sixth-largest Texas-headquartered bank by deposit market share, operates 59 Texas branches and has approximately 1,040 employees providing highly personalized relationship banking through a single point of contact.
EDUCATION: The University of Dallas (MBA)
Tony Diaz, Assistant Vice President
Tony Diaz joins PlainsCapital from Texas Security Bank, where he served as a relationship manager. In his new role, he will also serve as a commercial loan officer at the bank's Victory Park branch. PlainsCapital Bank is a wholly owned subsidiary of Hilltop Holdings. Prior to working at Texas Security Bank for three years, Diaz was assistant national bank examiner for the Office of the Comptroller of the Currency.
EDUCATION: Mississippi State University (MBA), Maryville College (B.A.)
---
University of North Texas at Dallas
Jose E. da Silva, Vice President for Enrollment Management and Student Affairs
In this newly created leadership role, Jose E. da Silva will be responsible for student affairs and enrollment management. He will join the UNT President's Cabinet and the University Executive Council. Da Silva, who joined UNT Dallas in August 2021 as assistant vice president of student access and success and dean of students, was named in October 2022 as the interim vice president of student access and success. He also co-chaired the university's Strategic Enrollment Committee. In previous roles, he served as vice president of student affairs at Kankakee Community College and Walla Walla Community College, director of the Bowie Campus at North Central Texas College, and assistant director of the Office of Equal Opportunity at the University of North Texas.
EDUCATION: University of North Texas (PhD), Florida State University (MSED, B.A.), Tallahassee Community College (A.A.)
---
Mohr Partners
Russell Gum, Managing Director of Client Solutions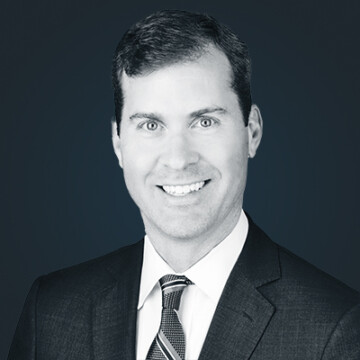 In his role, Russell Gum will work directly with Mohr Partners' existing corporate services and logistics/industrial clients in managing their leased and owned real estate. He will also collaborate closely with Mohr Partners' existing Global Corporate Services leadership team to deliver integrated solutions across all service disciplines and geographies. Additionally, Gum will support Mohr Partners' brokers, service-lines leaders, and strategic partners in developing new business as a part of the firm's client solutions team. Prior to Mohr Partners, Gum has served in increasingly responsible corporate real estate advisory roles with Cresa, Savills, JLL and CBRE. He also served as a transaction manager with Bank of America's corporate real estate department. Most recently, he held a post as senior advisor, transaction management at Cresa.
EDUCATION: Texas State University (MBA, BBA)
---
Valor
Hunter Harris, Mineral Analyst
In this new role, Hunter Harris will be added support for Fort Worth-based Valor's Land and Mineral Management Division. Prior to joining the organization, Harris served as a staff geologist for Bertram, Texas-based BBA Engineering, a full-service environmental consulting, hydrogeology, and engineering firm providing a broad range of services to industrial, municipal, and public clientele across Texas and surrounding states. Valor now oversees a combined 10.2 million gross acres and 560,000 net royalty acres of mineral and property rights on behalf of more than 100,000 interests across 32 U.S. states.
EDUCATION: Texas Christian University (B.S.)
BOARD APPOINTMENTS
Dallas Regional Chamber
Mandy Price, Board Member
Last year, Dallas Regional Chamber partnered with North Texas-based Kanarys, led by co-founder and CEO Mandy Price, on its inaugural DEI Benchmark Report, analyzed local companies' DEI efforts in the Dallas region. It helped highlight the practices and initiatives of more than 100 Dallas employers and DRC member companies, with the aim of encouraging a more inclusive and equitable business community. Now, Price joins the company's board. The DRC's mission is to make the Dallas region the best place in the United States for all people to live, work, and do business. The organization is governed by exceptional leaders who work hard every day to help direct the DRC in its mission to lead the Dallas Region to become the most economically prosperous region.
EDUCATION: Harvard University (J.D.), The University of Texas at Austin (BBA)
Get the D CEO Newsletter
Stay up to speed on DFW's fast-moving business community with weekly news reports, interviews, and insights.
Author
Kelsey J. Vanderschoot came to Dallas by way of Napa, Los Angeles, and Madrid, Spain. A former teacher, she joined…