Miami-based Groot Hospitality, led by restaurateur David Grutman, has brought Southeast Asian concept Komodo to Dallas. Located inside The Epic development between downtown and Deep Ellum, the restaurant is Groot Hospitality's second Komodo location and its first restaurant opening outside its home market.
Grutman says the development at The Epic, led by Dallas-based Westdale and KDC, was a huge reason behind his company's decision to break into the DFW market. "We love to go places that no one else has gone. We don't like to just follow trends. We always like to try to set our trends," he says, adding that Uber's nearby planned headquarters served as an additional lure to the area.
The move also made sense within Grutman's overall plan for expansion nationwide. "We've noticed through our data that we have so many guests who come to see us from Dallas: Dallas is a huge feeder market for Miami. Knowing that we want to expand later on to the West Coast, we thought it was a great in-between market for us as well—to be able to feed to the West Coast and be able to feed to the East Coast," he says.
Komodo's flagship location in Miami was the country's top-grossing restaurant in 2022, producing $41 million in sales. Of Groot's 10 concepts, three cracked the top 20 of Restaurant Business Online's list of Top 100 Independent Restaurants: Swan, which focuses on seasonal ingredients and was launched in partnership with Pharrell Williams, landed at No. 3. Papi's Steak, a steakhouse launched in partnership with hedge fund manager David "Papi" Einhorn, landed at No. 18.
Grutman hopes to bring much of the same successes he's had in Miami to North Texas. Komodo Dallas showcases the same menu as its flagship sister, with added meat-focused offerings that Grutman believes will appeal to Texans. "We have a quail dish that's going to be a rockstar dish, and we've taken some other hits from some of our other restaurants," Grutman says. In addition to the Lemmon Pepper Quail, the new meat-centered offerings include a Texas wagyu program, a fried chicken dish, and the Grutman Pastrami Egg Roll, which "goes on and off the Miami menu," according to Grutman.
Meats for each of these menu additions are sourced from Texas pruveyors, including Wagyu-X-Beef in Midlothian, Diamond H Ranch in Bandera, and Melody Meadows Ranch Chicken in Corsicana. Mushrooms on the menu will be sourced from Texas Fungus in Arlington and microgreens will come from Vertigrow Produce in Waxahachie.
Design for the new two-story, 22,500 square-foot Komodo showcases custom printed wallpaper from Toronto artist Candice Kaye. An indoor-outdoor lounge on the second story will open within the next month, modeled after Komodo Lounge in Miami, but venturing into daytime. "Komodo lounge in Miami is not indoor outdoor; it's just nightlife," Grutman says.
For now, Grutman says he is focused on getting Komodo in Dallas off and running, but his team has already begun exploring real estate to continue to bring Groot Hospitality concepts to North Texas. "We have honed in on our concepts in Miami that we think can could be expandable outside of Miami, so we will probably bring one of those," he says. "We definitely want to build real infrastructure here in Dallas. It's going to be our second home."
Groot will also launch a new resort called Somewhere Else in the Bahamas in 2024 in partnership with Pharrell Williams and Atlantis Bahamas. An Italian concept in Miami, called Cosadonna and presented in partnership with Las Vegas-based Tao Hospitality, is also on the way.
Invited Grants $20,000 to Various Nonprofits at Invited Celebrity Classic Media Day; Plus, a Q&A with CEO David Pillsbury
The Invited Celebrity Classic presented by Choctaw Casinos & Resorts, a PGA Tour Champions event, is coming to Las Colinas Country Club for the second time from April 21–23. Before the action, Invited brought together tournament participants Tim Brown, Roger Clemens, Dicky Pride, Ivan "Pudge" Rodriguez, and DeMarcus Ware for a friendly golf shot competition at home plate of Globe Life Field.
The event saw Team Football (led by Ware and Brown) square off against Team Baseball (led by Rodriguez and Clemens) to raise money for DFW nonprofits. Team Football came out with the victory and rewarded the First Tee of Greater Dallas with $10,000. The Momentous Institute and First Tee Fort Worth were awarded $5,000 each.
After the event, D CEO caught up with Invited's CEO David Pillsbury for a quick conversation. This Q&A has been edited for clarity and brevity.
D CEO: What are your expectations for this year's tournament?
Pillsbury: "I would say we're expecting between 10,000 and 15,000 fans for the weekend. I think its great what Choctaw and Energy Transfer have done by basically underwriting the ticket package so that it's complimentary. Why wouldn't you come? What's important for us, of course, is just exposure—and that's great for our sponsors, too. From a business standpoint, though, exposure is a hard thing to quantify. But exposure is really about building a brand. And this tournament is about making sure people understand what Invited stands for. Since we changed our name (from ClubCorp) a year ago, it's actually helpful to have this tournament as a platform."
D CEO: Update me on the last year and how the brand transition is going. Shifting from the ClubCorp Celebrity Classic to the Invited Celebrity Classic probably through a couple wrinkles in year two's exposure.
Pillsbury: "It's been a challenge. The Invited brand is more of an umbrella brand. The main brand, in this particular case, is Choctaw Casinos & Resorts, which is the presenting sponsor, and Las Colinas Country Club, which is the platform. The tournament allows us to drive awareness that we're out there, and that we want to buy more clubs. So from a business standpoint, it's more of a long term play on brand building."
D CEO: How many more clubs do you want to buy in the near future? And how will the tournament spur that growth?
Pillsbury: "We'd like to add 10 clubs over the next 24 months. No one is going to sell us their club because we have the Invited Celebrity Classic, but the tournament does build awareness to the fact that we're serious about golf, we're serious about charity, we're serious about the best players in the world, we have serious golf courses, and our clubs are great, competitive venues. So it's just generally good for the brand."
M Crowd Restaurant Group Relocates Corporate Headquarters to Carrollton
The parent company of Mi Cocina, Taco Diner, and The Mercury, M Crowd Restaurant group has purchased a 25,300-square-foot corporate office building in Carrollton relocating from its former Irving HQ.
The two-story office and technology building will house M Crowd's corporate headquarters, employee training, test kitchen, warehouse, and distribution center. M Crowd will make the move in the fall of 2023.
"The acquisition of this facility provides M Crowd the space needed to consolidate our operations, as we successfully expand our brand," said Edgar Guevara, M Crowd President and CEO. "This move proves an exciting step forward, as we build on recent growth and look toward future brand development."
The Realm at Castle Hills Adds Three Retailers
The Realm at Castle Hills, a 324-acre, $1.5 billion mixed-use development in Lewisville, has added three new retailers. Moving into the Bright Realty development is Cheeky Monkeys, an edutainment-based play and birthday party center, 206 Luster Grill, a Seattle-style teriyaki-inspired eatery, and Cachet Salons & Spa, a luxurious lease space for salon professionals.
Cheeky Monkeys will assume a 7,287-square-foot space, 206 Luster Grill a 2,257-square-foot space, and Cachet a 10,962-square-foot space.
Upon completion, the mixed-use development will feature more than 5,000 multifamily units, 1.5 million square feet of retail, office and restaurants, a boutique hotel, an extensive trail system, and an outdoor entertainment district.
Travis Street Hospitality Group Announces New Concept to Open in 2024
French restaurateur Stephan Courseau, founder and CEO of Knox neighborhood-focused Travis Street Hospitality Group, will continue his partnership with former Bullion chef Bruno Davaillon at the group's newest concept LePasSage, which will open in early 2024. The new eatery will be located inside The Terminal at Katy Trail, a collection of 16 luxury condos on the corner of Buena Vista Street and Fitzhugh Avenue.
The restaurant will be the hospitality group's fourth, following in the footsteps of Le Bilboquet, Knox Bistro and Georgie by Curtis Stone—all in the Knox neighborhood. It will be Chef Bruno Davaillon's first foray into French-Asian fusion cuisine, and the renowned former Bullion and Mansion at Turtle Creek leader will partner with an as yet unnamed executive chef to create LePasSage's menu.
"This latest concept showcases the best of Chef Bruno's French cuisine, merged with our soon-to-be-named executive chef, who will tie in the Asian fusion," says Courseau.
"French and Asian cuisines have some very dynamic similarities in their cooking styles, so we are excited to bring in a chef who has extensive experience in the space," adds Davaillon. The announcement of this executive chef will come later this year.
Le PasSage and The Terminal at Katy Trail were designed by Austin-based architect Michael Hsu. Le PasSage will also showcase an open-air cafe and patio, which will offer casual seating and a cocktail bar and a view of The Katy Trail.
Gig Economy Solution Company Laborjack Expands into North Texas
Colorado-based Laborjack, which provides businesses with on-demand access to a prescreened workforce of gig economy workers, is expanding into the Dallas-Fort Worth area and will enter Houston this summer.
The Laborjack app specializes in serving landscaping, moving, and event setup and teardown workers. Laborjack expects to receive approximately 1,100 applications in the DFW area. Within 12 months, this move is expected to provide DFW with up to 300 jobs. The company put around 550 new hires, also known as "Laborjacks," to work in 2022, completing around 5,000 jobs across the gig economy in Colorado, with the average worker earning up to $31 an hour. Laborjack's platform connected almost 5,000 people with jobs across all of the markets the company served last year.
"We attribute this success to our unique onboarding and vetting process for all 'Laborjacks' we hire. We employ onboarding specialists to review applications and ensure proper training to build a professional and friendly workforce ready to tackle all your manual labor needs," said Cole Harger, vice president of Laborjack relations.
Get the D CEO Newsletter
Stay up to speed on DFW's fast-moving business community with weekly news reports, interviews, and insights.
Authors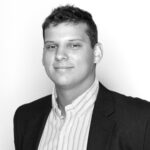 Ben Swanger is the managing editor for D CEO, the business title for D Magazine. Ben manages the Dallas 500, monthly…
Kelsey J. Vanderschoot came to Dallas by way of Napa, Los Angeles, and Madrid, Spain. A former teacher, she joined…