As the 2023 AT&T Byron Nelson golf tournament approaches at TPC Craig Ranch in McKinney, those in leadership are working hard to beat the previous year's record-breaking achievements. In 2022, the tournament raised $7.6 million for the Momentous Institute—the most significant raise in the tournament's 54-year history. It also produced an economic impact of $55.4 million in North Texas and was the tournament's first sell-out since 2008. The 2023 tournament chair Jeff Eckert, JLL's president of U.S. agency leasing, is pushing to expand those figures in 2023.
"We want to surpass all those numbers," Eckert said. "The better we do, the more we deliver back to the children and families we work to benefit at the Momentous Institute."
With the tournament teeing off in just over two weeks, Eckert's goal is already well within reach. The 2022 tournament produced $22 million in total revenue, with expenses at approximately $14.4 million. So far, the 2023 tournament has already hit $22 million in revenue, and Eckert is aiming to close out around $26 million once the trophy is hoisted. TPC Craig Ranch is building 41 additional hospitality suites—for a total of 171—spurred by last year's high demand.
Most additions are coming to hole 17, now dubbed "Ranch 17." The new hole—which will have the look and feel of the 16th hole at the Waste Management Phoenix Open—will increase capacity from 3,500 fans to 6,000 for 2023. Private hospitality suites are already sold out, but shared hospitality suite tickets and general admission tickets are still available.
The hole is now stadium-like and completely closed off. Fans will no longer be able to watch the action on the grass, but two grandstands directly behind the green will accommodate general admission ticket holders. "The 17th hole was very corporate the first two years, but now what we've wanted to do—and have been able to do—is create a loud and energetic atmosphere," Jon Drago said at the AT&T Byron Nelson Media Day on April 18.
Another addition to the golf course for tournament weekend is "The Corral." Sponsored by H-E-B, the shaded area is a family-friendly hospitality corner with several food concepts and nursing and changing stations along the 18th fairway.
Player commitments include back-to-back champion K.H. Lee, Dallas-natives Scottie Scheffler and Jordan Spieth, Ryan Palmer, Adam Scott, Sung Kang, and Jason Duffner. In partnership with the PGA Tour, the tournament will launch an AT&T Byron Nelson tournament app ahead of the weekend equipped with course maps, player tracking capability, hospitality information, and more.
With the Salesmanship Club of Dallas leading the way as the tournament organizer, more than 1,300 volunteers are signed up to work the tournament.
Over the last 54 years, the Byron Nelson tournament has raised $180 million for the Momentous Institute. Each year, the weekend is the institute's most significant fundraising effort. Though revenue numbers will be higher, Eckert estimates increased expenses will make proceeds similar to those given last year.
"The economic environment, with the inflation and expenses, is difficult," Eckert said. "It costs materially more to build this year's tournament venue compared to last year. In addition, food costs have increased, and the overall cost of doing business is up, so those headwinds are also facing golf tournaments. But at the end of the day, we'll deliver a big sales number, and I think we'll be right around that $7.6 million of giving again this year."
Looking ahead, Momentous Institute's executive director, Jessica Gomez, says, "We have worked historically with children, families, therapists, and teachers. But we know we have been in this space for a while and need to innovate. So, we're working through how to bring these lessons learned to a broader mass: to professionals, golfers, anyone working with children—anyone that is a human.
"So, we must de-stigmatize the conversation and give people the tools. We all learn how to brush our teeth, comb our hair, and do math, but what if everyone learned how to care for themselves, their brain, and their emotions, we could change the world."
Get the D CEO Newsletter
Stay up to speed on DFW's fast-moving business community with weekly news reports, interviews, and insights.
Author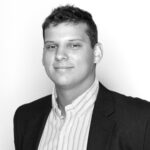 Ben Swanger is the managing editor for D CEO, the business title for D Magazine. Ben manages the Dallas 500, monthly…