Southwestern Medical Foundation
Michael McMahan, Chief Executive Officer
Michael McMahan has worked at the George W. Bush Presidential Center for 11 years. He rose from a program manager to vice president of corporate planning and development during that period. McMahan oversaw the recently completed the $335 million "A Charge to Keep" campaign to endow the Bush Center's work. In addition, he managed various strategic and operational areas of the Bush Center during his tenure. McMahan will succeed Kathleen Gibson as CEO of Southwestern Medical Foundation. Gibson led the foundation for more than ten years. The foundation now manages approximately $1.1 billion in assets and one thousand funds established to support UT Southwestern. In the past 80 years, the foundation has made over $800 million in grants to UT Southwestern.
EDUCATION: Southern Methodist University (J.D.), The University of Texas at Austin (B.A.)
---
CityVet
Ami Anderson, Chief Marketing Officer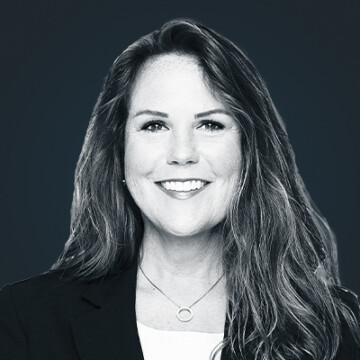 Ami Anderson most recently served as CMO at Mint Dentistry. She also previously served in leadership roles at Tenet Healthcare and Elara Caring and spent over 20 years with General Mills. Anderson's immediate goals in her new role include honing in on CityVet's target audience and determining how she can better serve them. Dallas-based CityVet has expanded over the years to 28 units with clinics in Dallas, San Antonio, and Denver that provide vet care, boarding, grooming, and healthy pet foods.
EDUCATION: University of Pennsylvania (MBA), Franklin Pierce University (B.S.)
---
CyrusOne
Brent Behrman, Chief Sales Officer
In this role, Brent Behrman will lead data center developer CyrusOne's global sales and marketing teams to ensure that the company meets and exceeds its growth objectives, while continuing to build client relationships. Since joining CyrusOne in 2016, Behrman has served in a variety of key leadership roles, including executive vice president of sales, executive vice president of engineering, and executive vice president of strategy, during which time the organization has evolved and grown.
EDUCATION: University of North Texas (MBA), Texas A&M University (B.A.)
---
U.S. Oral Surgery Management
Melissa Winfield, Senior Vice President of Operations
Melissa Winfield has been with USOSM since 2018, most recently serving as vice president of operations. In her new role, Winfield will lead the operations for the western region of the U.S, as well as the procurement and strategic scheduling departments. She will help ensure operations run at peak efficiency day-to-day, serve as a mentor in the field, and help oversee systems, productivity, and overall growth for USOSM and its partner practices. In addition, Winfield will serve as an advocate for and liaison to surgeon partners in her region. Prior to joining USOSM, she served as a consultant for a wide variety of medical subspecialties, including allergy and asthma, urology, pain management, and dermatology.
---
Illes Foods
Elsy Ocejo, Vice President of Supply Chain
Elsy Ocejo comes to Carrollton-based Illes Foods after most recently serving as director of supply chain strategy at Bimbo Bakeries USA part of Grupo Bimbo, the world's largest bakery. Ocejo was based in the company's Houston office. Prior to that, she served as senior manager, global logistics at Tennessee-based Brunswick boat group. In her new role at Illes Foods, Ocejo will further develop and strengthen the company's customer-oriented supply chain, while coordinating all supply chain initiatives with sales and marketing, FSQA, operations, and product development. She will also lead the planning, implementation, and integration of supply chain processes, fostering a continuous improvement culture.
EDUCATION: Northwestern University (MBA), Tecnológico de Monterrey (B.S.)
---
The Retail Connection
Sarah Lamb, Vice President, Brokerage
Since joining The Retail Connection three years ago, Sarah Lamb has specialized in leasing high-profile urban core real estate, along with tenant representation and project leasing. She has also collaborated nationally with JCPenney, assessing their excess real estate for development opportunities. Prior to TRC, she worked for private investment and property management company, where she managed rental property asset acquisition, management, and cash flow.
EDUCATION: San Francisco State University (BBA)
BOARD APPOINTMENTS
Community Bond Task Force
Arun Agarwal, Chair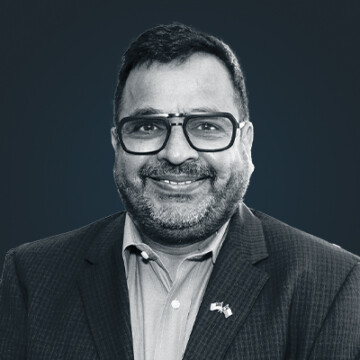 Arun Agarwal serves as the president of the Dallas Park and Recreation Board, CEO of Dallas-based textile company Nextt, and vice chair of the Texas Economic Development Board, among other civic and business endeavors. The CBTF is a 15-member group that will assist the Dallas City Council and city staff in reviewing and selecting projects for consideration of the 2024 Capital Bond Program. Agarwal and his colleagues on the task force will assess the city's $13.5 billion needs inventory and recommend about $1 billion to the Dallas City Council, which will make the final decision to call a bond election. 
EDUCATION: Southern New Hampshire University (M.S.), Institute of Management Technology, Ghaziabad (MBA), Maharajas College (B.S.)
---
Dallas Contemporary
Jacquelin Sewell Atkinson, Gala Chair
Jacquelin Sewell Atkinson is a partner and president of operations at Sewell Automotive Cos. She shares the latter role with her brother, Carl Sewell III. They have led the company through a significant expansion with the addition of 10 new dealerships during the past 11 years. She is a past member of the Board of Trustees for The Hockaday School, previously served on the Board of Directors for the AT&T Center for the Performing Arts in Dallas, and is a former chairman of the President's Advisory Council.  She has also served on the TACA Board of Directors.
EDUCATION: Southern Methodist University (M.S.), New York University (B.S.)
William Atkinson, Gala Chair
After a previous career as a police officer, military personnel trainer, and community educator, William Atkinson founded and operated a gallery and artist incubator in Los Angeles, before serving as operations director for two internationally renowned galleries in New York. He has worked as a sixth-grade humanities teacher at St. Mark's School of Texas since 2021.
EDUCATION: Southern Methodist University (M.A.)
Jordan Jones Muñoz, Gala Chair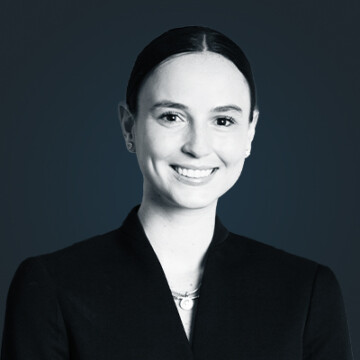 Jordan Jones Muñoz has risen through the ranks at North Texas-based Forty Five Ten, from her first role as a creative assistant, to her current position as fashion director. There, she steers the edited curation of emerging and global luxury designers. Fashion designer and Project Runway judge Brandon Maxwell will also serve as a Dallas Contemporary Gala chair. The annual Dallas Contemporary gala raises operating funds for the museum, supporting a range of activities from education, to exhibitions and public programs.
EDUCATION: The University of Texas at Austin
Get the D CEO Newsletter
Stay up to speed on DFW's fast-moving business community with weekly news reports, interviews, and insights.
Author
Kelsey J. Vanderschoot came to Dallas by way of Napa, Los Angeles, and Madrid, Spain. A former teacher, she joined…