Matt Autry can pound a golf ball some 300 yards. Even on a windy day on the west side of North Texas at River Crest Country Club, Fort Worth-based Valor's president of oil and gas was consistently in position A off the tee. The first hole is a straight 331-yard par 4, but on this day, the hole was directly into the wind. Autry let his drive rip down the left side, leaving himself 114 yards in on his second shot.
Autry got his start in the energy industry, working for an oil and gas attorney, doing land title and leasing work in the Barnett Shale. He only took the job so he could have money to pay for a short study-abroad trip to London and Paris during college. "It was a one-off job," he told me as we made our way down the first fairway. "I had no intention of that job leading me toward the rest of my career."
But that job turned out to be the start of multiple decades spent in the energy industry. "That first job taught me that life in energy isn't always 8 to 5," he said before striking his approach shot within 25 feet for birdie. "A lot of the time, I'd work until 3:00 or 4:00 in the morning—and I'd be back at the office by 8:30 the same day. It was a crash course in the early stages of leasing and putting together units for future development."
Autry walked away from the first hole with a par. "I don't know if I have much to look forward to after that par," he says with a chuckle. Autry admitted it had been more than six months since he was last out on a golf course—but his finesse with the driver didn't show it at all.
Nearly 20 years after that first job, Autry has worked his way up from a landman to a C-Suite executive, earning the Rising Star Award in D CEO's 2022 Energy Awards. After joining Valor in 2019—a Fort Worth mineral and royalty management and consulting firm that serves fractional owners of mineral rights—Autry helped double the firm's revenue and staff from 2021 to 2022. Last year, Valor produced close to $5 million in revenue, Autry explains.
"And last year, on our mineral management side of the business, we had client annualized revenue at $240 million under management," he adds before hitting his second drive down the left side some 300 yards toward the hole once again.
Valor manages more than 100,000 wells for its 125 clients, which span individuals, trusts, estates, banks, corporations, universities, churches, and investment funds. "We're in a period of rapid growth," Autry says. "By the end of 2023, we will be approaching nearly 50 employees."
Before joining Valor, Autry was hired as a landman in late 2015 by Clear Fork Royalty—a company founded by Valor's CEO, Joseph DeWoody. "Joseph hired me after three emails and without even meeting me in person," Autry says. In May 2018, DeWoody co-founded Valor with Clifton DuBose, and one year later, DeWoody brought Autry over to their new company.
Autry double-bogeyed the second hole and, after the most luckless bounce off a cart path I've ever seen, double-bogeyed the third. The greens were rolling fast, and on a day with 20 mph winds, nothing came easy around the hole.
Once on board at Valor, Autry and his team began fine-tuning mineral.tech, the company's proprietary software that is built to deliver mineral management, accounting, reporting, and visualization solutions to its clients. "A lot of the software like ours that has been developed is not created by oil and gas professionals; they are created by software people who saw a need in the market for what they were building," he says. "So, [that software] is not as detailed and doesn't handle the complexities that mineral.tech can."
And Autry says he's definitely not a software person—as is evidenced by his college transcript. "I went to college for computer science, but I got one class away from getting that degree, and I couldn't pass it. So, by no means am I a software engineer. We're all learning on the fly, but our development process comes down to listening to our clients and giving them what they need," he says.
Autry and I, unfortunately, rode the bogey train through the front nine with a couple of pars sprinkled in along the way. So, we resorted to—better yet, challenged ourselves to—a scramble on the back side.
Looking ahead, Autry says Valor is in a season of bulking up operations and offerings. "We're not a full general ledger accounting system—and I'm not saying that's where we're going—but we're definitely working on beefing up our accounting capabilities," he says. "Because the majority of our monthly management process is the revenue entry for all of our mineral management clients.
"In 2022, we started Valor Operator Services, and we now have ten operating clients that are using us as their back office solutions for JIB processing—revenue distribution, division order department, and production reporting/state agency-type reporting. When we talk about how we doubled year-over-year, that is specifically in mineral management with operator services clientele sprinkled in, and we're really looking to beef that side of the business up. If we can double mineral management and grow to thousands of wells under management on the operator services side, doubling again in 2023 and 2024 should not be an issue."
Teeing Up for Steady Growth
As we prepared for our tee shots on the 12th hole after back-to-back bogeys on our scramble scorecard, Autry talked about trends in the oil and gas industry. "2023 is a tough year to predict," he says after a nice faded tee shot that would leave us about 93 yards to the pin. "We saw an uptick in leasing activity and preparing to drill new wells, as well as an expansion outside of what's been the comfort zone for the past few years.
"We're hoping our clients start seeing some development from these oil and gas leases that are getting signed. Prices definitely play a role. Oil is down to $75 ($69 at the time of writing) compared to $110 at the peak of 2022. Natural gas prices are at $2.25 ($2.37 at the time of writing) compared to $9. So, we might see a lot of holding firm with where operators are at; it's tough to drill the gas wells at this price point. I think what we'll see is more consolidation of property operators doing trades and acquisitions to really solidify their position in certain areas—West Texas and Southeastern New Mexico are the hotspots. We'll also continue to see mergers between the operating companies and private equity groups. We'll start seeing those moves happen in the summertime and second half of the year."
Autry and I managed to make par on the 12th after both of our 10-foot putts burned the edge of the cup. We made a mess of the 13th, double bogeying the short 335-yard par 4, but then we bounced back with a birdie on the par 5, 14th after just missing a 20-foot eagle putt.
Five years from now, Autry says his goal is to have Valor producing more than $30 million in revenue. In the short-term, he aims to scale the company's operations in Midland. With one employee in the region already, Autry says by the end of the year, he hopes to have that office up and running with several more team members.
Autry and I finished the last four holes at +1. Autry led the way off the tee box with a pin-seeker on the par 3, 15th and two massive drives on 17 and 18 that set us up for easy pars on all three. As a scramble team, we shot a +5, 40, on the backside. It obviously wasn't our best day, but—as two players with average indexes—the howling winds dictated our games.
As for Valor, though, Autry says long-term success is dictated by doubling yearly. "We're setting Valor up to be a generational company, just like a lot of our clients are," he says. "I think if we just continue to have the goals and aspirations of doubling year-over-year, building up the team, and using technology to develop that, we will become who we want to be."
Get the D CEO Newsletter
Stay up to speed on DFW's fast-moving business community with weekly news reports, interviews, and insights.
Author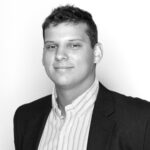 Ben Swanger is the managing editor for D CEO, the business title for D Magazine. Ben manages the Dallas 500, monthly…